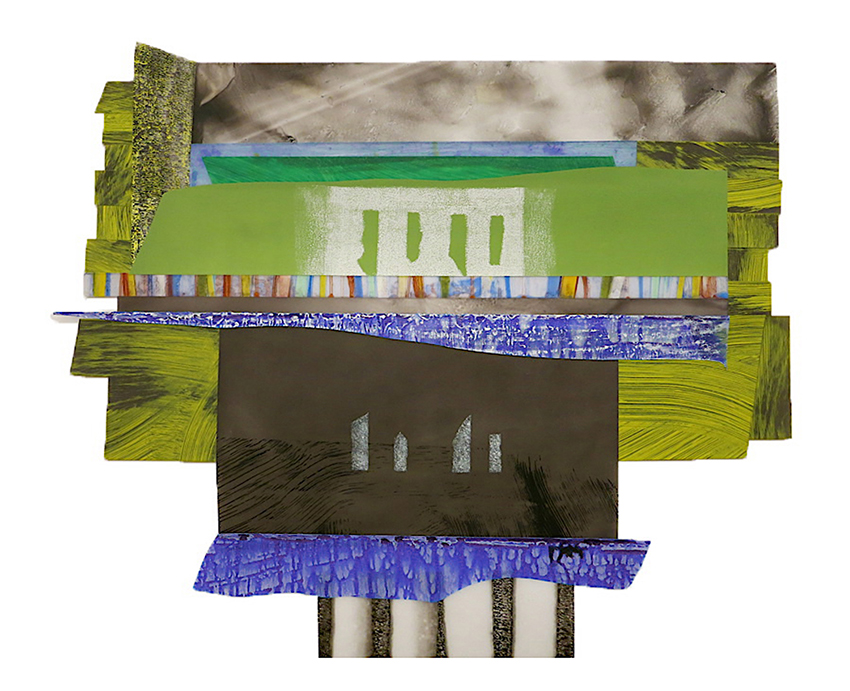 A number of Pratt faculty and alumni will be participating in exhibitions and events during Art Basel Miami Beach from December 3-6.
In addition, Pratt will present a panel discussion, "Women of Influence in the Business of Art" with media partner W magazine during Art Basel Miami Beach on December 3 as part of the Pratt Presents free public program series. The panel will feature Shirin Neshat, visual artist; Pratt alumna Mickalene Thomas (B.F.A. '00), visual artist; and Heidi Zuckerman, director, Aspen Art Museum. Stefano Tonchi, editor, W magazine, will serve as moderator. More information and a link to register for the event can be found here.
Participating Pratt faculty and alumni include:
David Alban, visiting assistant professor, Fine Arts
Two clay sculptures by David Alban will be featured by Fridge Fair with Art Shape Mammoth, an artist-run collective.
Ruby Onyinyechi Amanze, visiting assistant professor, Fine Arts
Ruby Onyinyechi Amanze have two drawings on display with Goodman Gallery.
Kathy Butterly, visiting associate professor, Fine Arts
Kathy Butterly will present sculptures she thinks of as "three-dimensional paintings" on view at the Tibor De Nagy Gallery Booth.
Nanette Carter (M.F.A. '78), adjunct associate professor, Fine Arts
Nanette Carter's works will be displayed in the pavilion for SCOPE International Contemporary Art Show. Her work will also be featured in N'Namdi Contemporary Gallery.
Marianna Ellenberg, visiting assistant professor, Digital Arts
Marianna Ellenberg is presenting sound only version of "The Harmers" at Untitled Art Fair. The Harmers engages in a contemporary debate around class, gender, and sexuality through the backdrop of a call-in Satellite radio show.
Borinquen Gallo, visiting assistant professor, Art and Design Education
Borinquen Gallo's piece titled "Field Guide to Narcissism" will be on view at Alessandro Berni Gallery at SCOPE.
Faith Holland, visiting instructor, Digital Arts
Faith Holland will be part of two-person show with Kate Durbin for Transfer Gallery at Pulse Miami Beach as part of their "Conversations" series. She will be showing the Ookie Canvases, including a new canvas Peter North, and the Visual Orgasm GIFs.
Shirley Kaneda, professor, Fine Arts
Shirley Kaneda will have recent paintings and works on paper on display with Galerie Richard at UNTITLED.
Ellsworth Kelly (Fine Arts, Painting, 1941-43)
Alumnus Ellsworth Kelly has worked in a variety of mediums, including painting, sculpture, and print-making. Two of his newer paintings, Yellow Curves and Green Curves (2003), will be showcased by Gemini G.E.L. Gallery.
Ross Knight, visiting assistant professor, Fine Arts
Ross Knight will have work on view with Team Gallery.
Image: Nanette Carter, Cantilevered #16 (on Stilts), oils on Mylar, 17″ x 21″, 2014