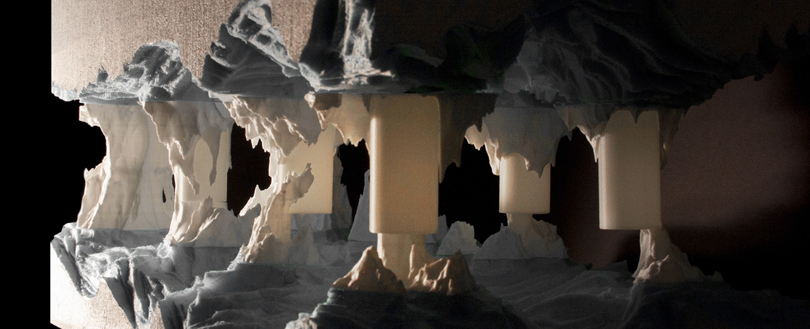 Pratt Institute's interior design, industrial design, and architecture programs are ranked among the best in the country according to a recently released annual survey of industry professionals coordinated by monthly architecture and design journal, DesignIntelligence (DI).
"Rankings play a very important role in where students decide to apply and attend, particularly strong academic students and international students. The rankings are the first step for them in narrowing down their lists of top 15 schools," says Judy Aaron, vice president for enrollment.
While U.S. News and World Report is the most prominent ranking source for universities overall, it only ranks some arts and design graduate programs and no undergraduate programs.
"For us, DesignIntelligence is really the only ranking source in many cases, and so that's what students pay attention to," says Aaron.
The Institute's programs have received consistent high marks in DI's 2014 rankings, which are based exclusively on companies' perceptions of how well colleges prepare their graduates for professional experience. DI also spotlighted Gina Caspi, a visiting professor in industrial design and an alumna, who was named to the "30 Most Admired Educators for 2014" list, as selected by DI staff with extensive input from thousands of design professionals, academic department heads, and students.
Among the highlights from this year's survey: Pratt's graduate and undergraduate interior design programs rank no. 2 in the country and no. 1 regionally. The Institute's industrial design graduate program was ranked no. 3 in the country and no. 1 regionally, and its undergraduate program was ranked no. 8 and no. 4 regionally. The Institute's undergraduate architecture program ranked no. 11 nationally and no. 4 regionally. The graduate architecture program was ranked no. 8 regionally by DesignIntelligence 2013.
Image: Undergraduate architecture students Leland Jobson and Andrew Reitz utilized 3D printing techniques to model an innovative design for an artificial iceberg that is also a floating resort. Image Credit: Leland Jobson and Andrew Reitz.