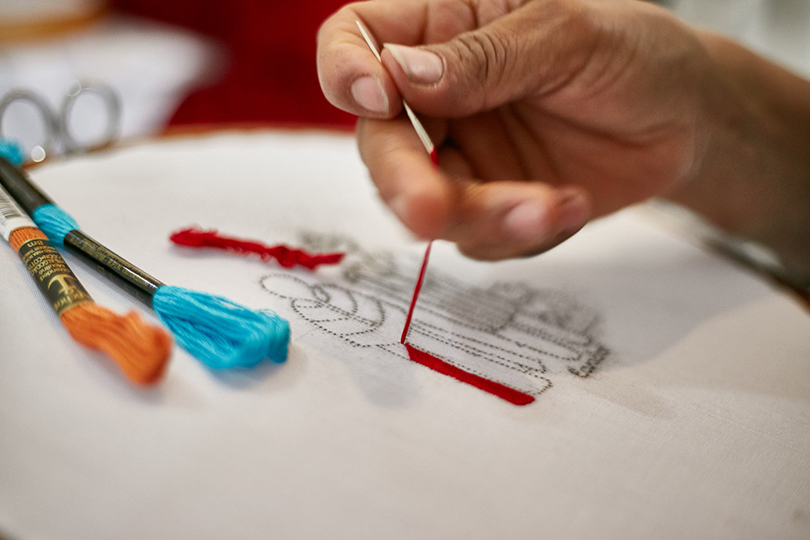 A group of graduate students in Pratt's Design Management program are combining their passion for fashion and design with business skills learned at Pratt to create a new digital platform to promote collaborations between local artisans in Ecuador and global designers. Globalization and new production technologies have left many traditional craft communities struggling with declining demand for their products and facing an uncertain future. The students' initiative, called Loop Fair Trade, aims to open up new economic and creative possibilities to enable local artisans and their cultural heritage to thrive.
The graduate students—Hao-Wen (Claudia) Chung, Piamrak (Ping) Hattakitkosol, Pichamon (Dear) Kongkarat, Joshe Ordonez, and Yan Yuan—developed Loop Fair Trade for their thesis project. The group focused on the Azuay region of Ecuador, which is known for Panama straw hats and other specialized crafts and textiles.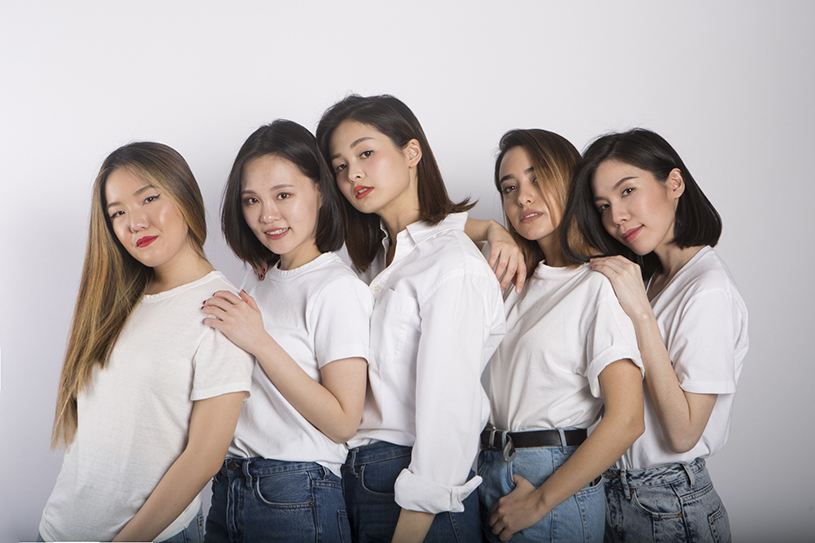 Unlike initiatives that focus solely on finding new markets for traditional crafts, Loop Fair Trade offers the potential for innovation and co-creation. For designers, there is the opportunity to bridge geographical distance and communication barriers and add value to their brands while working and collaborating directly with Ecuadorian artisans. Artisans not only gain new markets that can help them prosper economically using their skills, but also benefit from the experience of learning new design processes and fresh applications of traditional techniques to contemporary designs.
"We wanted to create a service that would enable artisans located in Azuay to continue working and keep the cultural wisdom of these ancient techniques from becoming extinct," said Ordonez, who is from Ecuador. "Loop will accompany artisans toward the goal of positioning the Ecuadorian craft industry in the fashion spotlight."
The group used a strategic framework learned in the Design Management program to structure their work, which included research on community and market challenges as well as in-depth interviews with business representatives, designers, artisans, and others both in the United States and Ecuador.
In February, the Pratt students traveled to Cuenca, Ecuador, where they were invited to give a presentation on their project at Ardis, a national design and crafts conference organized by the Interamerican Center of Crafts and Folk Art in Ecuador (CIDAP).
This spring, the group also organized a "The Little Co-Created Dress" design competition, in which Pratt students are invited to design high fashion looks incorporating Ecuadorian ikat fabrics.
"Loop started as our thesis project, but we're really excited to continue building on it after graduation," said Ordonez.
The Loop Fair Trade project received the support of a Graduate Student Engagement Fund grant from the Office of the Provost.
Learn more about Loop Fair Trade. Meet several Ecuadorian artisans and learn about their work in this short video.
Images: Photos by Nicolas León and Pongsakorn Jungthaweesil. Photo of Pratt Design Management students (L-R): Piamrak (Ping) Hattakitkosol, Yan Yuan, Hao-Wen (Claudia) Chung, Joshe Ordonez, and Pichamon (Dear) Kongkarat