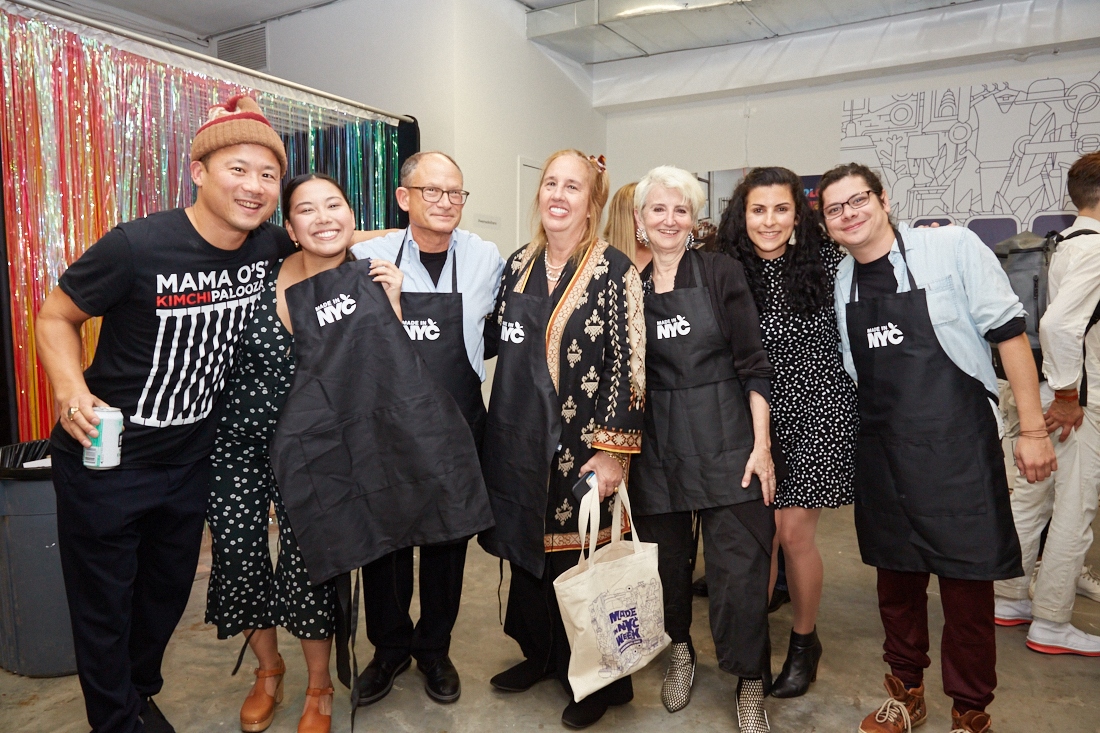 Spacesuits, pianos, terrariums, and clothing for difficult-to-fit dog breeds are all being made in New York City. Made in NYC Week 2019, held from October 3 to 18, celebrated New York City's vibrant manufacturing community through studio and factory tours, panel discussions, marketplace takeovers, and the first-ever Made in NYC Pop-Up. The event was organized by Made in NYC (MINYC), an initiative of the Pratt Center for Community Development that gives over 1,300 local manufacturers the tools to grow their businesses and tell their stories.
The inaugural MINYC Pop-Up kicked off on Friday, October 11 with an opening party in its temporary home at 323 Canal Street in Manhattan. The event's attendees included Pratt Institute President Frances Bronet, Manhattan Borough President Gale Brewer, and representatives from Council Member Antonio Reynoso's office as well as numerous MINYC manufacturers. MINYC Week sponsors New York City Economic Development Corporation (NYCEDC), the Brooklyn Navy Yard, and others also joined the celebration.
"No matter where we are in the five boroughs, the talent, the energy, the commitment, the excitement, the edginess, the way that the city operates, is only great when it's made in New York City," Brewer said in her remarks. She cited the Pratt Center's advocacy in protecting the Garment District in Manhattan as an example of supporting that vitality.
"Pratt was built over 130 years ago and it was really about taking people who had extraordinary skills and launching them into a particular place where they could be bigger than they ever imagined," Bronet said in her address to the crowd. "We look at Made in NYC as an incredible collaboration. Our faculty, students, and staff get to work with you. There's unbelievable reciprocal energy."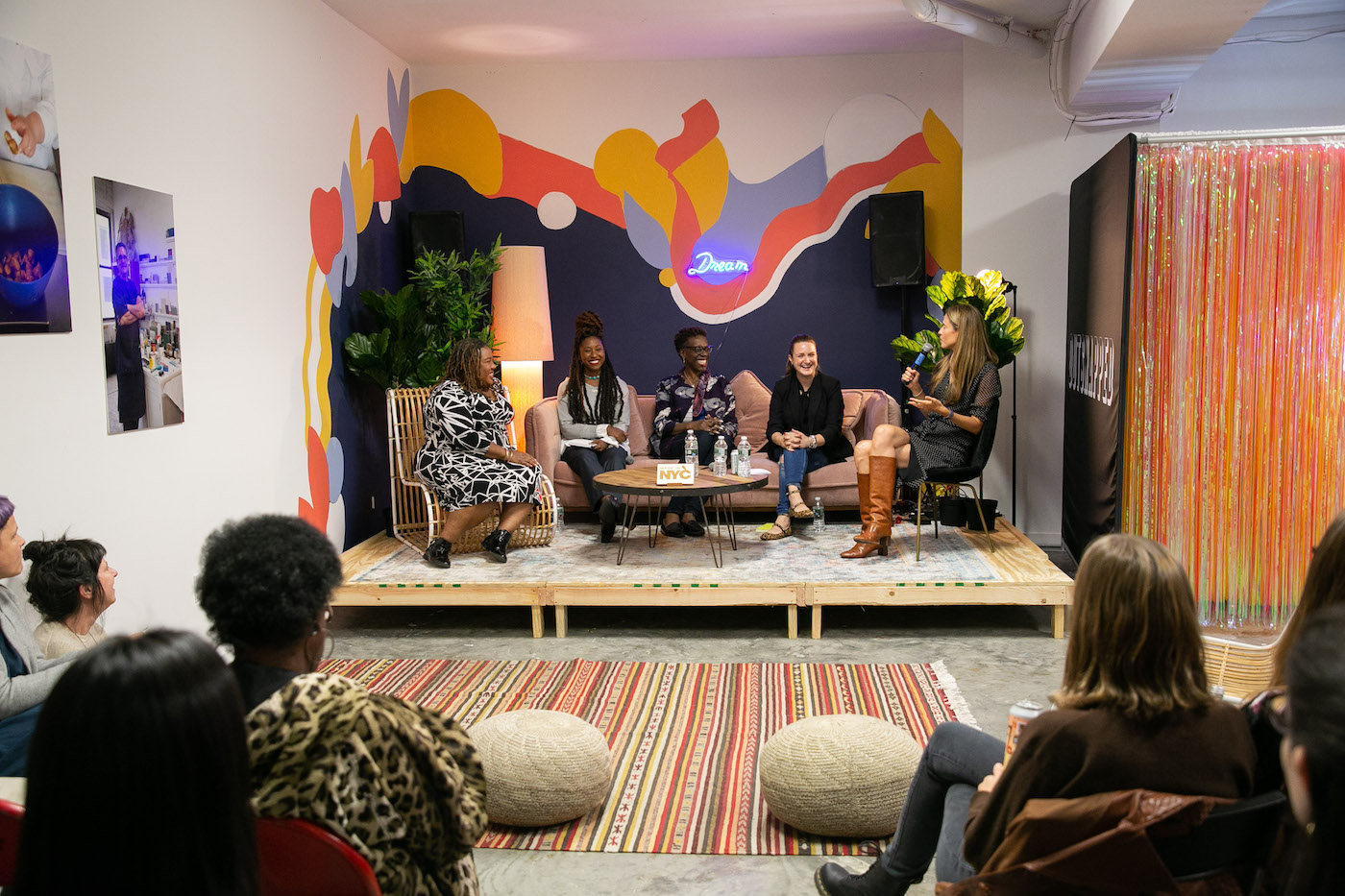 The MINYC Pop-Up featured locally-made wares and hosted tastings and events, such as a BYOD(og) Open House where visitors could bring their canine friends for free portraiture and MINYC dog treats and a Kids Day featuring a DIY engineering workshop. MINYC produced two panel discussions, one on the intersection between sustainable fashion and equity and a second on the intersection between innovation and sustainability in food production. An interactive coloring wall let visitors imagine their own vibrant interpretation of New York City.
"To grow your business and to create jobs, you need to reach your market and you need to tell your story," Adam Friedman, Executive Director of the Pratt Center and Founder of MINYC, said at the Pop-Up opening. "That's what Made in NYC is about, it's about storytelling. How do we do that? We do that in large part by leveraging the resources at Pratt Institute, which is one of the premier schools of art, design, and graphic communications. We're able to make that incredible expertise and that talent available to the manufacturers."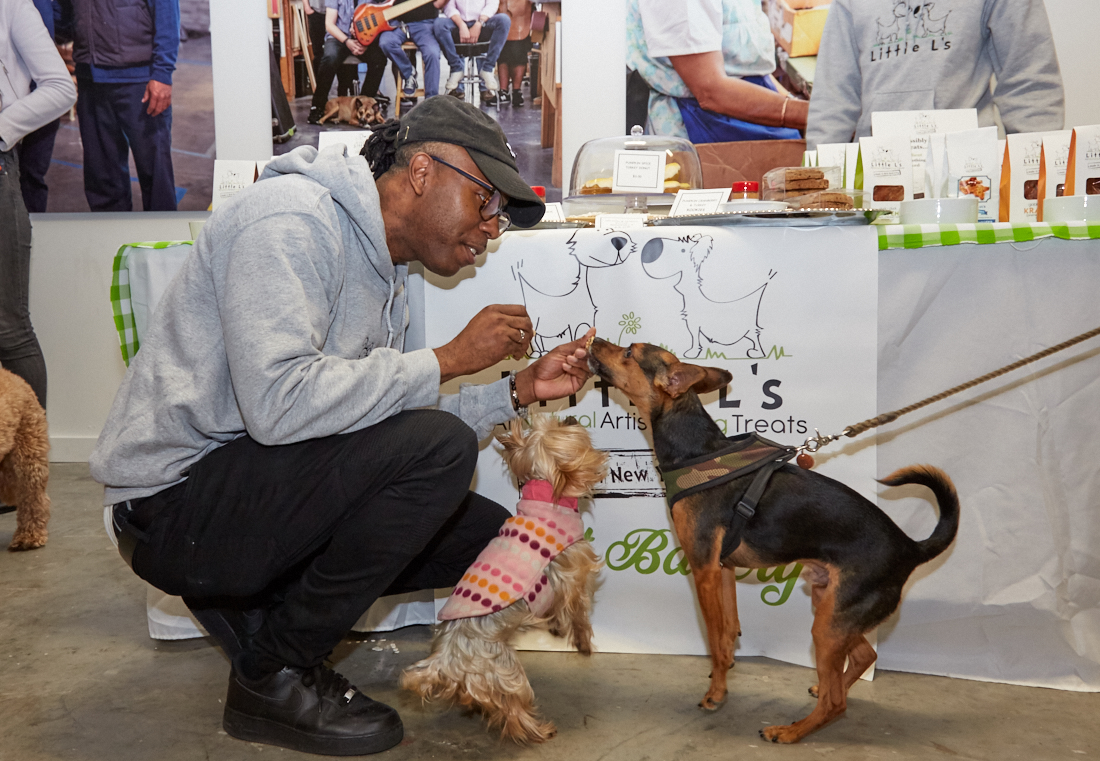 Participation by the Pratt community in MINYC Week included a Pop-Up Photography Studio for manufacturers led by Adjunct Professor in Photography Stephanie Powell and a team of four photography students, as well as a demo with Custom Collaborative where Tessa Maffucci, Visiting Instructor in Fashion Design, is Managing Director of Strategy. (Maffucci's colleague Ngozi Okaro, the Executive Director of Custom Collaborative, was also on the Sustainable Fashion & Equity Panel.) In addition, many MINYC member businesses are led by or employ Pratt alumni.
Leading up to the Pop-Up, MINYC Week co-branded events at more than 10 marketplaces including Artist & Fleas, Art & Social Activism Market, Hester Street Fair, FAD Market, Van Duzer Artisan Market, and Grand Bazaar where there was a MINYC food court takeover. On National Manufacturing Day, MINYC Week teamed up with Futureworks for an evening at the Brooklyn Army Terminal that featured local companies focused on the future of technology and innovation. On Factory Friday—part of Open House New York—over two dozen MINYC members offered public tours of their spaces.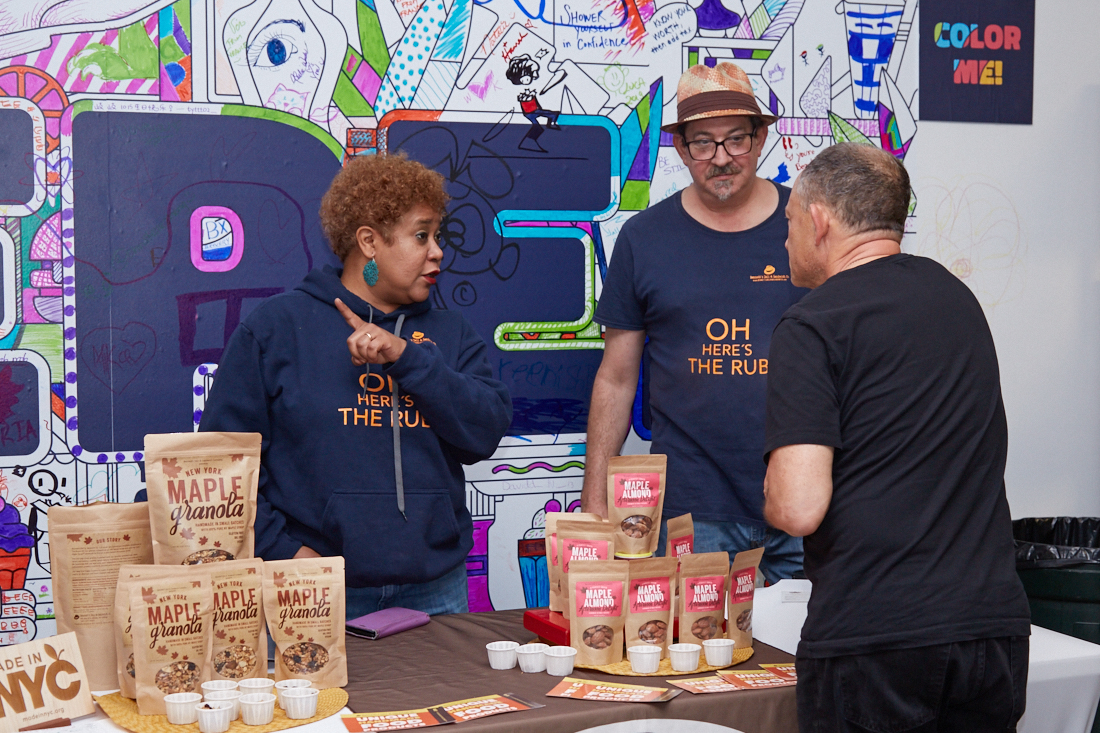 Pratt Center is dedicated to making New York City equitable and sustainable for all New Yorkers. Area manufacturing is a significant source of employment for around 72,000 people across the five boroughs. Each MINYC Week event highlighted the importance of local businesses and connected the public to this crucial industry.
Images (all photos by Constance Faulk): Opening night of the MINYC Week Pop-Up; The Sustainable Fashion & Equity Panel; The BYOD(og) Open House at the MINYC Week Pop-Up; Bennett's Deli and Sandwich Co. at the MINYC Week Pop-Up