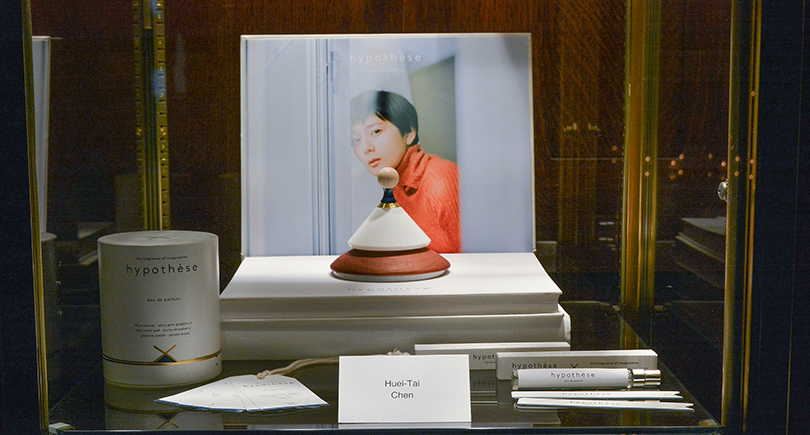 Pratt Institute honored Groupe Pochet Executive Board President Irene Gosset and its Managing Director Tristan Farabet at its 2018 Art of Packaging Award Gala, a festive event that celebrates excellence in packaging design. Proceeds from the event, which was attended by more than 200 special guests, benefit the Marc Rosen Scholarship Fund for Packaging by Design at Pratt. Emceed by model Carol Alt, the gala marked 29 years of the Fund, which has helped raise more than $3.5 million for scholarships for graduate packaging design students at Pratt.
At the event, Gosset and Farabet, who were introduced by Pratt Institute President Frances Bronet, accepted the Art of Packaging Award. The award is presented each year to a beauty industry company that has excelled in the art form.
Rosen teaches a course on cosmetic and fragrance package design in which students are challenged to create a perfume bottle prototype, a scent card, box, shopping bag, and advertisement. To date, the Fund has provided scholarships to more than 100 Pratt students, many of whom have become industry leaders. This year, Packaging Design student Hadar Kfir, MS Package Design '19, received the Marc Rosen Scholarship for Packaging Design, a full tuition scholarship. The 2018 student merit award recipients, whose fragrance packaging design work was on display at the event, are: Huei Tai Chen, MS Package Design '18; Hyewon Im, MS Package Design '17; Hyeryun Nam, MS Package Design '18; and Pandara Chanyatanavut, MS Package Design '18.
Image: Work by Huei-Tai Chen (photo by Andrew Werner Photography)