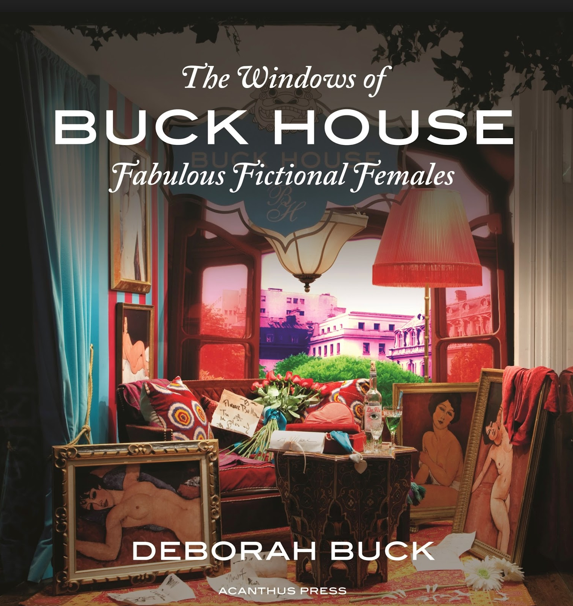 Manhattan's beautifully decorated Norwood House provided the perfect setting recently to celebrate the publication of Trustee Deborah Buck's new book, The Windows of Buck House: Fabulous Fictional Females. Buck signed copies and discussed the inspiration behind the publication, donating all of the night's proceeds to The Fund for Pratt.
Published by Acanthus Press, the book documents the changing window installations of Buck House, a Madison Avenue art and design gallery run by Buck from 2001–2012.
Buck created bi-monthly immersive environments in the store's window space, portraying the whimsical lives of invented heroines like London detective Sheelock Holmes, Genevan investment banker Goldy Banks, and German chemist Maddy Tscientist. Captured by photographer Jaka Vinšek, these environments are highlighted in the book, which received praise from The Huffington Post and The Atlantic.
The Huffington Post review written by Bob Richter stated, "Buck's identity as a painter resonates loud and clear in this book. It celebrates each window that began a blank canvas in the artist's imagination. Instead of paint, Buck used antiques, fabrics, and props (including live canaries in one window) to create the artful windows of her gallery. "
The event was hosted by Pratt President Thomas F. Schutte and Pratt Trustee Mark Stumer. Other attendees included Pratt Board Chairman Bruce Gitlin, Bronx Museum of the Arts Executive Director Holly Block, Tenement Museum Co-Founder Anita Jacobson, and artists Marylyn Dintenfass and Bradley Theodore.