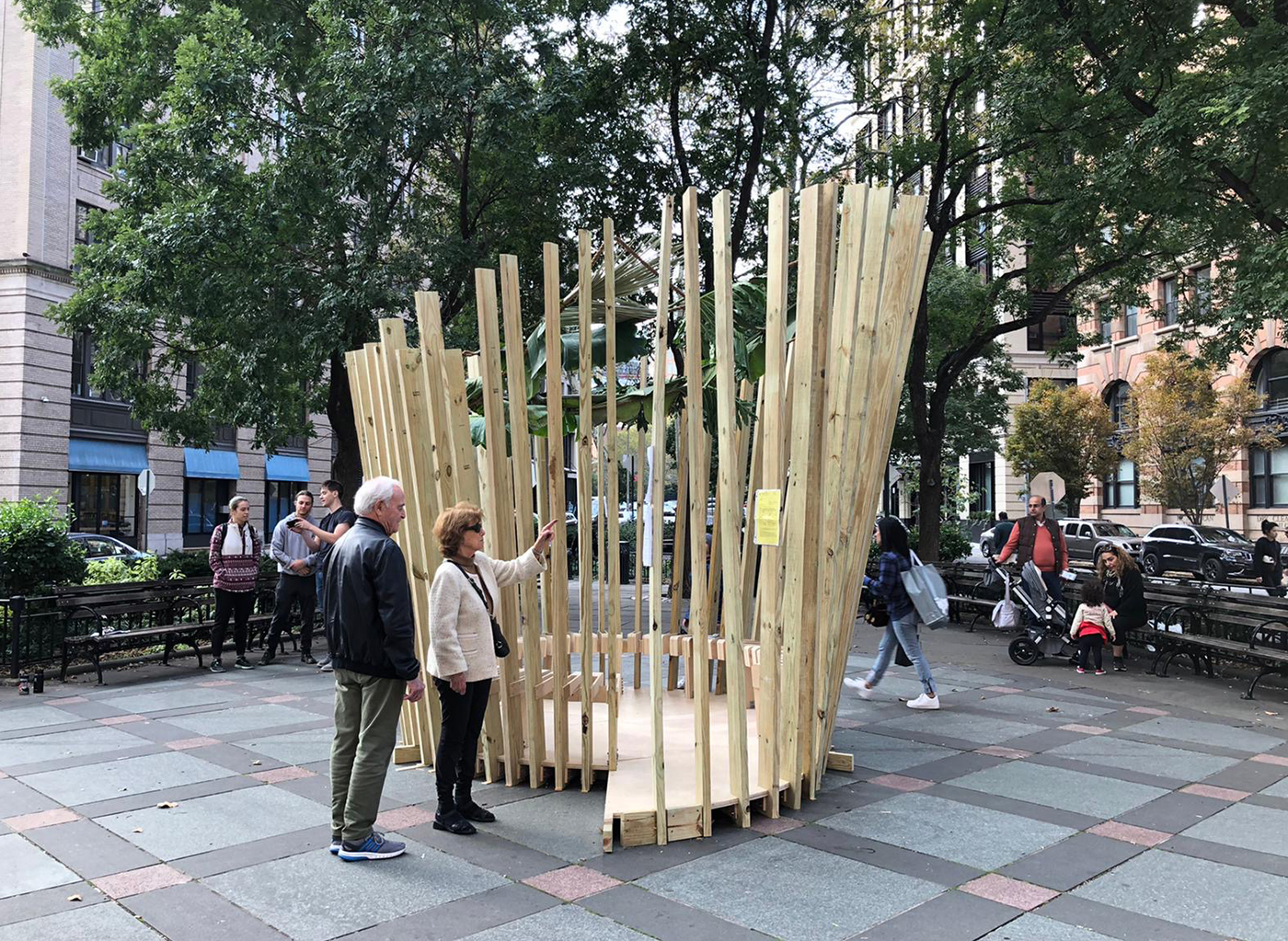 From October 13 to 23, visitors to Tribeca Park in Manhattan can enter an architectural space designed as a modern refuge by Pratt Institute students. Timed with the Jewish holiday of Sukkot, their sukkah—a temporary structure used during the week-long festival—was created through the 2019 Sukkah Design Competition organized for Pratt Institute's Graduate Architecture and Urban Design (GAUD) students by the Jewish Community Project Downtown (JCP).
The three competition winners are Matthew Mitchell, MArch '20, Naomi Ng, MArch '20, and Parker Wilson, MArch '20, who worked with faculty coordinators Alexandra Barker, Assistant Chair of GAUD, and Cristobal Correa, Associate Professor of GAUD. They received a scholarship from JCP for the design and fabrication of their project, called "INcompass."
"The idea was not to build something that was exclusively for the Jewish community, but instead to build something for the entire city to come together," Mitchell said. "In our team's opinion, there is no better reason to design and build than to bring people together."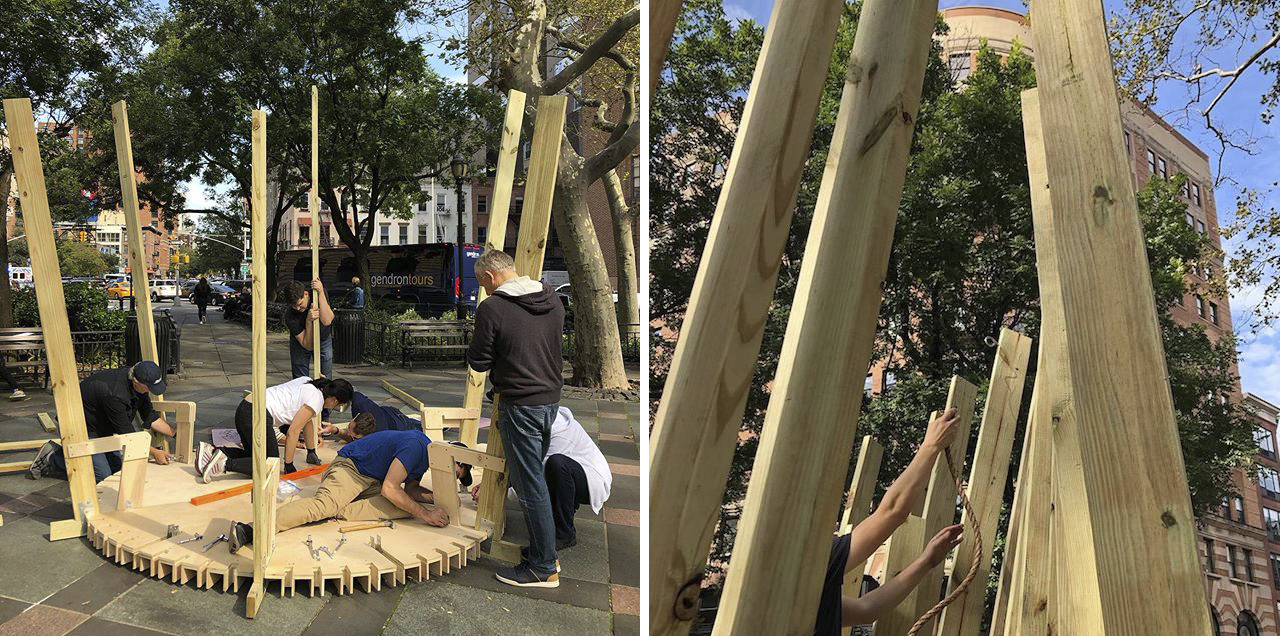 Assembling the wooden sukkah involved collaboration across Pratt as the students worked with the PI Fabrication Lab and consulted on construction methodology and used the equipment at the Consortium for Research & Robotics in the Brooklyn Navy Yard. They were inspired by the connections between Jewish heritage and the cosmos, referencing the Star of David as a linking shape in the structure's curvilinear form and drawing the eye of visitors upwards to an oculus-like opening to the sky.
On all sides, a circular double screen provides privacy while also encouraging passersby to enter and sit for a moment. References to tradition, such as an opening facing to the east, are embedded in their modern interpretation of shelter. S'chach, the dried leafy material used for the roofs of sukkahs (here donated by the Brooklyn Botanic Garden), is suspended in the structure. For visitors to Tribeca Park in October, it offers respite and reflection, a sanctuary at once intimate and welcoming.
Images: The sukkah designed by GAUD students in Tribeca Park (photo by photo by Parker Wilson and Naomi Ng); Construction of the sukkah (photo by Alexandra Barker)