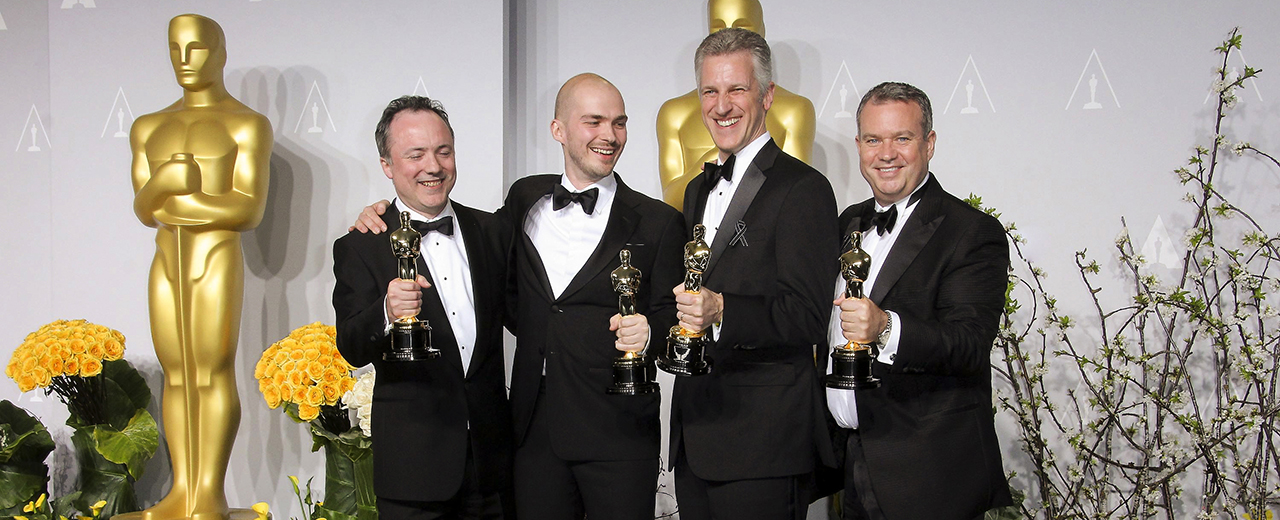 David Shirk, a senior animation adviser on the 2013 film Gravity, won the Oscar for "Best Visual Effects" at the Academy Awards Ceremony held March 2.
Shirk, originally from Lancaster, Pa., received a dual B.F.A. in Illustration and Film at Pratt in 1989, right around the time when computer design was just starting to take off. According to his father, Harold Shirk, David had been "making home movies with a movie camera when he was a sophomore or freshman in high school," and the family "figured when he was that involved, that is where he would wind up."
Shirk has contributed to several recent films including Elysium, Transformers and The Chronicles of Narnia: The Lion, the Witch and the Wardrobe and worked for a variety of large corporations such as Microsoft and for George Lucas, creator of Star Wars, at the Skywalker Ranch.
Photos:
Above: © TLeopold/Globe Photos/ZUMAPRESS.com/Alamy Live News
Home page slide: © Konstantin Sutyagin / Alamy