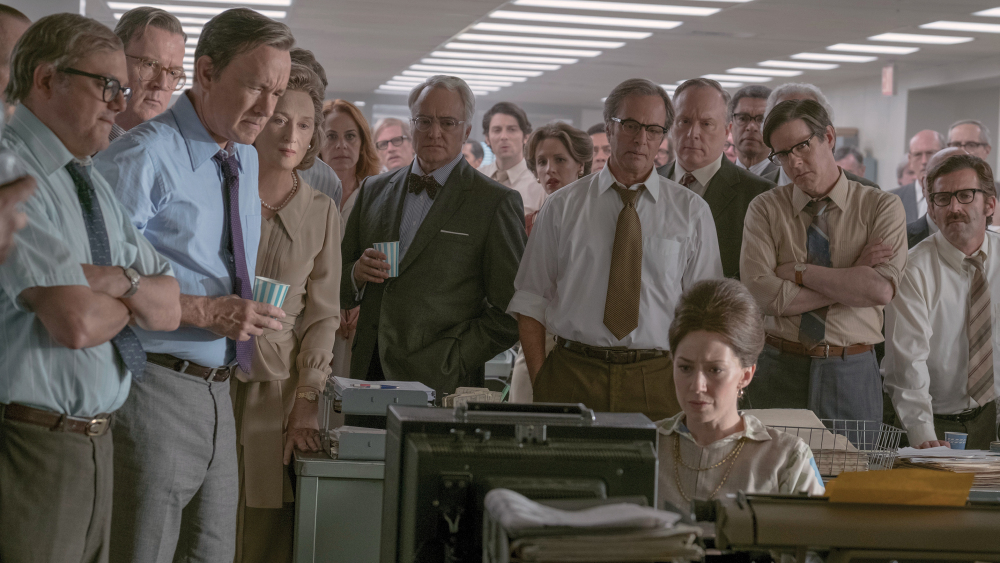 Liz Hannah BFA Film '07, screenplay writer for Stephen Spielberg's film The Post, was nominated for a Golden Globe Award for "Best Screenplay/Motion Picture," and a Critics' Choice Award for "Best Original Screenplay." The film has received extensive media coverage and highly positive reviews, along with speculation that it will be named an Academy Award nominee when the Oscar nominations are announced on January 23.
The Post, which stars Meryl Streep and Tom Hanks, tells the story of the publishing of the Pentagon Papers in 1971 by Washington Post publisher Katharine Graham and editor Ben Bradlee. The Pentagon Papers was the name given to a top-secret Department of Defense study of the United States' political and military involvement in Vietnam from 1945 to 1967. It began a limited release on December 22, 2017, followed by wide release on January 12, 2018.
The Post is Hannah's first feature-length screenplay. She has also contributed to a number of other films, including Skin (2014) and Kabluey (2007).
Hannah was featured in an extensive Hollywood Reporter interview alongside Steven Spielberg and Meryl Streep. The film and Hannah's involvement in it have attracted major media attention in a range of media outlets including The Los Angeles Times (including an article by Hannah), IndieWire, The Guardian, The Atlantic, Vanity Fair, Variety, and Vulture.com. The Golden Globe Awards and Critics' Choice Awards ceremonies were held on January 7 and January 11, 2018, respectively.
Photo: Niko Tavernise/Twentieth Century Fox Film Corporation
(Updated: January 16, 2018)