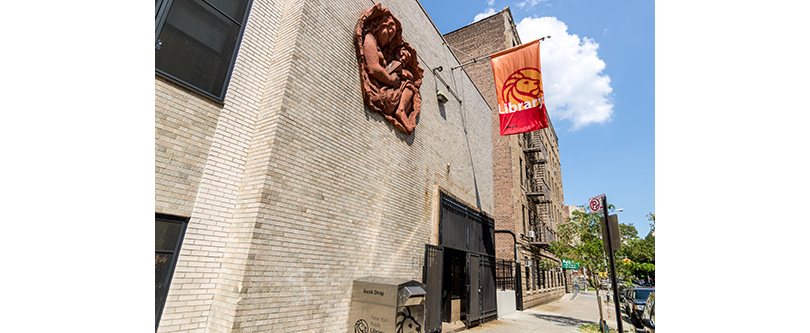 Pratt Institute alumna Rachael Wettenstein, MSLIS '15, and her colleagues at New York City's Grand Concourse Library have been awarded the Heckscher Prize for Outstanding Service to Children and Youth for the library's "proven commitment to this City's youth through special programs, classes, and events."
The award was celebrated at the 2017 NYC Neighborhood Library Awards, which were held at the Hearst Tower in Manhattan in October. Every year, the NYC Neighborhood Library Awards recognize and celebrate public libraries for the vital role that they play in their communities, offering a welcoming and safe environment, and free programs and services—all while on a tight budget.
Wettenstein is Senior Librarian (Children's) at the Grand Concourse Branch of the New York Public Library, which offers a variety of educational and recreational programming and resources for people of all ages through the year.
Watch a short documentary to learn more about how Wettenstein and her fellow library staff members serve local families and children, like a young boy who is able to video chat with a family member incarcerated on Rikers Island.
Photo by New York Public Library