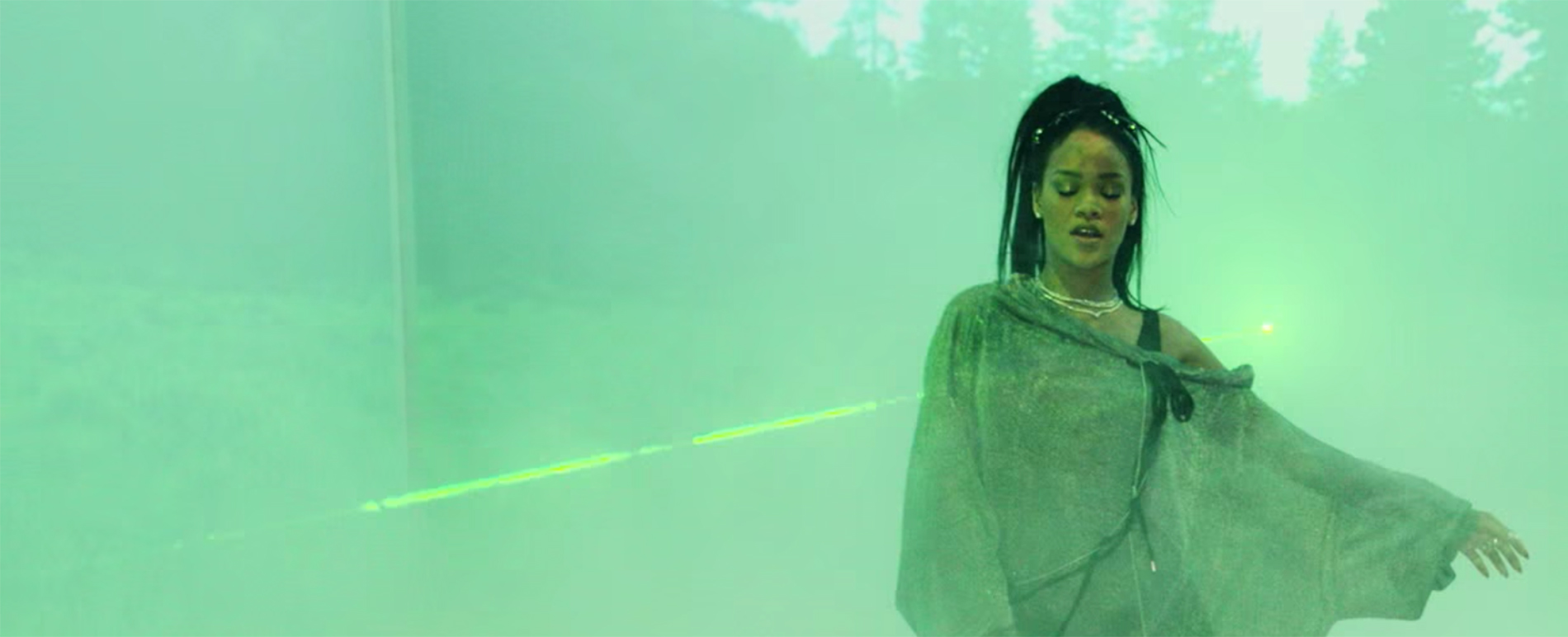 A little more than a month after fashion design student Isabel Hall (B.F.A. Fashion Design '16) showed her senior thesis collection at the 2016 Pratt Institute Fashion Show at Spring Studios, pop icon Rihanna wore one of Hall's thesis garments, a billowy, silver jumpsuit, in the music video for Calvin Harris's song, "This Is What You Came For." The video has received more than 35 million YouTube views since its release on June 16 and Hall's story has gotten the attention of prominent media outlets, including W Magazine, New York Magazine, MTV.com, Women's Wear Daily, Racked, and Complex.
Hall's garment caught the eye of Rihanna's stylist Mel Ottenberg when he accompanied designer and Pratt alumnus Adam Selman (B.F.A. Fashion Design '04) to the Pratt Fashion Show. Ottenberg initially contacted Hall about using the jumpsuit for an editorial shoot, but got in touch with her about the piece again when he was working on the music video.
This is not the first time a graduating student gained industry attention at the Pratt Fashion Show. Last spring, Ottenberg selected a look from alumna Giovanna Flores' (B.F.A. Fashion Design '15) thesis collection for Rihanna to wear during a performance for the 40th season finale of Saturday Night Live.
It was the freshness of Hall's design that appealed to Ottenberg, who told W Magazine, "It felt like something Debbie Harry would wear in the '70s, like Stephen Sprouse, but it didn't look retro," Ottenberg said, recalling the show. "It doesn't look like what anyone else is doing or thinking."
Click here to read the W Magazine article and find related coverage in New York Magazine, MTV.com, Women's Wear Daily, Racked, and Complex.
Image: Rihanna/YouTube