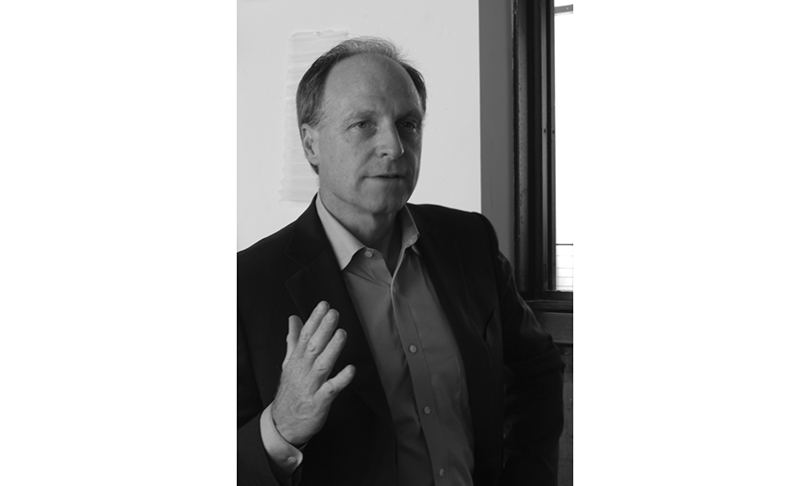 When he was appointed dean in 1996, Thomas Hanrahan recognized that strengthening the curriculum offerings of Pratt Institute's School of Architecture (SOARCH) would better prepare its students for successful and responsible careers engaged with the built environment.
"During my time at Pratt, the planning, design, and construction of exceptional buildings and sustainable, socially-just cities have been our focus in the midst of rapid technological change and unprecedented urbanization," Hanrahan said. "To this day, all of our programs maintain this emphasis on excellence and ethics, preparing our students to not only succeed as professionals, but help shape a better world as responsible global citizens."
Throughout his two decades of leadership as dean of SOARCH, Hanrahan fostered an academic culture that encouraged independent thought, considered sustainability in architecture, and prioritized a balance between intellectual knowledge and creative innovation. In each expansion and enhancement of the school's degree programs, he aligned the curriculum with cutting-edge issues such as the rapid densification of cities and the increasing need for ecologically conscious design.
"Tom has truly taken the long view to strengthen the School in so many ways in his years as dean," said Pratt Provost Kirk E. Pillow. "His accomplishments are widespread and deep, and he will hand off the School of Architecture to new leadership well poised for a bright future."
During Hanrahan's tenure as dean, SOARCH grew from 750 students in six graduate and undergraduate programs to 1,200 students in 11 total programs overseen by 160 faculty members. These include programs that promote interdisciplinary perspectives and explore the complex problems of urban infrastructure and the creation of resilient and adaptable cities such as the master of science programs in Sustainable Environmental Systems and Historic Preservation.
SOARCH launched the country's first Urban Placemaking and Management graduate program in 2015, which reflected a recent shift in planning and urbanism from an emphasis on buildings to a concentration on more thoughtful design for public space. SOARCH continues to offer the latest in technology (it was one of the first to involve robotics in the curriculum), and new initiatives like the Designing Machines that Design studio, which tasks students with creating their own design tools to avoid the biases of commercially available animation and modeling software, challenge students to think critically about their field. Other programs expanded the focus on the built environment, such as the introduction in 2017 of the Master of Science in Real Estate Practice aimed at training students for public-private partnerships and sustainable housing development.
Each of the diverse programs spearheaded by Hanrahan shares learning objectives that couple professional development with creative action. They are centered around four pillars: creativity as being the highest professional value, critical thinking, ethical judgement that centers on community and sustainability, and technological expertise. An interdisciplinary education is central to these tenets, with liberal arts and sciences acting as an analytical base for specialized knowledge, all instilled in a studio and research-oriented experience that allows for independent learning. DesignIntelligence, the monthly architecture and design journal, has ranked Pratt's undergraduate architecture programs seventh in the country and the graduate architecture program 17th. Planetizen has ranked the graduate City and Regional Planning Program third in the nation for programs without a doctoral track. In 2018, American Institute of Architects (AIA) New York honored Hanrahan with the Educator of the Year Award, recognizing his advancement of SOARCH, including his emphasis on design, preservation, placemaking, sustainability, and city and regional planning.
"Without a doubt the most gratifying part of being dean is seeing first-hand the success of our students, alumni, and professors," Hanrahan said. "Our students have won every award imaginable, and so many of our alumni have emerged as national and international leaders in their respective disciplines. In recent years a thriving research culture has emerged within our faculty complementing the professional accomplishments of our many practicing faculty."
Most of the undergraduate and graduate SOARCH programs are based in Higgins Hall on Pratt's Brooklyn campus. Designed by Steven Holl, it was completed in 2006. It features a luminous light box inserted alongside historic 19th-century buildings that were damaged in a 1996 fire, the same year Hanrahan became dean. Only weeks into his tenure, Hanrahan reached out to Holl to work on this project that fused the old and new and rejuvenated the gutted architecture. In addition to his influence on Higgins Hall, Hanrahan, with Hanrahan Meyers Architects (hMa), designed the Pratt Institute Design Center (Juliana Curran Terian Design Center), opened in 2007. The structure joined two of Pratt's older buildings—Pratt Studios and Steuben Hall—with a three-story bridging building. Construction is nearing completion on the Emerson Place Residence Hall, planned and designed by Hanrahan in collaboration with CannonDesign. When opened, it will house Pratt students in a 10-story tower that supports a "living-learning" experience through a student lounge, a makerspace for first-year student foundation studio homework, and bike storage.
"Under the guidance of our past and current presidents Thomas Schutte and Frances Bronet, it has been a privilege to be part of the sustained effort to refashion the Brooklyn campus into a cultural hub and a unique, creative community in the world's most vibrant and artistic city," Hanrahan said. "All of my efforts have been focused on advancing this vision of a green urban oasis and a place where students and faculty can think in the most experimental and advanced manner possible."
Before arriving at Pratt, Hanrahan was an Assistant Professor in Columbia University's Graduate School of Architecture, Planning and Preservation, and a Visiting Professor at Harvard and Yale. He received his bachelor of architecture from the University of Illinois at Urbana-Champaign and his master of architecture from the Harvard University Graduate School of Design. His progressive work at the hMa firm includes resilient infrastructure like the Battery Park City Kowsky Plaza Vaults for electrical and mechanical equipment that was flooded in Hurricane Sandy, and the Won Dharma Center, a Buddhist retreat in upstate New York designed to be environmentally sensitive. The firm's 1995 Holley Loft, organized around the idea of weightlessness, was highlighted in The Un-Private House, a 1999 exhibition at the Museum of Modern Art.
Hanrahan is stepping down this summer following 22 years as dean. After a one-year leave, Hanrahan will rejoin the Pratt faculty and continue to engage in the hands-on approach to education that he nurtured as dean.