Amy Egner, MS Communications Design '95, is a leader in the interactive design industry, working on all aspects of the creative digital process with a focus on content strategy. She was among the first to design websites for major companies, including working for Shiseido cosmetics and on several Time Inc. publications. She has continued to concentrate on the user experience in an expanded digital world across a variety of industries such as e-commerce, fintech, telecommunications, consumer credit cards, and nonprofits.
After graduating from Pratt, she returned to develop the first curriculum for Pratt's Professional Studies program's first HTML and web design course, which she began instructing in 1997. She is currently the senior manager of UX content strategy at Silicon Valley Bank. For Giving Day, she shared how studying at Pratt influenced the direction of her career at a time when many considered it a risk to shift focus from traditional design to the emerging online field.
What inspires you to give to Pratt?
I learned so much during my time at Pratt. And I personally feel that design and art are not just nice to have, they're vital to things—whether machines, experiences, or other things—functioning properly and bringing people joy. Pratt is a very unique institution in that it focuses on both of those aspects. It was founded as a craft school where people learned technical skills, even before the Bauhaus promoted those ideas.
Pratt gave me the mindset to transform my passions into a viable career, which is magical.
What is something you learned from studying Communications Design at Pratt that you have carried into your work?
I always remember design instructor Alisa Zamir saying to us, "design must have a reason why." This mantra has carried through my career, and it's served me well. If a design doesn't have a reason why behind it, it's not going to work.
In 1997, you were the first to create a curriculum for and teach an HTML and web design Professional Studies class at Pratt. What interested you in entering the then-new space of web design?
I was really passionate about typography and the movement of type on the screen. When I came to Pratt, my intention was to design movie trailers and maybe commercials. And then everyone was talking about the internet. We all had our AOL accounts and the CD-ROMs that we got in the mail. As a graduate student, I became intrigued by this space and the need for proper, thoughtful design on the screen. So that became my thesis project. I made a prototype for an e-commerce experience of the future with this idea of connecting people from different places to shared experiences. It's so normal now, but back then, this didn't exist.
I ended up working in a CD-ROM shop, and then I went to work at a cosmetics company, Shiseido. I launched their first website; it was a "beauty for the bride" promo, but it was very exciting and innovative at the time. Later, Pratt's career office contacted me and shared that Time Warner was setting up a web design department. So I decided to go for it. A lot of people were saying the internet was going to go away in a few years, and that I was crazy to leave my job. I'm glad that I followed my dreams.
At Time Warner, we put their magazines online for the first time. It was really exciting. I was the designer for their first online launch of Teen People. Around this time, I was also contacted by Pratt to teach a web design course. I also would teach a Flash animation course. It was a nice change of pace from the workday and a gratifying to return to a learning environment at Pratt.
My career didn't follow a straight line. I went off the line and I embraced unexpected opportunities.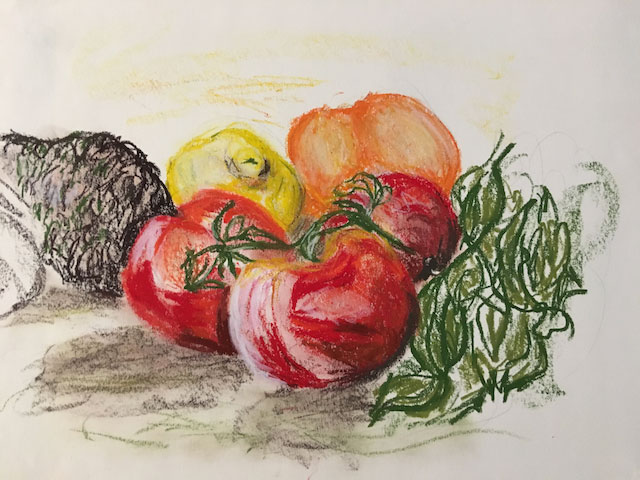 What do you see as the importance of a creative education now?
I think now it's more vital than ever. We're so overly connected digitally and rarely have the space to let our offline creativity flow. I was part of the first generation to put information online, but now that has exploded to not only the ability to find anything, but also into an overload of information, which can result in little downtime. While devices are an amazing tool for working in that creative space, offline time and hands-on skills remain essential.
Pratt gave me the confidence that if I try, I can make anything. My father also studied architecture at Pratt, and I was raised in a similar way where I was encouraged to learn by making and doing. You have an idea, and you build it.
---
Join the Pratt community on 3.22.23 for Giving Day! For 24 hours, we will dedicate attention to supporting student scholarships, programs, and experiences that make Pratt special. Visit donate.pratt.edu.