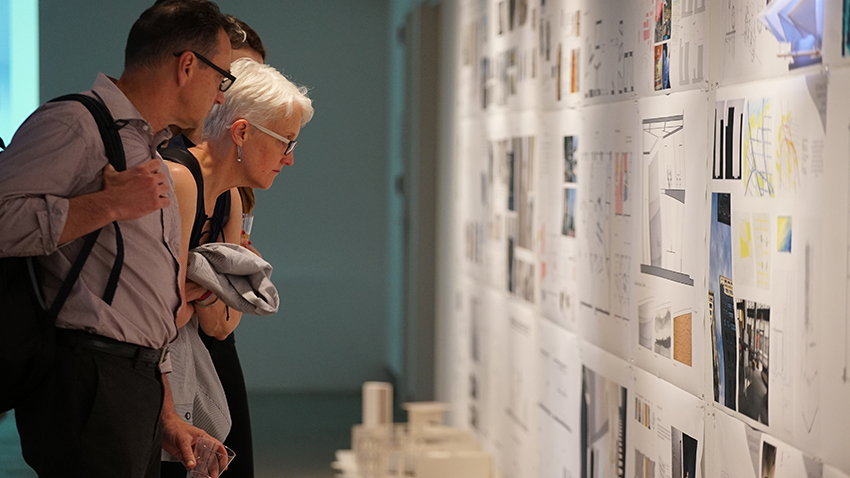 Each spring, Pratt graduate interior design students collaborate with The Noguchi Museum, located in Long Island City, Queens, for Noguchi + Pratt, an exhibition of Isamu Noguchi-inspired work. This year's exhibition, which was on view at The Noguchi Museum from May 24 through June 18, featured work created by 29 students as part of the spring 2017 Interior Design Graduate Level Qualifying Design Studio course taught by Adjunct Associate Professors Wendy Cronk and Tetsu Ohara, and Visiting Assistant Professor Gregory Bugel. This is the third year that work of students from the spring design studio has been shown at the Museum.
This year, students chose objects from the Museum's permanent collection on long-term view and from its Self-Interned, 1942: Noguchi in Poston War Relocation Center exhibition, to research and incorporate into a hypothetical Noguchi Museum Annex in the DUMBO neighborhood of Brooklyn.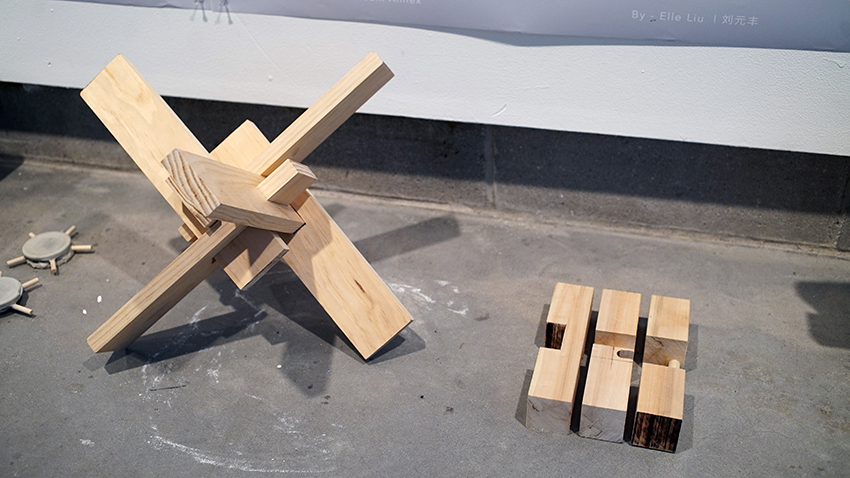 The Noguchi Museum, which was designed and created by renowned Japanese-American sculptor and artist Isamu Noguchi, displayed work from all participating students in the museum's lower-level gallery, including drawings, examples of object analysis, and four select student projects in their entirety.
Learn more about Noguchi + Pratt.
Images: Work on display at Noguchi + Pratt (photos by Katherine Abbott for The Noguchi Museum)
(Updated June 21, 2017)