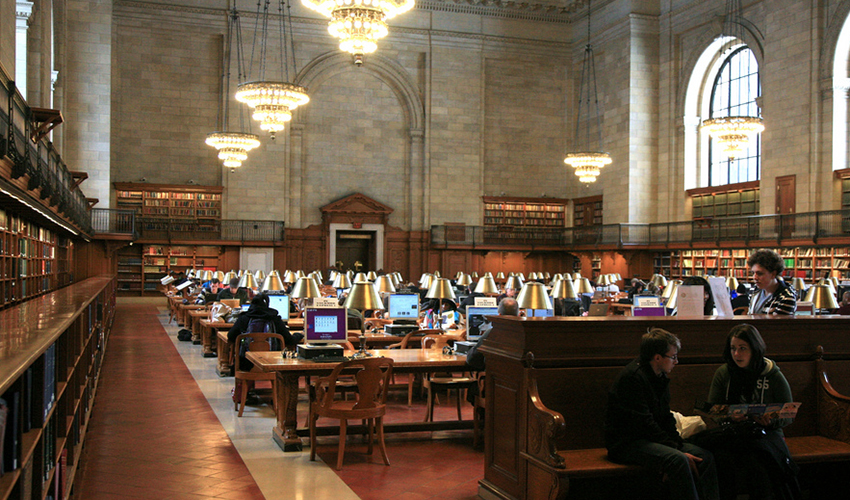 A recent Newsweek article highlights the participation of Pratt School of Information and Library Science (SILS) students in the New York Public Library's (NYPL) Correctional Services Program, in which the students respond to reference queries from incarcerated people, who lack access to the Internet and other information resources.
Associate Professor of Information and Library Science Debbie Rabina and Visiting Assistant Professor Emily Drabinski have just begun the fourth semester in which students in their Information Services and Resources class answer reference questions from inmates on subjects that range from business and career-related questions to personal interests. The class assists NYPL's Correctional Services Program, whose team responds to as many as 60 letters each week from people incarcerated in New York and across the country. The program, which is run by NYPL Correctional Services Supervising Librarian and Pratt alumna Sarah Ball (M.S. Library Science '10), gives students the chance to apply reference and research skills in a real-world setting while also learning the importance of public service. Rabina's involvement in the project came about through her connections with Ball and other NYPL staff members.
Two articles written by Rabina and Drabinski about their experiences answering inmate queries will be published later this year in the peer-reviewed journal Reference and User Services Quarterly. The first article examines the information needs of incarcerated people, and the second article looks at the learning outcome to Pratt students.
To read the Newsweek article, click here.
Image: Rose Main Reading Room, New York Public Library (photo: Vincent Desjardins)