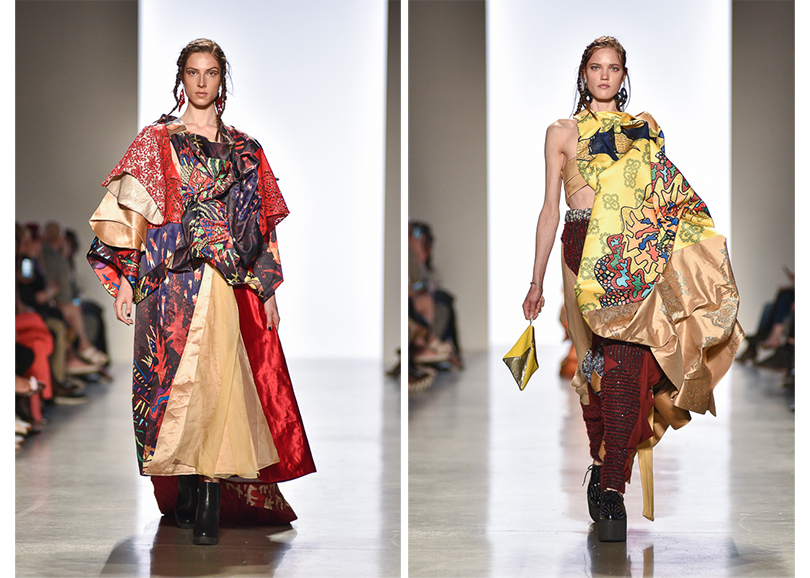 The New York Times named Ray Liu (B.F.A. Fashion '17) as one of "6 Designers (Straight Out of School) to Know" from around the world in a recent T Magazine pictorial.
The June 9 feature, written by T's market editor Angela Koh, handpicked six emerging designers who showed particular promise based on their recent graduate collections. It noted the laser-cut patterns and digital prints on Liu's voluminous silhouettes.
Read the New York Times feature.
Images: Models wearing looks by Ray Liu (B.F.A. Fashion '17) at Pratt Institute's 2017 fashion show, Pratt Shows: Fashion | The Work (photos: Fernando Colon)