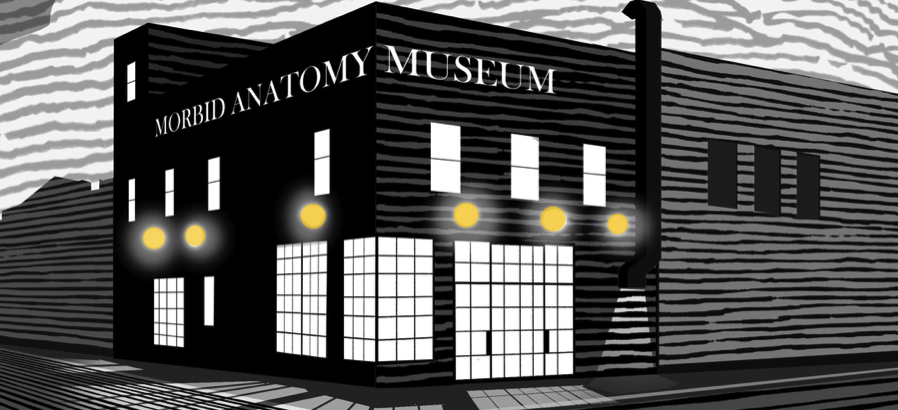 Pratt jewelry professor and alumna Karen Bachmann is featured in a New York Times article about an exhibition at the newly opened Morbid Anatomy Museum in Brooklyn, which includes pieces from her private collection of Victorian mourning jewelry. "The Art of Mourning" runs through December 4.
"The Art of Mourning" is the first exhibition at the museum, which opened in June. It showcases more than 90 objects related to mourning and death rituals. Bachmann, who teaches the "Jewelry Beyond Metal" course in Pratt's jewelry program, is an expert on the nineteenth-century art of hairwork, or jewelry made from human hair. She has given several lectures at the museum and is also designing an object for its permanent collection, a brass reliquary in honor of British medical historian Richard Barnett.
The Morbid Anatomy Museum is located at 424A Third Avenue at Seventh Street in Gowanus, Brooklyn, and is open daily, except Tuesdays, from noon to 6 PM.
To read the New York Times article, click here.