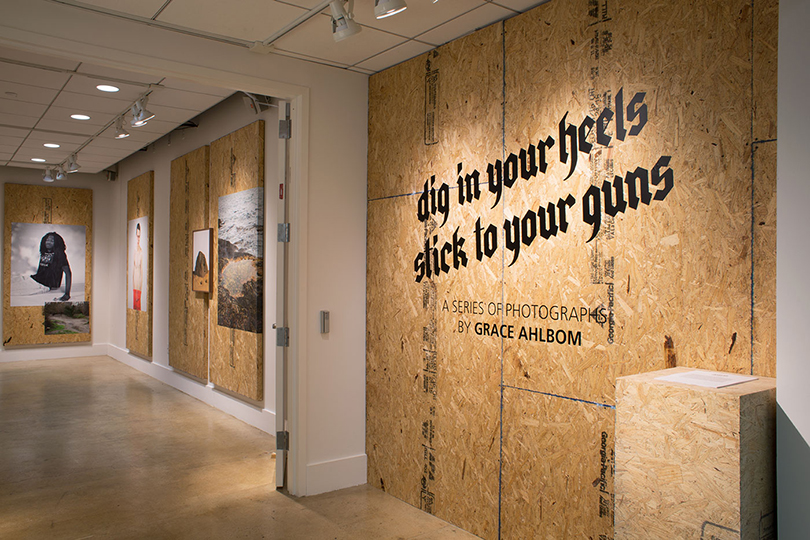 The New York Times featured recent alumna Grace Ahlbom (B.F.A. Photography '16) in an "Up Next" column on "9 Young New Yorkers Poised for Creative Greatness." Written by Ben Detrick, the July 6 article highlighted nine up-and-coming artists, models, designers, photographers, and chefs, all based in New York City, who are making a mark in their creative fields.
The story spotlights Ahlbom and her work as a photographer and multidisciplinary artist. It also mentions Ahlbom's studies at Pratt and her senior thesis exhibition, Dig In Your Heels, Stick to Your Guns, noting attention it received in fashion and art circles.
Read about Ahlbom in the New York Times feature.
Image: Grace Ahlbom, Dig in Your Heels, Stick to Your Guns, 02/15/16–02/19/16, Pratt Institute Photography Gallery, Brooklyn, NY. Courtesy of the artist.