Former Pratt Institute President James B. Donovan is the focus of Bridge of Spies, a Cold War-era biographical drama by Academy Award-winning director Steven Spielberg that was released in theaters around the country on October 16.
Filmed in Brooklyn and written by Matt Charman and the Coen Brothers, the movie features Tom Hanks as Donovan, the famed attorney who later served as president of Pratt Institute (from 1968 until his death in 1970). The film centers on Donovan's involvement in release negotiations for the American pilot Francis Gary Powers, who was shot down in a CIA U-2 spy plane over the Soviet Union and captured by the Soviets in 1960.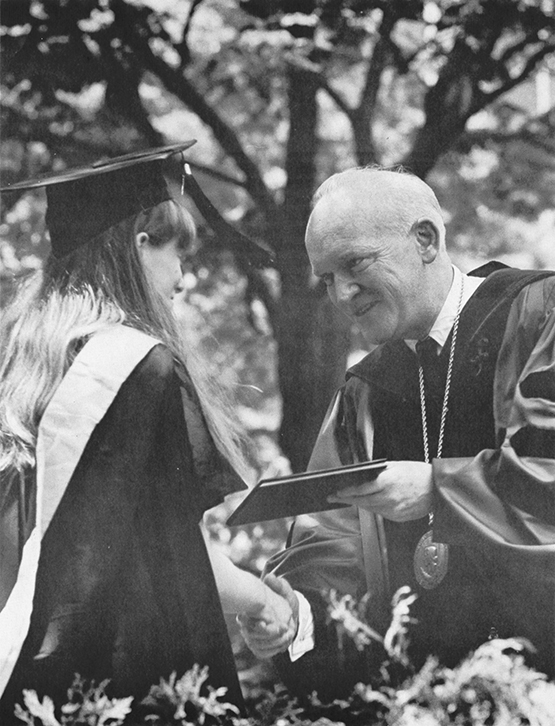 Donovan's remarkable career included serving as a commander in the Navy during World War II, associate prosecutor at the principal Nuremberg trial, Democratic candidate for the New York Senate, and lead negotiator for the release of more than 9,700 Cubans and Americans from Fidel Castro's Cuba.
During his tenure as Pratt's seventh president, Donovan was instrumental in getting student membership on the Administrative Affairs Council, among other accomplishments and plans. In a statement released following his death, he was remembered by colleagues on Pratt's Board of Trustees as "a brilliant leader who was determined to bring the Institute to a new plateau of excellence."
A man of varied activities and interests, Donovan served as president of the New York City Board of Education in the early 1960s and was the author of several books, including Strangers on a Bridge, an inside account of the spy exchange that is the subject of the Spielberg film.
Images: main image: Tom Hanks (second from left) as James B. Donovan in Bridge of Spies (photo: courtesy of DreamWorks); inset image: Graduating student with James B. Donovan, president of Pratt Institute (1968-70) at Commencement (uncredited photo from A Eulogy for James B. Donovan memorial booklet)