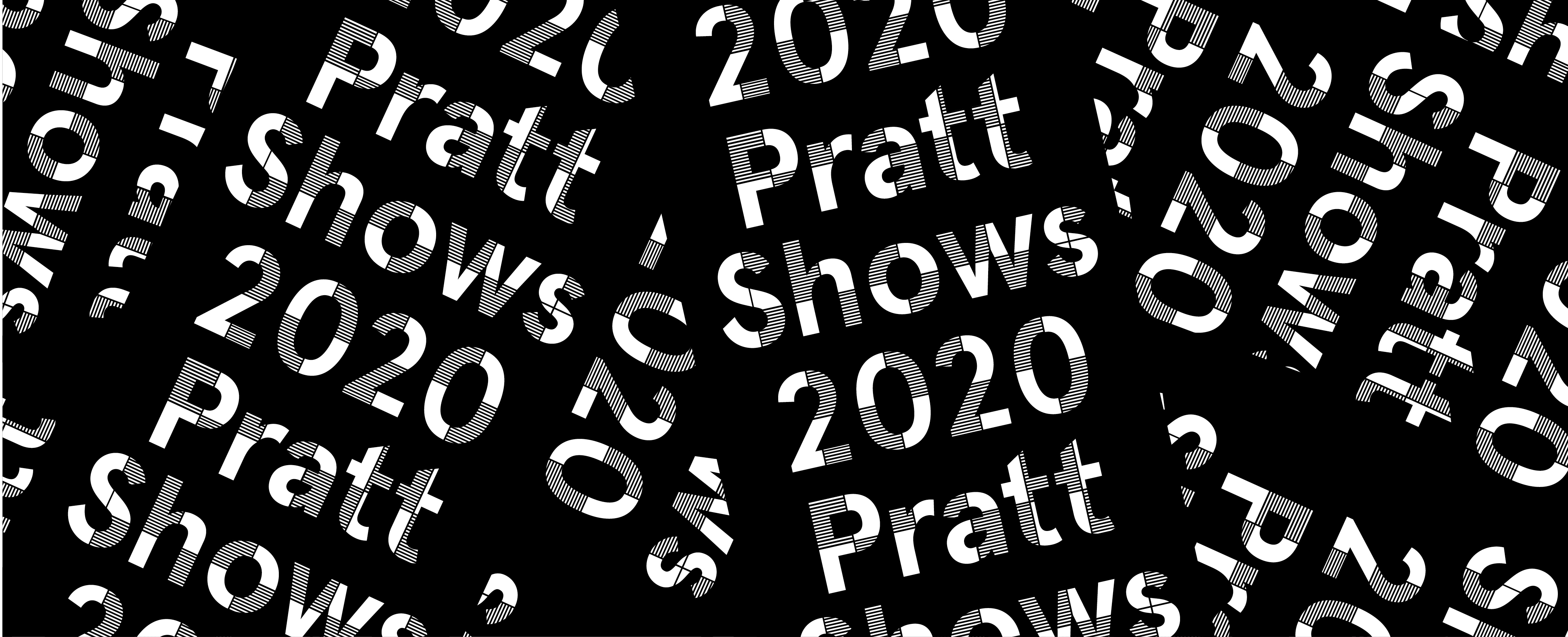 A new website is offering a digital window into an exciting range of bold creative work by this year's graduating Pratt students. Launched this May, the Pratt Shows portfolio website showcases individual student work and projects from across Pratt's schools in the form of an online portfolio and presentations.
The site is an extension of Pratt Shows, the annual spring series of public exhibitions and presentations of work by Pratt's graduating classes. The portfolio site doesn't supplant or approximate the physical Pratt Shows exhibitions and events that traditionally take place on campus, but is a new addition to them.
"The portfolio site provides every student graduating from Pratt with the opportunity to present their work online to the public within the context of Pratt Shows, and offers an archive of their work at Pratt," said Pratt Provost Kirk E. Pillow. "Visitors from anywhere in the world can explore what the students have created and chosen to share," he added.
Initiated in consultation with Pratt's academic leadership following the onset of the pandemic and the shift from the physical to a virtual campus, the site was designed by the Digital Communications and Creative Services teams in the Institute's Communications and Marketing division as a celebration of the Pratt community in this extraordinary historical moment.
"We imagined the Pratt Shows Portfolio Project as a response to the crisis by expanding the context of Pratt Shows into the digital realm. We hope that the project supports students by archiving and presenting work completed at Pratt, and that it proves useful as students move forward in building careers," said Web and Digital Communications Director Sarah Hromack, who spearheaded the development of the site drawing on her breadth of prior professional experience in developing digital presentations of artworks for museums and other cultural organizations.
Students who opt to participate in the portfolio site may post images and videos as well as content in other formats. They can share their individual portfolio URL with friends, family, professional contacts, and potential employers.
For Tim Anderson, City and Regional Planning '20, the site has been useful in several ways. "It has been instrumental in allowing my friends and family to see some of the work that I produced during my time at Pratt. The site was great for my grandmother in particular, who often heard about my assignments, but was not able to see the final projects," he said, adding that "the site's inclusion of LinkedIn and social media handles makes it easy to see additional content from students that may not be related to their academic work."
School of Design Dean Anita Cooney commented that "Every year, design professionals, recruiters, and alumni come to Pratt Shows to explore the work of graduating students because they see the benefits of a Pratt education in preparing students for the future. The portfolio site is a very useful additional tool from that standpoint, giving students an opportunity to showcase their work at a single online Pratt location."
The site also gives Pratt's schools a platform for organizing digital presentations of student work. "This feature will allow students to create thoughtful curatorial projects and enable classes such as 'Artist as Curator' to have an online presence," said Fine Arts Chair Jane South.
Students are continuing to upload content to the Pratt Shows portfolio website. Bookmark the site and explore the work of this year's graduating class.
For work by Pratt undergraduate and graduate students, alumni, faculty, and staff, visit Pratt Portfolios powered by Behance.