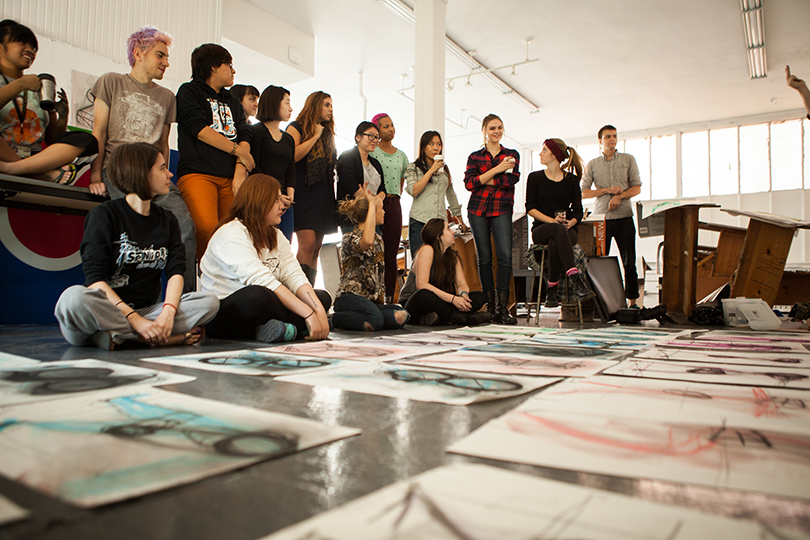 Pratt Institute students excel at obtaining employment in their fields soon after graduation. A recently released First Destination Survey of Pratt's 2017 graduates conducted by Pratt's Center for Career and Professional Development (CCPD) shows that 93 percent were employed or continuing their education within a year following graduation. The survey found that 93 percent were working in a field related to their area of study, with 85 percent of respondents reporting satisfaction with their post-graduation occupation.
In this year's annual survey, the class of 2017 reported on various aspects of their postgraduate experiences, such as sources that led to employment, indicators of satisfaction, employment rates and types, success in publishing and exhibiting, maintaining a studio practice, volunteering, and employer data.
A variety of leading creative organizations and companies have hired recent Pratt graduates, including Adidas; Apple; Google; Hearst Magazines; HOK; the Museum of Modern Art; Ogilvy & Mather; Skidmore, Owings & Merrill LLP; Rockwell Group; the United Nations, VICE Media; and Walt Disney Imagineering.
See the First Destination Survey results to learn more about the experiences of recent Pratt graduates.