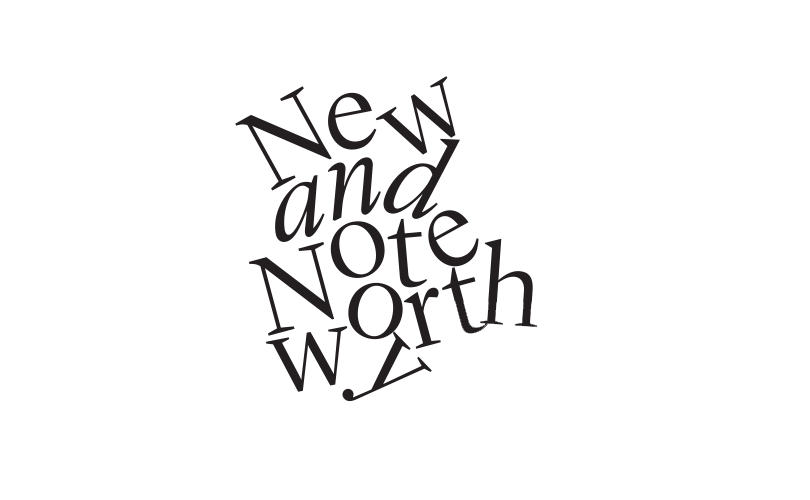 With the end of the semester approaching and a new year around the corner, what better than a book list to prepare for the contemplative winter days ahead? Read on for highlights of recently published volumes by Pratt faculty—plus a bonus look at their book picks of the moment.
James L. Barry, Visiting Professor of Digital Arts
Warriors: Ravenpaw's Path by Erin Hunter (HarperCollins, $12.99 paperback)
This three-part graphic novel collection illustrated by James L. Barry follows the adventures of Ravenpaw, a character in author Erin Hunter's Warriors manga series, as he enlists the help of his friends to protect his new home.
What's Professor Barry reading?
The Rise and Fall of the Sugar King: A History of Williamsburg, Brooklyn 1844–1909 by Geoffrey Owen Cobb
Anthony Cocciolo, Dean of the School of Information
Moving Image and Sound Collections for Archivists (Society of American Archivists, $69.99)
This illustrated guide by Anthony Cocciolo serves as a detailed template for every archivist who needs an expert's help with tracing, collecting, and preserving audio-visual material from any given format.
What's Dean Cocciolo reading?
Fear: Trump in the White House by Bob Woodward; The Order of Time by Carlo Rovelli; James Merrill: Life and Art by Langdon Hammer; just finished: Sapiens: A Brief History of Humankind by Yuval Noah Harari

Macarena Gomez-Barris, Chairperson of Social Science & Cultural Studies
Beyond the Pink Tide (University of California Press, $18.95 paperback)
Author and cultural critic Macarena Gomez-Barris emphasizes the power of art activisms and the questions of queer, feminist, and Indigenous justice in her new book that redefines political and social change.
What's Chair Gomez-Barris reading?
"Thinking with artistic undercurrents, I am currently reading Dionne Brand's The Blue Clerk: Ars Poetica in 59 Versos, about a clerk who accumulates the left-hand pages of books, the poet's pages that are underwritten and withheld. An evocative and brilliant engagement with memory and narrative."

Rudy Gutierrez, BFA Communications Design '79, Professor of Communications Design
Jazz Owls by Margarita Engle (Simon & Schuster, $17.99)
Rudy Gutierrez uses powerful imagery to illustrate Young People's Poet Laureate Margarita Engle's story of the racial implications surrounding the 1943 Zoot Suit Riots in wartime Los Angeles. This year, Gutierrez also illustrated the childhood story of Carlos Santana in Gary Golio's Carlos Santana: Sound of the Heart, Song of the World (Ottaviano Books/Henry Holt and Co., $18.99).
What's Professor Gutierrez reading?
A Mirror in My Own Backstage by José Angel Figueroa and Charles White: A Retrospective by Sarah Kelly Oehler and Esther Adler

Jeff T. Johnson, Visiting Professor of Writing
Trouble Songs: A Musicological Poetics (Punctum Books, $21 paperback)
Jeff T. Johnson follows a single haunting word through American music since the 1900s in this hybrid serial work, uncovering what we sing about when we sing about trouble.
What's Professor Johnson reading?
"Anna Moschovakis's marvelous novel within a novel Eleanor, or, the Rejection of the Progress of Love." (More on Professor Moschovakis's novel below.)

Everett Kane, Assistant Professor of Digital Arts
An American President (Location One, $15 e-book)
Everett Kane's second artist book confronts the present social-cultural-political moment through more than 120 artworks made during the current administration.
What's Professor Kane reading?
The Society of the Spectacle by Guy Debord

Karen Kubey, Visiting Associate Professor of Architecture and Interior Design
Housing as Intervention: Architecture towards Social Equity (Architectural Design/Wiley, $45)
This 17-essay volume of Architectural Design, edited by Karen Kubey, examines how housing projects around the world, and the design processes behind them, might be interventions towards greater social equity. Architecture professor Deborah Gans is among the volume's contributors.
What's Professor Kubey reading?
"I am reading In Defense of Housing by David Madden and Peter Marcuse, a book that chronicles the political, economic, and social histories that have brought us to this level of housing crisis and offers hope for alternate ways forward."

Anna Moschovakis, Adjunct Associate Professor of Writing
Eleanor, or, The Rejection of the Progress of Love (Coffee House Press, $16.95)
In two entwined narratives, poet Anna Moschovakis's first novel examines autonomy, desire, aging, reinvention, and other conditions of being a woman, thinker, artist, and human at this contemporary moment.
What's Professor Moschovakis reading?
The Hole by José Revueltas, translated by Amanda Hopkinson and Sophie Hughes
Sara Greenberger Rafferty, Associate Professor and Director of Graduate Studies, Photography
Gloves Off (SUNY Press, $25)
Subject matter such as domesticity, the body, consumer culture, fashion, and violence are all explored in this presentation of recent work by interdisciplinary artist Sara Greenberger Rafferty.
What's Professor Rafferty reading?
"I'm looking forward to reading Rowan Ricardo Phillips's The Circuit, which details his year (2017) on the professional tennis tour."

Deborah Schneiderman, Professor of Interior Design
Interiors Beyond Architecture (Routledge, $39.95 paperback)
Interiors Beyond Architecture, edited by Deborah Schneiderman and Amy Campos, proposes an expanded impact for interior design that transcends the inside of buildings, analyzing significant interiors that engage space outside of the disciplinary boundaries of architecture.
What's Professor Schneiderman reading?
The Senses: Design beyond Vision by Ellen Lupton and Andrea Lipps

Anna Shteynshleyger, Associate Professor of Photography
ASSTOMOUTH (Roman Numerals, $20
Photographer Anna Shteynshleyger presents a 16-page, 10-plate collection highlighting photos of ATMs and night depositories.
What's Professor Shteynshleyger reading?
"Dionysus and Pre-Dionysianism by Vyacheslav Ivanov, published 1923."
---
Read the latest Prattfolio for more of "New and Noteworthy," featuring publications and products by Pratt alumni, faculty, and students.