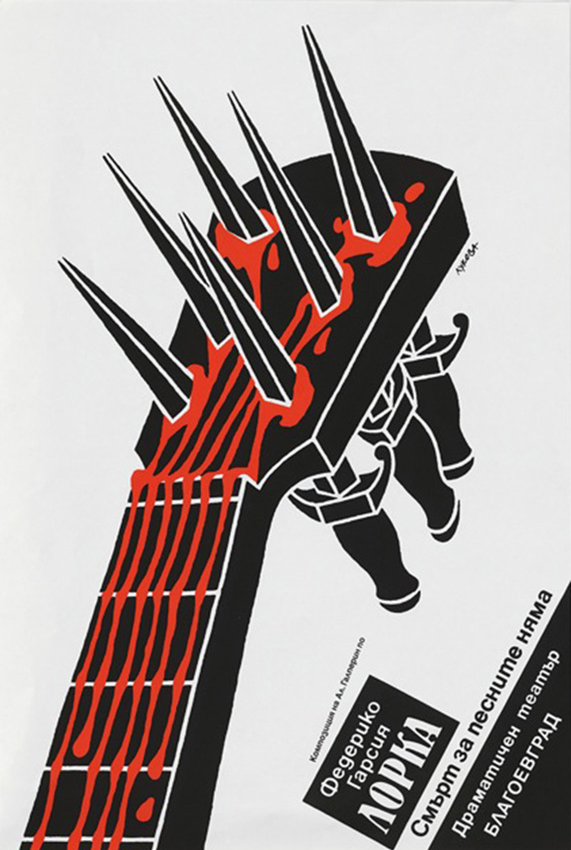 Luba Lukova, an adjunct assistant professor in the undergraduate Communications Design program, is one of the artists included in the Museum of Modern Art (MoMA) exhibition Designing Modern Women 1890-1990," which ends on October 19.
Lukova's 1987 silkscreen print, There Is No Death for the Songs, is featured in the exhibition, which draws from MoMA's collection to explore how women both shaped and enhanced design in the 20th century. The installation celebrates the diversity and energy of these artists in their approach to the modern world.
Lukova, whose work has been featured in solo exhibitions worldwide and in permanent collections at the MoMA, the Library of Congress, and the Bibliotheque Nationale de France, was listed as number one in a Huffington Post article related to the MoMa exhibition titled "15 Women Artists Who Have Left Their Mark on Modern Design."
For more information on MoMA's Designing Modern Women, click here.
Image: Luba Lukova, There Is No Death for the Songs. 1987. Silkscreen, 25 1/2 x 38 inches (64.8 x 96.5 cm). The Museum of Modern Art, New York. Gift of the designer, 1998 (image credit: Museum of Modern Art)