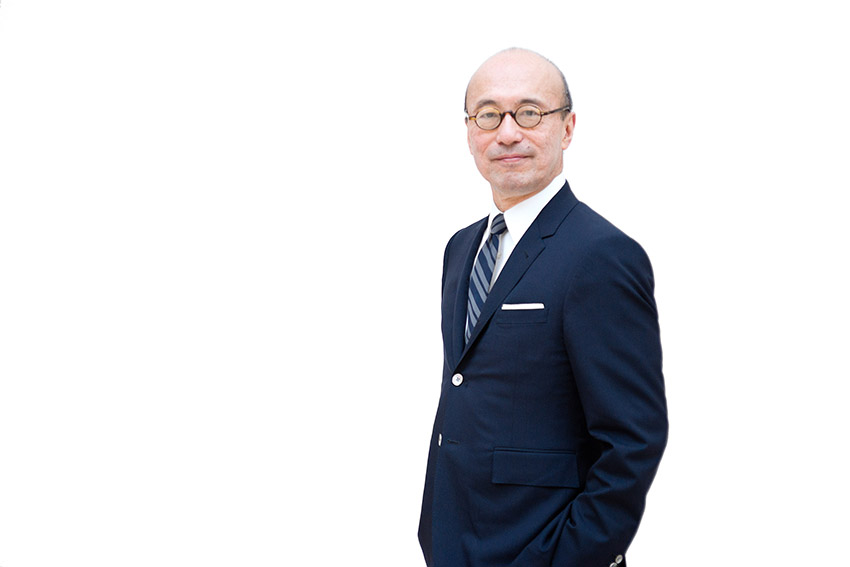 Pratt Institute will honor Harold Koda, curator in charge of The Costume Institute at The Metropolitan Museum of Art, with the Pratt Fashion Award for Lifetime Achievement at the Pratt Institute Fashion Show on May 5, 2016. The 117th runway show will spotlight inventive student designs from graduating seniors. Pratt will recognize Koda for his outstanding fashion curatorship and scholarship, which have helped elevate fashion as an art form. Koda will be presented with the award during the show. Proceeds from the event will benefit scholarship funds and the Department of Fashion.
"We are excited to honor Harold Koda with the 2016 Pratt Fashion Award for Lifetime Achievement, as his exhibitions and scholarship reveal the greater power of fashion to reflect the times, ground the present, and innovate in ways that alter our cultural framework," said Jennifer Minniti, Fashion Department Chair at Pratt Institute. "This year's runway presentation will showcase beautifully executed collections that push and redefine the modern silhouette," she added.
Koda has been curator in charge of The Costume Institute at The Metropolitan Museum of Art since 2000. Highlights from his tenure include the transfer of the Brooklyn Museum's Costume Collection to The Metropolitan Museum of Art in 2009 and the renovation and reopening of The Costume Institute's space as the Anna Wintour Costume Center in 2014. In addition to co-authoring 20 books, he has received special awards from the Council of Fashion Designers of America, the Costume Society of America, and Fashion Group International.
"I am honored to be recognized with this award from Pratt Institute," said Koda. "As a curator, my focus has often been on what has passed, but the students from Pratt, all emerging talents, are part of an exciting and evolving fashion history in the making, a creative future that I look forward to seeing unfold," he noted.
Each year, the Pratt Fashion Show features exemplary work by a select group of graduating Fashion Department seniors, as determined by a panel of industry experts. Under the leadership of Minniti, who joined Pratt in 2011, students are challenged to rethink the boundaries of fashion through a trans-disciplinary education that emphasizes inventive ideas and techniques.
Santander Universities, a division of Santander Bank, N.A., is the platinum sponsor of the Pratt Institute Fashion Show. Santander Universities is a philanthropic arm of the Santander Group that is focused on advancing the needs of society as a whole through higher education.
The runway show will be held at 6 PM on Thursday, May 5 at Spring Studios at 50 Varick Street in Manhattan, New York City. Click here for more information or to purchase tickets.
Image: Harold Koda (photo: Jackie Neale)