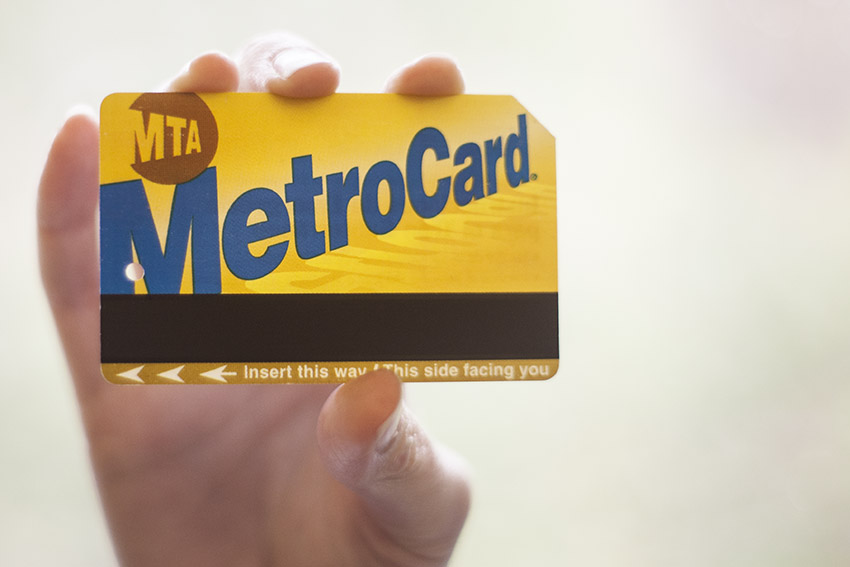 In a recent television interview with PIX11 News, Ben Wellington, visiting assistant professor in the Graduate Center for Planning, discussed how New York commuters can save money by identifying the specific amounts riders can add to their MetroCards to make excess—and often unused—balances nearly vanish.
"It's always bothered me, having the extra fare on your card for a long time," Wellington said. "I was on the machine and started doing the math, trying to see how one could get a round number." On his I Quant NY blog, Wellington describes how the default prices provided by the MTA automatically leave the user with an unusable remainder balance. By manually entering an amount that takes into account the 5% value added by the MTA, commuters can almost eliminate the effectively wasted money left on MetroCards after trips.
Wellington was also interviewed on the Brian Lehrer show, where, in addition to discussing the MetroCard discovery, he discussed other topics including data visualizations of restaurant grades, expensive parking locations, and bicycle traffic and accidents.
Wellington explained how working with data doesn't need to be complicated: "I've been teaching statistics [and urban planners] at Pratt," says Wellington, "and teaching students that they can analyze data with something like Excel, without being a programmer." In addition to using NYC Open Data in his own work, Wellington employs public data in a completely original class at Pratt that connects planning students with current data from the New York City government.
Wellington's MetroCard tips were also picked up by The New York Times' City Room blog and Gawker Media's Gizmodo as well as by Fox5 and the New York Observer. To view Wellington's blog, click here.