In the worldwide crisis of waste, there is a need to rethink what we are casting off into the landfills that could have a second life. Pratt Institute students are exploring how the excess materials and one-use items from food, the textile industry, luxury beauty packaging, and more could be reused rather than discarded. This year's Material Lab Prize recognized three innovative student projects that are proposing new ways to divert waste and in turn inspire change.
Part of the School of Design, the Material Lab is a collaborative research center focused on material literacy through its thousands of material samples. The Material Lab Prize—launched in 2020—encourages Pratt students to examine and question the materials and waste streams of the design industry.
"We're thrilled by the amount of impressive and thoughtful projects we received, and by the excitement the Prize continues to generate," said Jay Lemire, director of the Production Labs at the School of Design. "I think what I enjoyed most this year was seeing the range of proposals together, almost in conversation with one another across disciplines, as they explore questions of material processing, structure, and properties in order to recontextualize waste."
The second annual Material Lab Prize was awarded to Charlotte Böhning and Mary Lempres, both MID '23, for "Strøm," a series of objects considering how food waste could be used in carbon and membrane filtration products. The grand prize was awarded by a jury of designers and design professionals who have practices centered on material research, including architect and designer Gaetano Pesce; Elise McMahon, designer and founder of LikeMindedObjects; design duo Chen Chen and Kai Williams; architect Noah Marciniak of Young Projects; and Christian Larsen, research curator at the Museum of Arts and Design.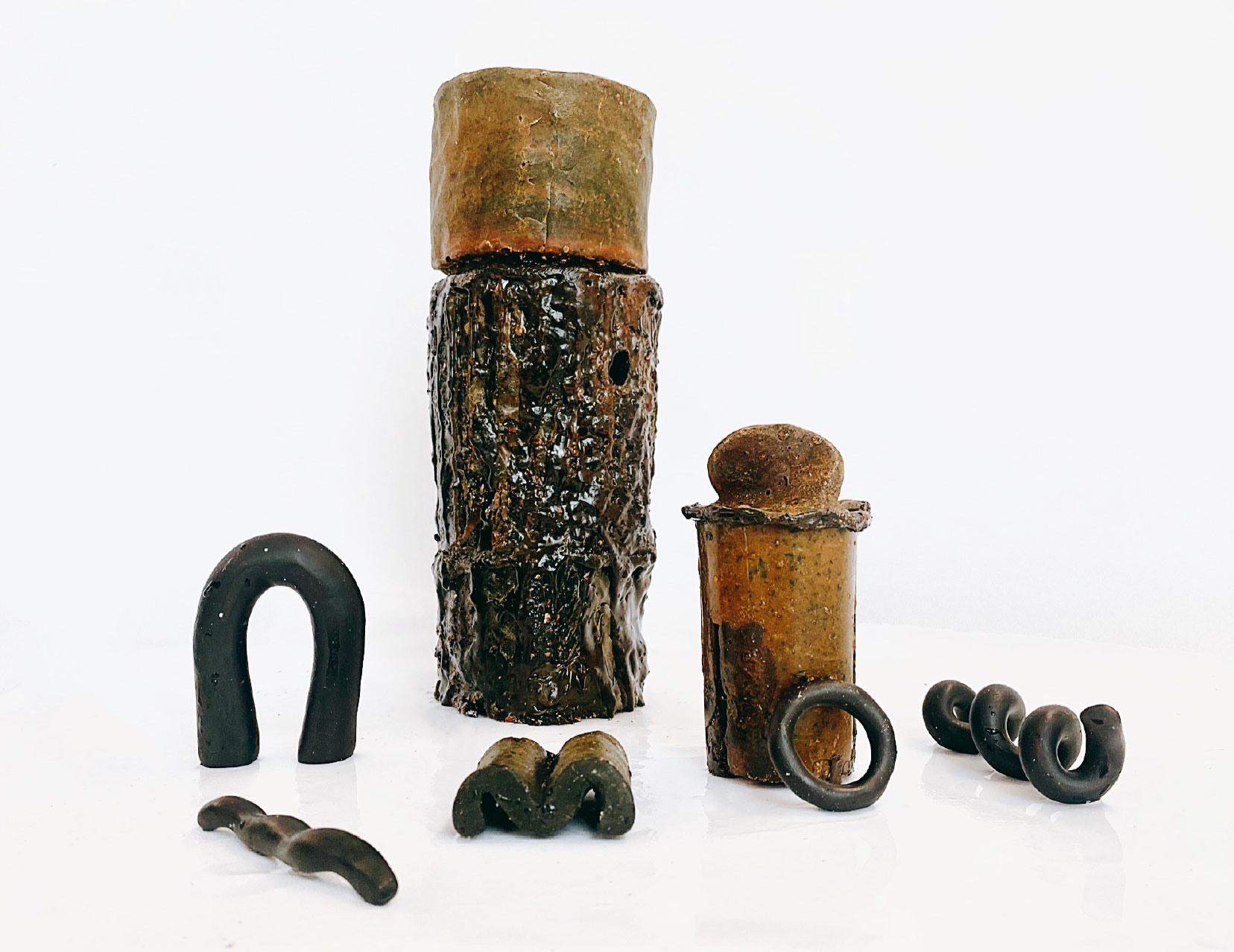 "Strøm" uses several food waste materials—antimicrobial honeybee propolis, natural resins, and magnetized biochar from bone waste—to create a variety of water filtration objects. Each creatively addresses a current need, such as the playfully shaped SHAKE charcoal sticks that are used as a portable water filtration system, SUB which is a substitute for a disposable Brita filter cartridge that will naturally degrade, and SHARE which is an elegantly curved pitcher that filters water through surface-area contact with its material.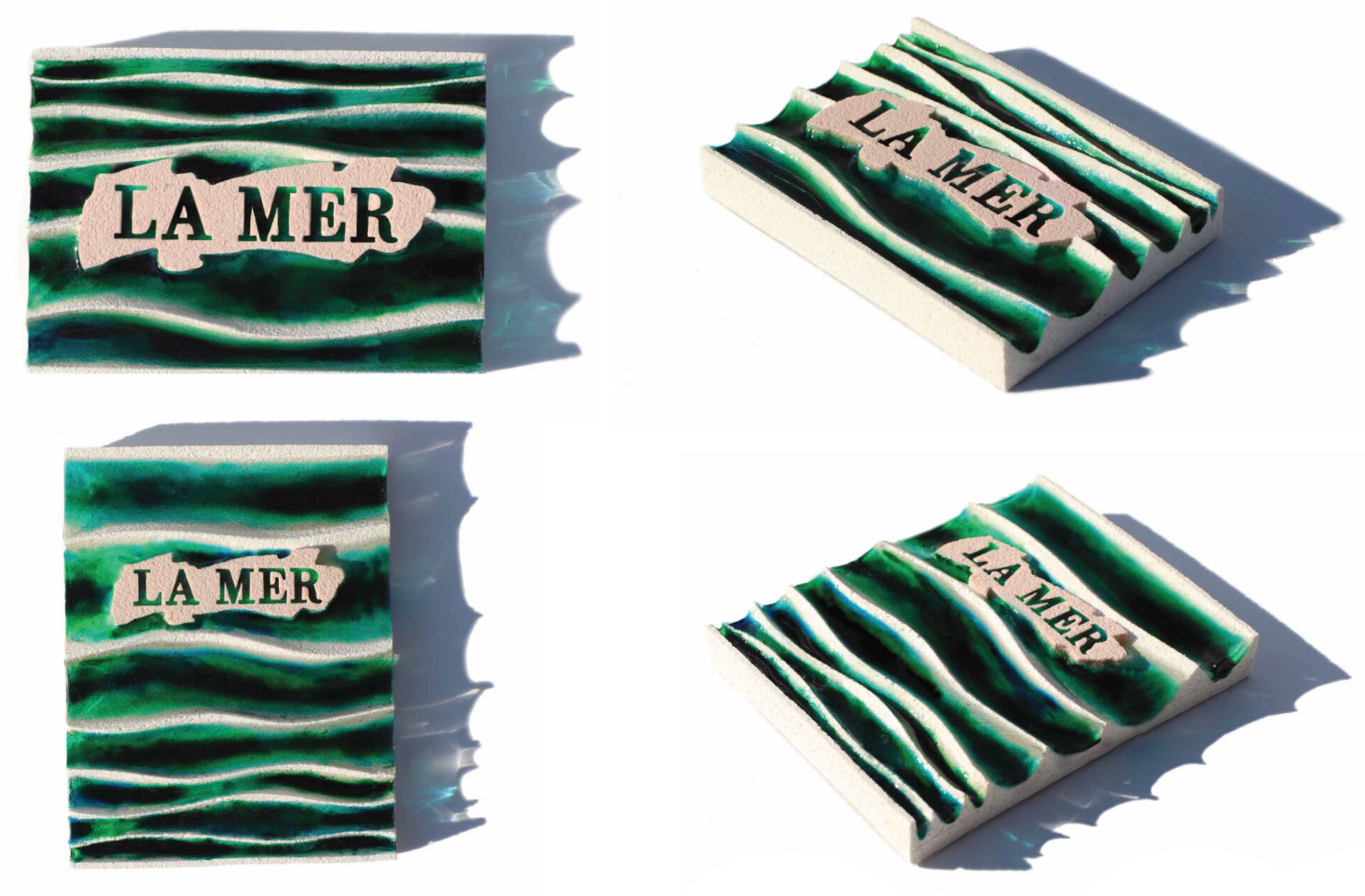 The second prize was awarded to "Transmuting Luxury Packaging for a Sustainable Future" by Silvia Lambarri Mestres, MID '21. Her project involves biomaterials in luxury beauty packaging to address how cosmetic products are a major contributor to the millions of tons of municipal solid waste thrown away each year. Taking skincare and makeup brand La Mer—which does not currently have easily recycled packaging—as a case study, she used biomaterials to create packaging that was sustainable and visually striking with ocean-inspired ripples.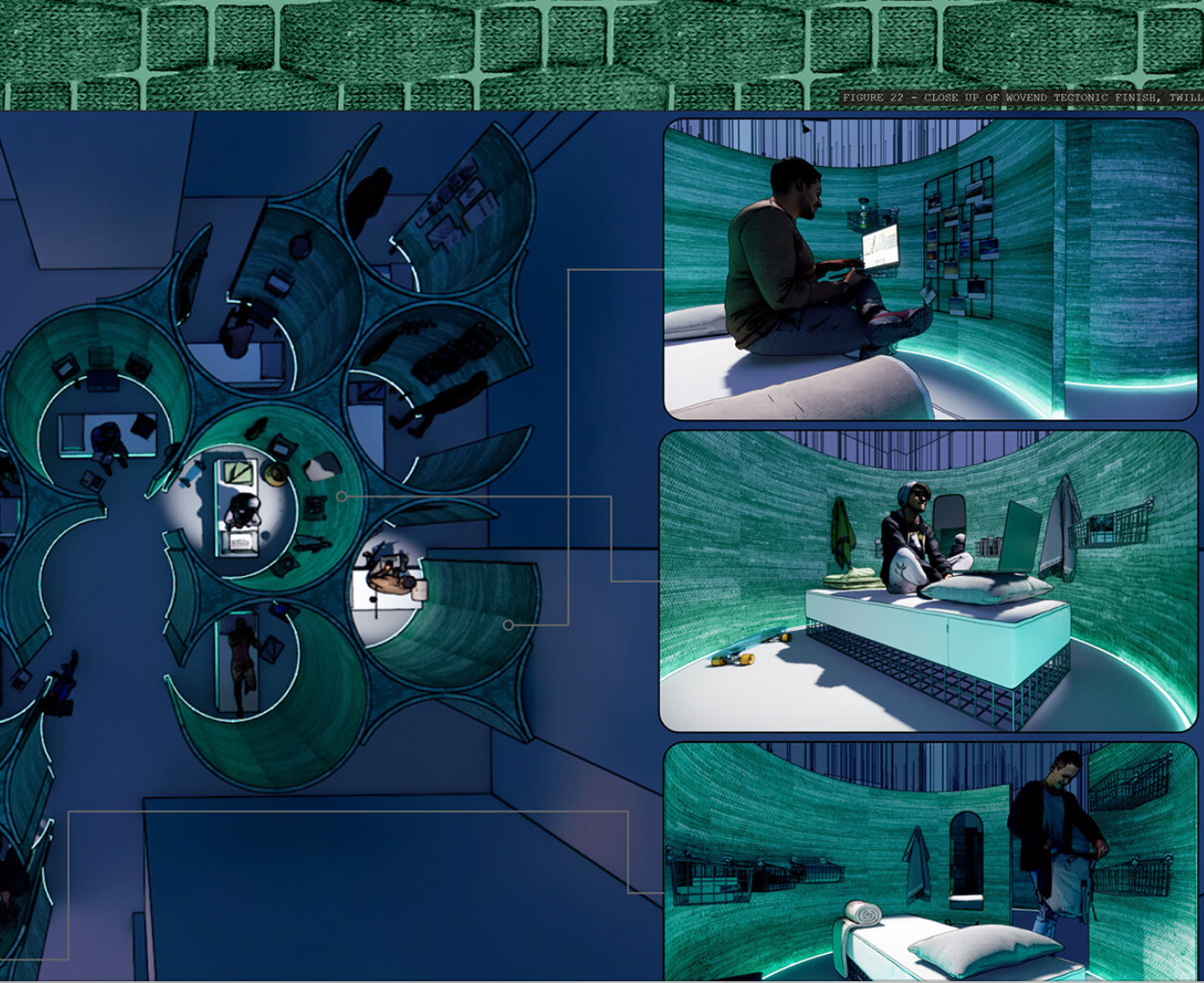 Michelle Lei, MID '21, was awarded the third prize for "WOVEND: Pre-consumer Textile Waste as Woven Deployable Partitions System." The project proposes reusing fashion industry offcuts in modular wall partitions, particularly in vacant retail sites. These spaces could be quickly and temporarily transformed into gathering sites or pop-ups where visitors could learn how to weave and make their own partitions. The tactile walls are a way to engage people with the major waste from textiles—which includes the fashion industry as well as furniture, carpets, and other goods—as well as revive empty storefronts into places of conversation and connection.
All of the submissions to the 2021 Material Lab Prize are available to explore online.