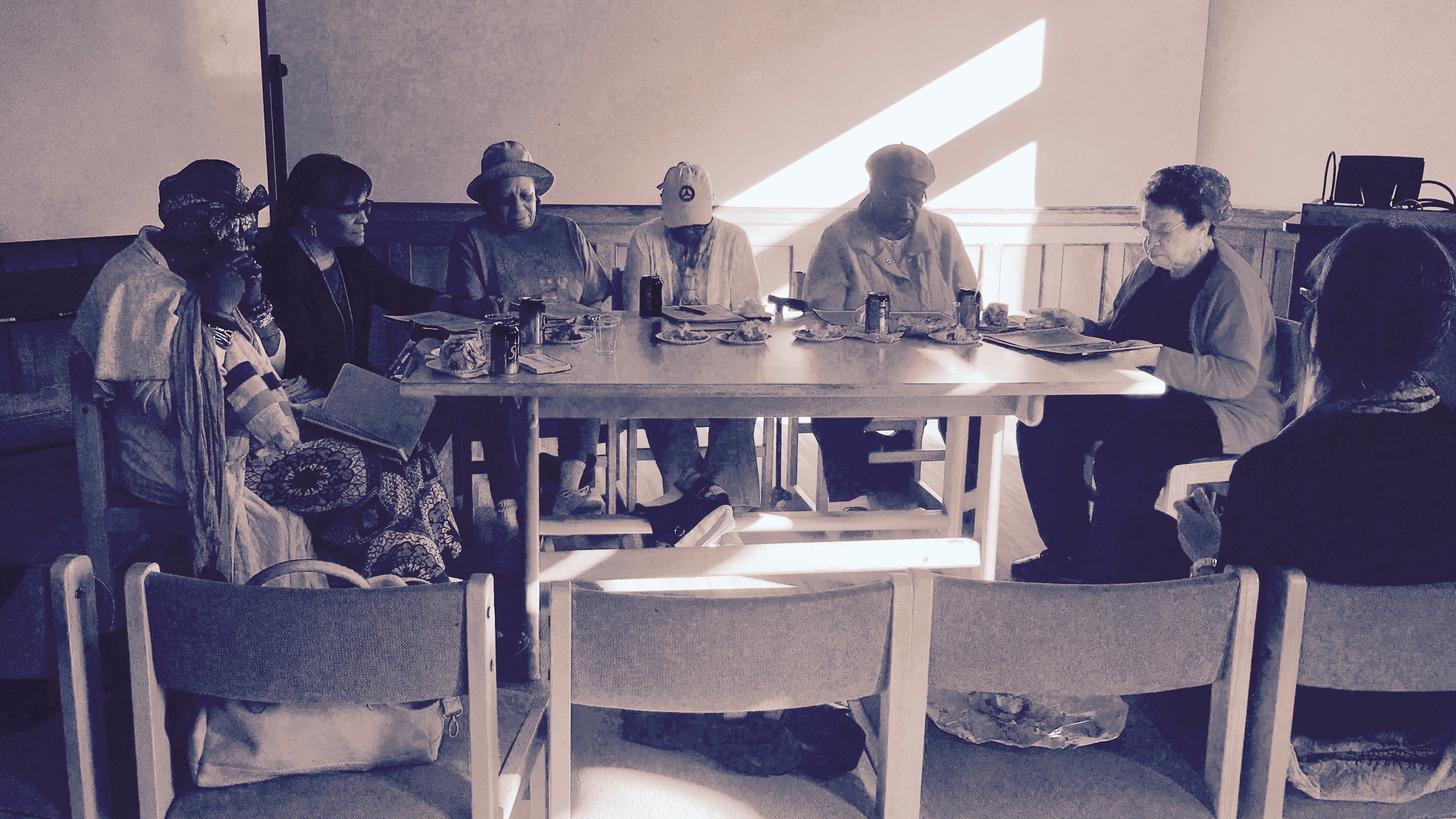 M.F.A. in Writing graduate Maria Baker has compiled and edited We Live Here, a collection of prose and poetry by seniors from the Clinton Hill neighborhood that is home to Pratt Institute's Brooklyn campus. The book grew out of a collaboration between the Pratt Writing M.F.A. program and local business improvement organization Myrtle Avenue Brooklyn Partnership/Age-friendly Myrtle Avenue. As part of the Writing M.F.A.'s fieldwork component, Baker chose to work with Myrtle Avenue Brooklyn Partnership by offering a year-long writing workshop to local seniors and then edited the collection of their work.
We Live Here has been published by The Felt, a journal and press from the graduate writing program at Pratt. The book brings together writing by the core workshop participants—six women, all long-term residents of Clinton Hill, whose poems and stories give a vivid snapshot of the lively history of the area and their younger selves, as well reflections on aging and neighborhood transformation.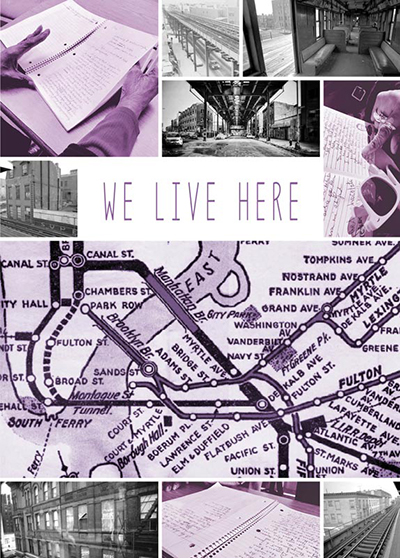 The group met twice a month on Pratt's Brooklyn campus to write together, each time choosing images, sounds, objects, and other prompts as a starting point. Through months of writing together and then reading to each other, the women found many points of connection, as well as differences. Baker, a relative newcomer to Myrtle Avenue and Clinton Hill, gained a deeper understanding of the neighborhood's history, the experiences of its inhabitants—and, through the women's willingness to share their life stories, of the limits of the American promise and the strength and affection it takes to thrive in spite of them.
Pratt's M.F.A. in Writing program is unique in its mission to foster writing practices that are culturally and politically informed. The premise of the program is that writing can be transformative, and outside engagement—in which writing practices extend beyond the page—is central to its vision. To help students realize this aspect of the program, fieldwork residencies—like the one with Myrtle Avenue Brooklyn Partnership—are conducted in collaboration with an outside institution, community, organization, archive, or other domain or group.
We Live Here received the support of a Graduate Student Engagement Fund grant from the Office of the Provost. The publication of the book was celebrated with an event on campus featuring the seniors reading selections of their work from the book.
Photos: Courtesy Maria Baker / The Felt
Updated: November 14, 2018