Jasmine Smith, BFA Photography '23, uses both new and found images from her family archives to create collages that bridge her life in the United States and Guyanese culture. In an ongoing project, she uses song keys from what her grandmother called "Sacred Songs" as well as visual accents of gold to evoke the jewelry given to Guyanese babies that is melted down and reshaped as they grow. Smith was recently named a 2022–23 Gordon Parks Foundation Scholar for this layered work that makes connections with her heritage and family legacies.
The Gordon Parks Foundation Scholarship Program, established in 2009, is a collaboration with over ten leading educational institutions across the country. It is focused on supporting talented students whose work has depth, breadth, and integrity, reflecting the legacy of the late photographer Gordon Parks. At Pratt, this annual award is presented to students in the Photography Department.
Smith shared the significance of being a Gordon Parks Foundation Scholar, what sparked her passion for photography, and how her family history informs her work.
When did you become interested in photography?
I became interested in photography during my sophomore year of high school when I joined the photography club. Back then, I only had an iPhone 5 as a camera. I became so interested in it that for Christmas, my mom bought me my first DSLR.
What does it mean to you to be a Gordon Parks Foundation Scholar?
What inspired me about the legacy of Gordon Parks is his humanitarian work, which touched on many issues in America. For me, being a recipient of the Gordon Parks Foundation scholarship means continuing that legacy in my own way, especially as a Black photographer.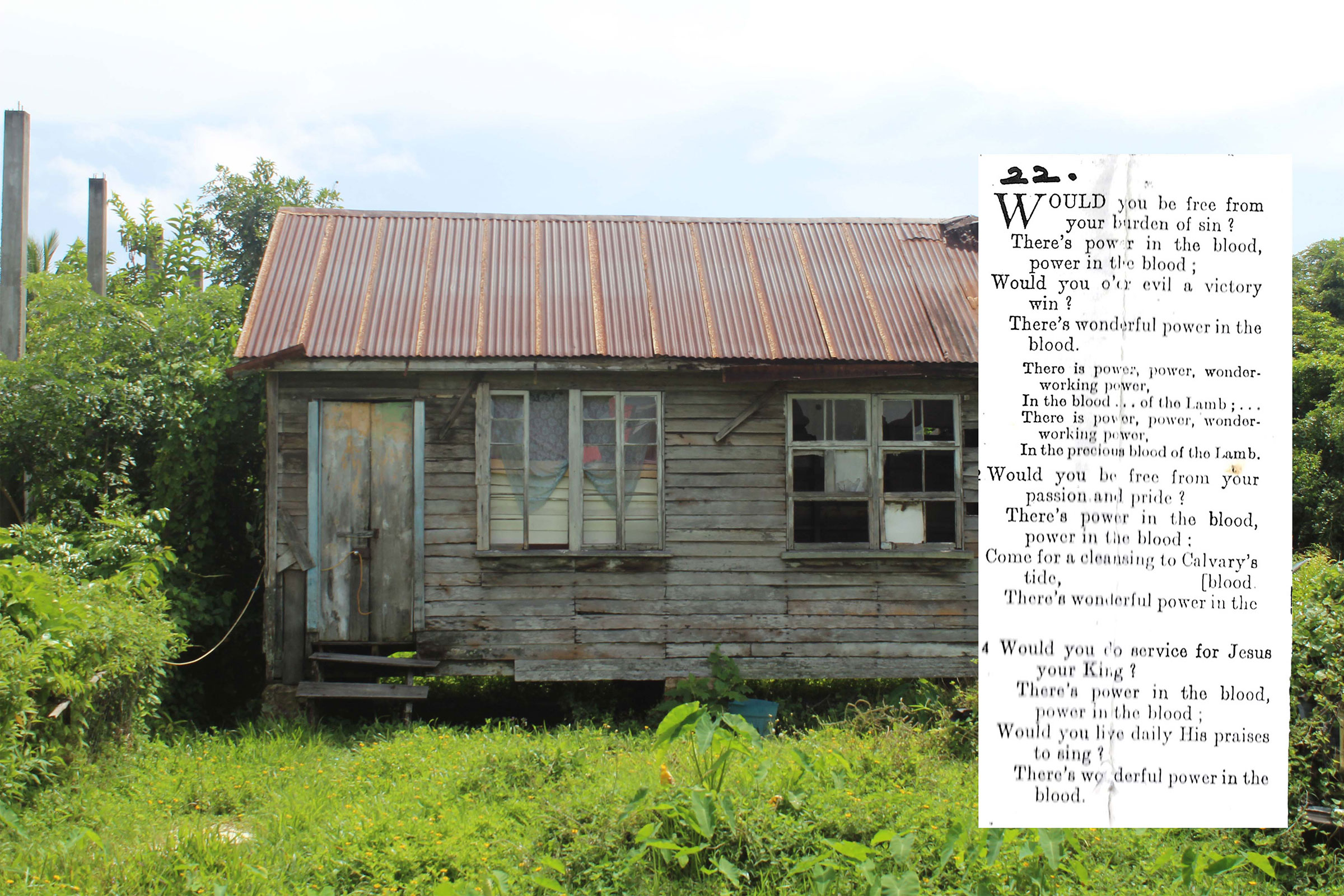 How did you get started using photography and collage as ways to reflect on family history?
It started when I found a box full of old photographs I had never seen before. In the past, taking and keeping photographs wasn't seen as something important, and as a result, they would get lost or destroyed. So coming across these pictures was an exciting experience for me. On top of that, I was grieving the loss of my grandmother, who I was very close with. The song keys included in the work were very important to her and are now important to my family. Combining them with the photographs into a collage allowed me to show their significant roles in my family's heritage.
Are there areas of your work you are hoping to expand on or explore through this scholarship?
I think through this scholarship I would like to expand on gender roles in Guyanese culture. The recent attacks on women's rights in the United States made me think more about the expectations put on young girls and women. It also made me think about my grandmother, who became a wife and mother by the time she was my age. Because there were few work opportunities for women during the 1940s and she had nine children to raise, she depended on her abusive husband for financial security.
Even then, she was considered the matriarch, and even more so when she was able to gain her voice as well as become financially independent. For two generations, our family has been mostly made up of women. I feel like my grandmother's experience and general Guyanese culture have uniquely impacted us. I would love to somehow express that through archival documents that I recently found.