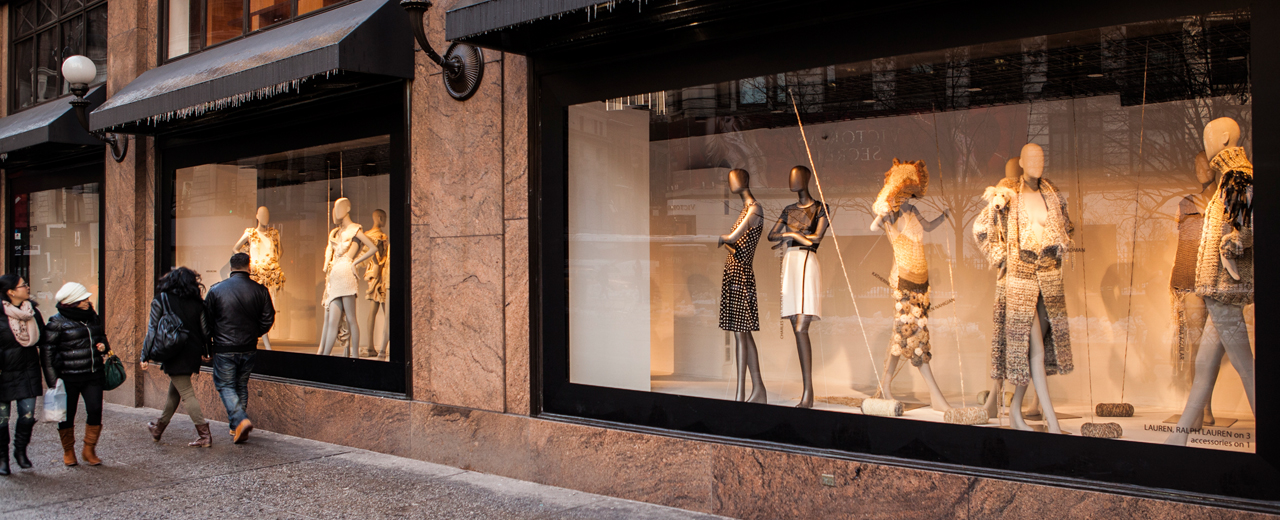 Organic Matter: Woven Artwear by Pratt Fashion, an exhibition dedicated to the unexpected possibilities of knitwear design, was on display in the iconic windows of Macy's Herald Square for a special viewing during New York Fashion Week.
The show was first on view at Ralph Pucci International's Gallery Nine in January, where Macy's window director Paul Olszewski spotted it.
"Retailers in New York put their best foot forward during fashion week and what better a way to do that than to highlight a show like this? The pieces are amazing," he told Women's Wear Daily.
For the original show, Pratt fashion students were challenged to re-think the form, function, and design of knitwear as fine art. Pratt Trustee Ralph Pucci, renowned for his high-end mannequin, lighting, furniture, and sculpture company, partnered with the Institute and worked closely with Fashion Chair Jennifer Minniti and Assistant Professor Susan Cianciolo to select top projects. The students worked exclusively with neutral-colored yarn to complement Ralph Pucci's classic MANNEQUIN collection in matte grey.
"We asked the students to create the unusual, the unexpected—something that could be viewed as either art or something practical. There were very few restrictions," Pucci said to Women's Wear Daily. "We explained we like clean, simple, minimal design . . . the ones we selected were innovative and had the Pucci aesthetic."
More than 90 projects were considered for the Organic Matter exhibition. The works chosen each illustrate a forward-thinking approach to knitwear.
The yarns for the student projects were generously donated by Lion Brand Yarn.
To participate in the conversation, follow Pratt Institute on Twitter (@PrattInstitute), Facebook, and Instagram, using the hashtag #PrattFashion.
Image: Organic Matter knitwear designs shared the spotlight with designer looks in Macy's Herald Square store windows. Image Credit: Peter Tannenbaum.