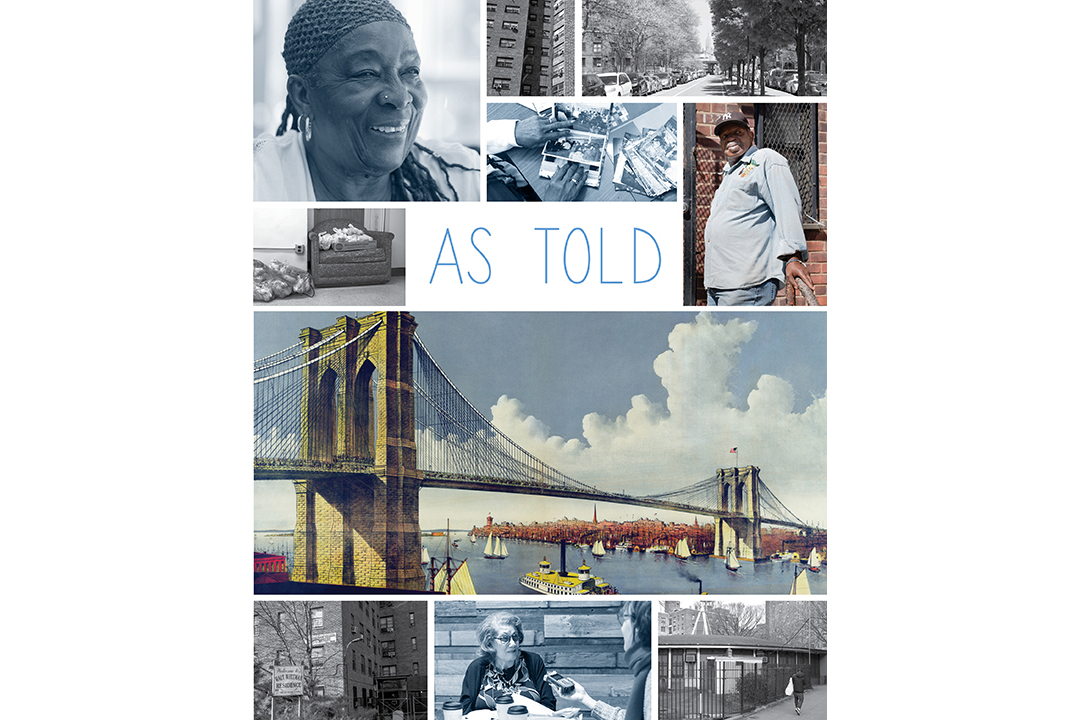 As the current wave of gentrification rapidly transforms the New York City landscape, a team of Pratt faculty, students, and Writing Program alumni have responded with a project that will outlast the dizzying transformations. Maria Baker, MFA Writing '17; Luke Degnan, MFA Writing '16; Aarushi Agni, MFA Writing '19; and Samuel Herrera, BFA Photography '20, set out to record real stories about life before gentrification in Clinton Hill and Fort Greene, two neighborhoods surrounding Pratt's Brooklyn campus. What emerged was As Told, a yearlong oral histories project that captures the character and tenacity of some of Pratt's long-lived neighbors. The newly published book As Told: Brooklyn Histories is the culmination of their efforts, sharing a rich and layered past with the neighborhoods' new, transient, and future residents.
The book features eight storytellers who were interviewed between fall 2018 and spring 2019. Their personal accounts of living near Pratt reveal the history of the neighborhood and its many changes. Excerpts from As Told were read at the book launch in the Library's Alumni Reading Room on November 7. In a reflection titled "Moving from the South," Isabella Lee recalls the steel beams of the old Myrtle Avenue Elevated Line (the El) that towered over the corner of Myrtle Avenue and North Portland Avenue in 1973, the year she and her husband moved into the neighborhood. In "I Knew All of This Was Coming," Edna H. Grant remembers reading about the imminent changes 37 years ago in a city planning book at the bookbinding company where she worked.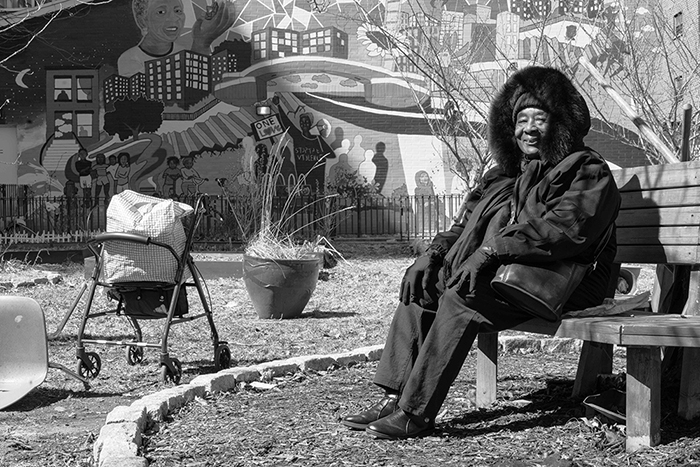 As Told builds on a writing project that Baker started in 2017 as part of the MFA in Writing's fieldwork component, for which she chose to focus on building community with and for senior citizens through a yearlong writing project. Published in 2017, the book We Live Here is a compilation of notes, poetry, and short stories written by six Pratt-area senior citizen women who participated in the workshop. For those who were unable to participate in the writing project, due to physical or other limitations, As Told was a way to add their stories to the collection that now serves as a legacy archive for the contributors, their families, and the Pratt community.
As Told was published by The Felt, Pratt MFA in Writing's journal of poetry and prose. The Myrtle Avenue Brooklyn Partnership was the community partner. It was funded by a Taconic Fellowship from the Pratt Center for Community Development, a Humanities New York Action Grant, and a Pratt Research Seed Grant.
The online version of As Told appears with audio snippets at astold.org.