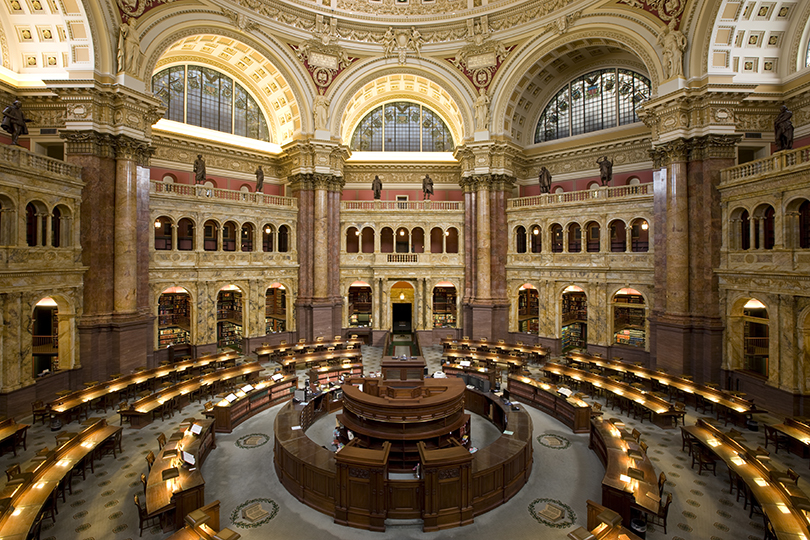 Following a nationwide call, the Library of Congress has announced that Pratt Institute, in collaboration with the Moving Image Archiving and Preservation Program (MIAP) at NYU Tisch School of the Arts, will oversee the Library's Digital Preservation Outreach and Education Program (DPOE). The program advances the practice of digital preservation by fostering collaborative professional development opportunities that empower individuals with hands-on experience in the field and provides institutions with a stream of fresh digital talent.
"We're excited to pass the baton on this pioneering educational program to these great institutions that are so well positioned to carry it forward," said Kimberly Powell, Chief of Internship and Fellowship Programs at the Library of Congress, "We are confident that the program will thrive under their stewardship."
Under its new leadership, DPOE will continue to enhance understanding of digital preservation by providing training opportunities in the long-term management and dissemination of cultural heritage materials in digital formats.
Documents, photographs, and all forms of audiovisual media—whether scanned from an analog source or "born digital" at the point of creation—have a limited life cycle as digital files in their original setting. Practitioners of digital preservation learn to migrate and manage digital content over time to ensure its ongoing quality and accessibility, even in the face of technological change such as software updates and hardware obsolescence, or disruptive events like natural disasters.
"We are thrilled to be selected by the Library of Congress to lead the Digital Preservation Outreach and Education program," said Pratt's Associate Provost for Research and Strategic Partnerships, Dr. Allison Druin, who has 20 years of digital preservation expertise. "Pratt is a player on the national stage, supporting cultural heritage professionals in learning about and leading digital preservation."
Together, Pratt and NYU MIAP will seek funding to continue the important work of developing and supporting the DPOE program into the future. This partnership plans to expand how digital preservationists are educated, manage the ongoing responsibilities of this initiative, enhance the outreach efforts, and broaden the training curriculum. Pratt and NYU MIAP also plan to strengthen and promote existing networks of digital preservation education opportunities for current and emerging cultural heritage professionals. Learn more about the project.
"We are excited to collaborate with Pratt on expanding the impact of education and training in this area through the next iteration of DPOE. Digital Preservation is a cornerstone of the NYU MIAP curriculum," said Dr. Juana Suárez, NYU MIAP Director and Associate Arts Professor in the Department of Cinema Studies.
DPOE was established in 2010 by the Library of Congress as a part of the National Digital Information and Infrastructure and Preservation Program. The program's teach-a-person-to-fish model is designed so that participants return to their home institutions capable of training others, and increasing organizational capacity at their home institutions and beyond. The program has benefited a wide range of working professionals at universities, government and nonprofit organizations, commercial businesses, and professional associations committed to the long-term preservation of digital information.
Image: Library of Congress