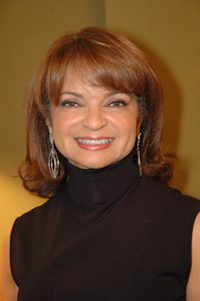 Pratt Institute's Board of Trustees has named Kathryn Cassell Chenault as its newest member. Chenault's appointment was effective December 13, 2012.
Chenault received an honorary degree from Pratt Institute in 2012, served as a host at the 2008 Black Alumni of Pratt (BAP) Creative Spirit Awards, and was also an honoree at the 2006 BAP "Celebration of the Creative Spirit" benefit dinner. Chenault is dedicated to supporting educational institutions, the arts, and expanding opportunities for young people. As a former practicing attorney, she was an associate attorney at law firms in New York and Boston before serving as vice president of corporations and foundations for the United Negro College Fund.

Chenault has served on multiple boards including those of the NYU School of Law, Tufts University, Alvin Ailey American Dance Theater, Hospital for Special Surgery, Municipal Arts Society, and the Studio Museum of Harlem, where she has also served as gala co-chair. She has also been active with the Harlem Children's Zone, the Abyssinian Development Corporation, and the International Council of The Museum of Modern Art.

Chenault received a B.A. from Tufts University and a J.D. from the NYU School of Law. She is married to Ken Chenault, who has served as CEO of American Express Company since 2001.
New Pratt Board of Trustees Member Kathryn C. Chenault. Image courtesy of Claus Eggers.
MEDIA CONTACT:
Amy Aronoff at 718-636-3554 or aarono29@pratt.edu