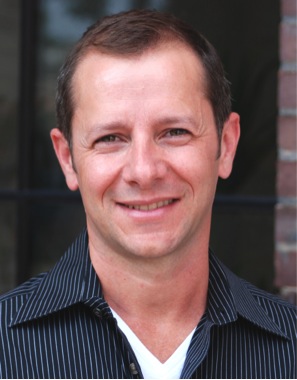 Jorge Oliver, an independent filmmaker, actor, and professor, has been named chair of the Film/Video Department.
Oliver is currently an associate professor and former chair of the Department of Electronic and Photographic Media at Webster University in Missouri. Oliver will oversee Pratt's Film/Video department as it opens its new headquarters in 550 Myrtle Avenue. The department's home base will include greatly updated facilities including two sound stages, a sound-mixing facility, and a screening room with 100 seats.
"The Film/Video Department looks forward to working with Jorge Oliver, whose expertise, history of leadership, and embrace of diverse perspectives, will contribute greatly to our expanding program," said Jacki Ochs, acting chair of the Film/Video Department.
As a professor, Oliver has instructed his students in film production, film scholarship, photography, screenwriting, and acting for camera.
"I am very excited to join Pratt at such a pivotal time in its history," said Oliver. "I look forward to working together with the faculty and staff of the Film/Video department as we move into our state of the art facility on Myrtle Avenue. The move will help the department get the visibility and recognition it deserves."
Oliver's work as a filmmaker includes the 2013 feature length documentary Free to Love (Libres Para Amar), which spotlights a grassroots initiative to prevent the addition of a discriminatory amendment to the Puerto Rican constitution.
Oliver has also produced and directed the short documentaries Pride in Puerto Rico (1999), about the Eighth Gay, Lesbian, Transsexual, and Transgender pride parade in Puerto Rico, and Diaspora (1997), about the migration of Puerto Rican actors to the United States. He also has extensive experience acting in film and theater and served as a member of the Board of Directors of the University Film and Video Association, an international organization of filmmakers, scholars, and educators.
Oliver holds an M.A. in Media Studies from The New School and an M.F.A. in Cinema from San Francisco State University.