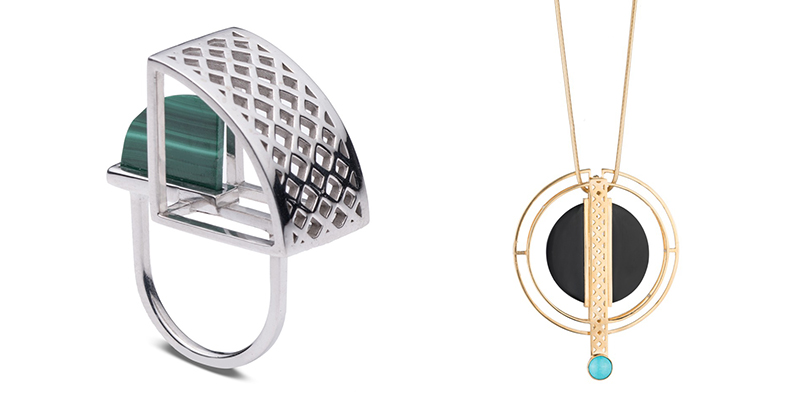 Lillian Ismail (B.F.A. Jewelry '17) was selected to represent Pratt Institute in the second annual "Kickstarter" program at JCK Las Vegas 2017, the jewelry industry's premier annual trade show, from June 5-8. JCK Las Vegas draws more than 30,000 jewelry professionals, designers, and vendors for networking and educational events and programs.
The Kickstarter program is led by a design advisory board of retailers and industry influencers who selected four student designers from participating colleges and universities based on the strength of their designs and predicted viability in the current marketplace. As a participant in the JCK Kickstarter program, Ismail displayed her designs in a complimentary exhibition space at JCK's Design Center and received mentorship from industry professionals. Her designs have also been included in a special look book of works, which was available to over 6,000 storefronts attending the show.
Ismail was also named the winner of the 2017 JCK Design Center – Kickstarter Editor's Choice Award. The JCK Design Center Editor's Choice Award honors JCK Design Center designers who break the boundaries of innovation and originality, while combining new trends and classic ideas. Ismail was presented with her award during an Evening of Design on June 3 at JCK Las Vegas.
Learn more about the 2017 JCK Design Center Editor's Choice Awards and judges. Read more about JCK Las Vegas.
Images: Selected images of senior thesis work by Lillian Ismail (B.F.A. Jewelry '17)
(Revised July 12, 2017)