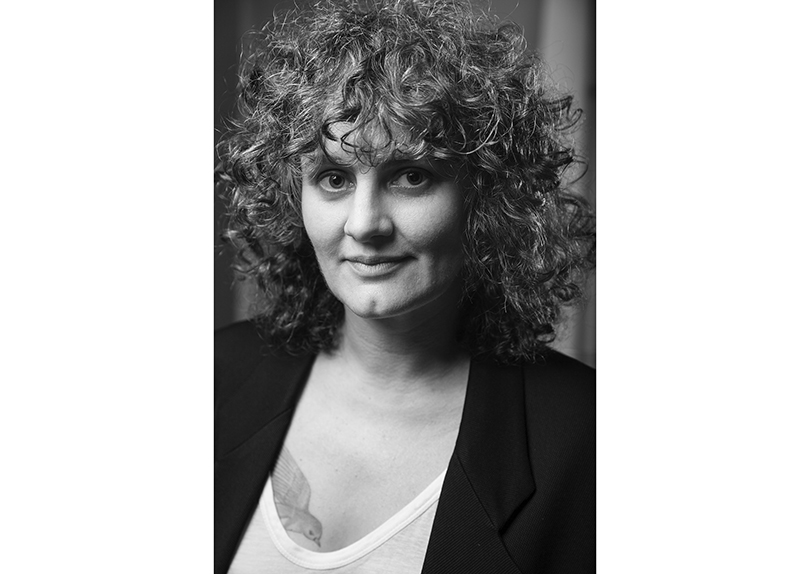 Design educator and graphic designer Jessica Wexler has been selected as chair of the Undergraduate Communications Design Department within the School of Design. She assumed the role on August 1, 2017.
Wexler has a breadth of experience both as an educator and professional practitioner. She most recently served as an Assistant Professor and the Coordinator of the Graphic Design Department in the School of Art and Design at Purchase College, State University of New York (SUNY). Her perspective on design education is informed by a decade of teaching, designing curricula and coordinating faculty within diverse public, private and for-profit institutions.
Based in New York City, Wexler established the collaborative studio, Workshop Project, in 2013 as a space devoted to reimagining design pedagogy as a form of professional practice. From 2006–2013 she maintained an independent design partnership, Greenblatt-Wexler, focused on print and screen-based projects for arts-related and cultural institutions.
"We are very pleased to welcome Jessica Wexler to Pratt," said Anita Cooney, dean of the School of Design. "Her extensive experience in design practice and communications design pedagogy will be invaluable in working with faculty to prepare students to succeed in the rapidly changing landscape for professionals in all areas of communications design. Her arrival coincides with the relocation of the graduate communications design program to the Brooklyn campus and affords Jessica and graduate chair, Santiago Piedrafita, the opportunity for a rich collaboration between the two departments."
As chair of Undergraduate Communications Design, Wexler will lead a department that includes approximately 553 students and 103 faculty.
"Communications Design is an area that has experienced tremendous change over the last few years," said Wexler. "I am honored to join Pratt Institute at this exciting time and help continue its path as a leader in design education."
Wexler's work has been exhibited at White Columns and the Museum of Modern Art (MoMA), and is in the Rare Books and Manuscripts Library at the Butler Library at Columbia University and the AIGA Graphic Design Archives at the Denver Art Museum. Greenblatt-Wexler was featured in Guide to Graphic Design by Scott Santoro and GDNYC (Graphic Design New York City)'s Super Models. Her list of clients and collaborators include 601 Artspace, Carroll and Sons Art Gallery, Columbia School of the Arts, Dot Dash 3, Gradient Architecture, Wayne Koestenbaum, Logo TV, MTV, and Otis College of Art and Design.
She holds an M.F.A. in Graphic Design from California Institute of the Arts, an A.A.S. in Graphic Design from Parsons School of Design, and a B.A. in Religion from Haverford College.
Photo: Puja Chodha