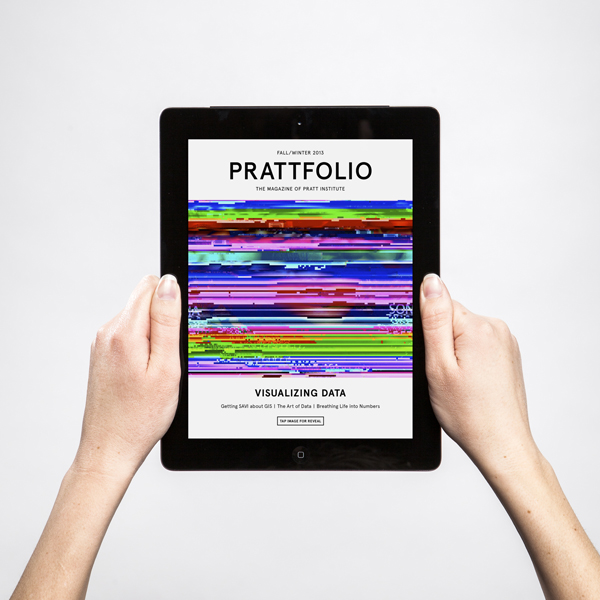 Now there is a way to gain on-the-go access to Pratt's biannual alumni magazine, Prattfolio—the new iPad app that is available for free download on iTunes.
Released on January 10, the new Prattfolio app includes all of the content contained in Prattfolio's print and online editions. It also offers additional material and interactive features, from animated titles to slideshows to embedded video. The result is an enhanced experience that brings Prattfolio to life in a whole new way.
Pratt's award-winning Creative Services team, which designs the print and online editions of Prattfolio, received special training from Adobe and Apple to create the app. The design and development process took several months to complete.
Developing the app gave the designers an opportunity to expand their digital skills and to be inspired by the potential of interactive technology.
"It's exciting to think on a more interactive level about how users can explore animation and video, and engage with the content," said Josh Graver, creative director, Office of Communications and Marketing.
With the arrival of the iPad version, Prattfolio is now available in three formats: print, online, and the app.