The shortcomings of medical care and potential improvements for health services are the challenges investigated by Pratt Institute students in the medical prototypes class led by Jeffrey Kapec, adjunct professor of industrial design. Each student considers a product in health or medicine that could be improved or does not even exist. These projects have included yoga blocks for people with scoliosis, a shared scooter to improve mobility for seniors, and a toothbrush for people with oral aversions that can be used as part of occupational therapy. The process encourages students to use their design skills to make tangible improvements in people's lives.
Each student builds a prototype for a medical device by hand as well as by computer. "The computer is a very powerful tool," Kapec explained. "However, in design exploration, it's important to understand how to make stuff by hand. That process is something that I want them to really get into their soul." With the Tanaka Kapec Design Group, Kapec has worked on everything from surgical instruments to pharmaceutical packaging and brings that expertise into his classroom.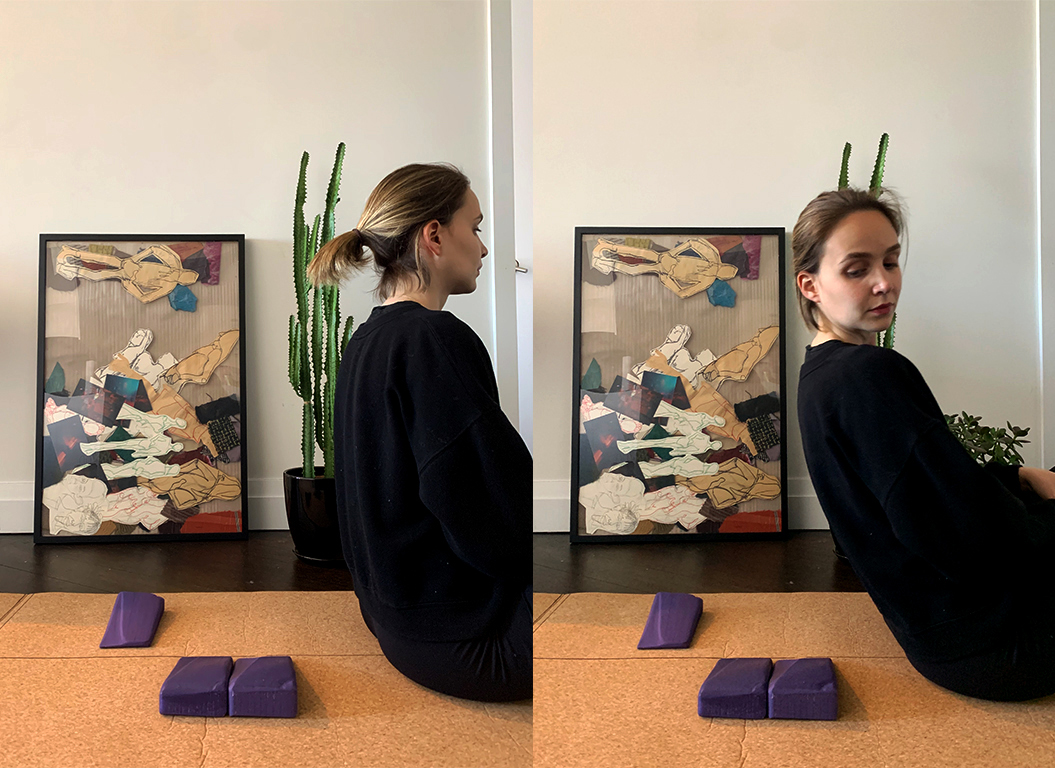 Selin Miskavi, BID '22, designed Rota, a set of adjustable yoga blocks and a mat. "Throughout my childhood yoga really helped with my scoliosis," Miskavi said. But despite research showing how some yoga poses have potential effectiveness in alleviating the spinal condition, the companies making yoga accessories rarely consider, as Miskavi put it, "that not everyone's spine is the same." So she worked with her childhood yoga therapist to design one herself.
"During my research, I was seeing many people using pillows, folded blankets, pregnancy wedges, and other objects to counteract their scoliosis by realigning their body, since yoga blocks are typically very rigid they were uncomfortable and painful," Miskavi said. The soft shapes of Rota allow users to gradually realign their bodies into beneficial poses that can relieve pain.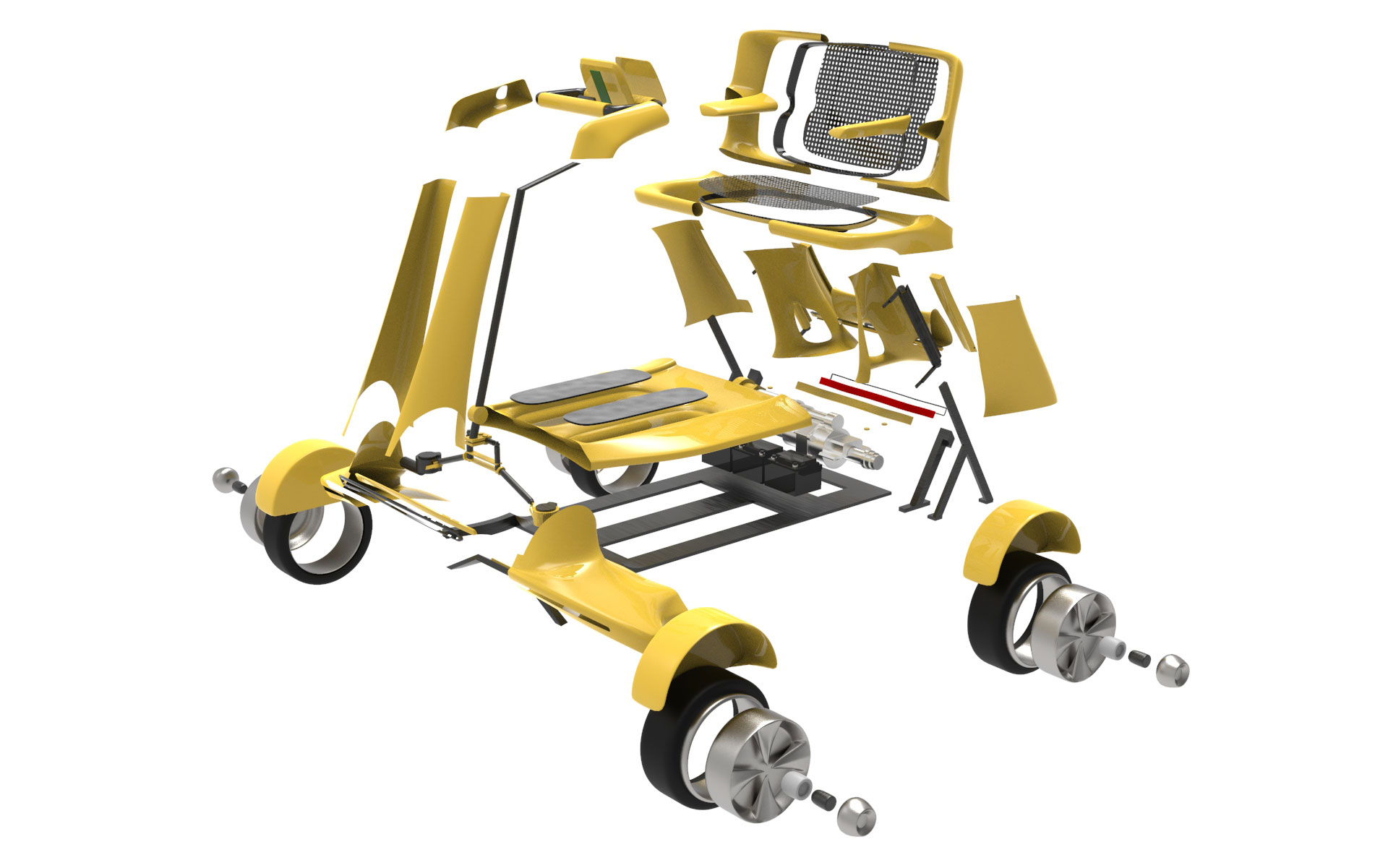 Enabling movement was also a goal for Thomas Chen, BID '21, who designed a public shared scooter intended for seniors or people with mobility impairment issues. The program would operate like a bike-sharing service, with centrally located docks in retirement communities, senior care facilities, parks, and grocery stores. As Chen explained, the scooter "allows users to overcome their mobility barriers through renting a scooter affordably."
Chen already has plans to continue refining his prototype when he starts graduate school at the University of California, Berkeley, adding that "outdoor mobility is important for everyone."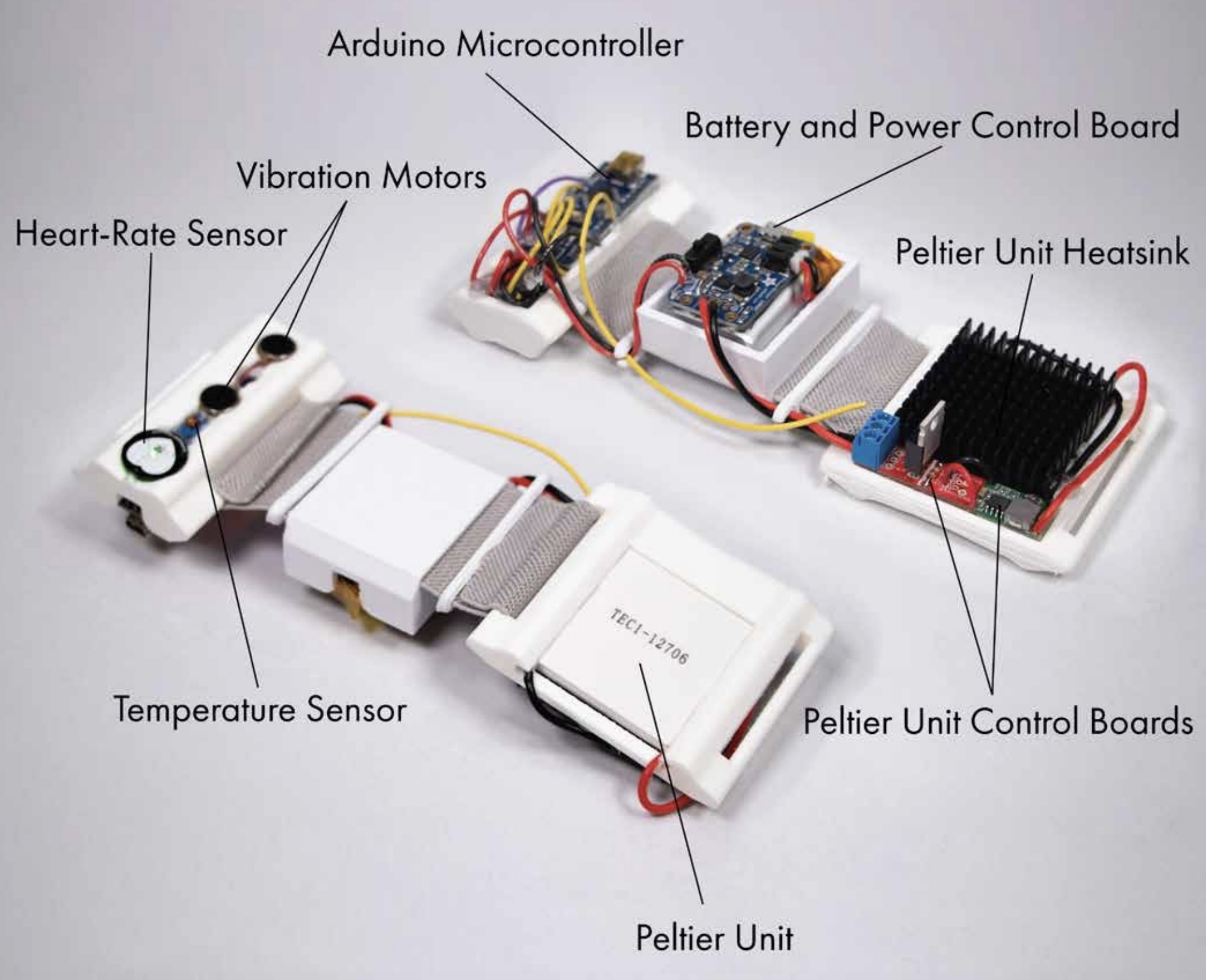 Seamus Gilmore, BID '21, was inspired by the need for better daily support for people with generalized anxiety disorder. "A lot of the anxiety treatments out there right now rely on therapy, but there aren't a lot of physiological things you can do to counter anxiety," Gilmore said. He decided to make a prototype for a wearable device, like "a smartwatch that wasn't going to take up a whole lot of room, and wasn't going to have you thinking about it all day."
The device, called AutoStim, tracks the pulse, heart rate, and breathing of the wearer, and alerts them when these metrics are too low or high. "It would be like the device was telling you, 'Hey, we noticed that your pulse is elevating, you're getting hot,'" he explained. It would then send you prompts to take action. It also includes active vibration and cooling stimuli for the inner wrist that can be automatically initiated by the heart rate and skin temperature monitoring features. "The goal of the project was to create a system that not only notices when you're getting stressed, but also steps in and tries to help the user de-escalate their anxiety symptoms," Gilmore said.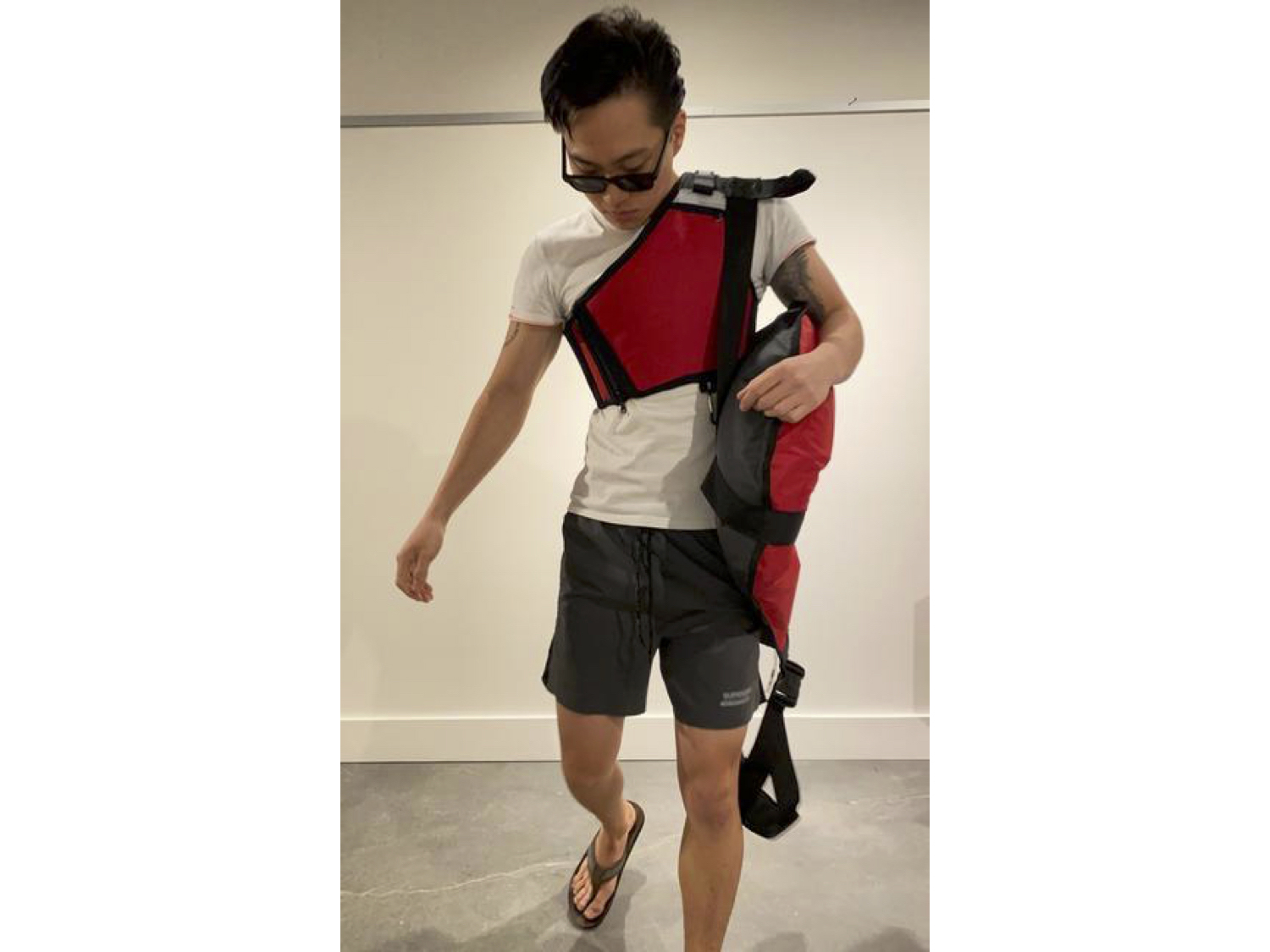 For Andrew Lee, BID '21, the design inspiration was his training as a lifeguard and his instinct that there was a way to improve how beachfront lifeguards rescue people in open water. Specifically, he wanted to create a device that would give lifeguards more freedom, flexibility, and the ability to use all of their limbs while rescuing swimmers.
His project consists of two sections, a harness for the lifeguard, and an inflatable flotation device for the person in danger. "The lifeguard wears the vest that clips on the tethered flotation device while en route to rescue," Lee said. "They can then buckle the flotation device around the neck and chest of the immobile or unconscious swimmer and swim back to shore for immediate medical attention." This leaves the lifeguard's hands and legs free to swim, getting the victim to help faster.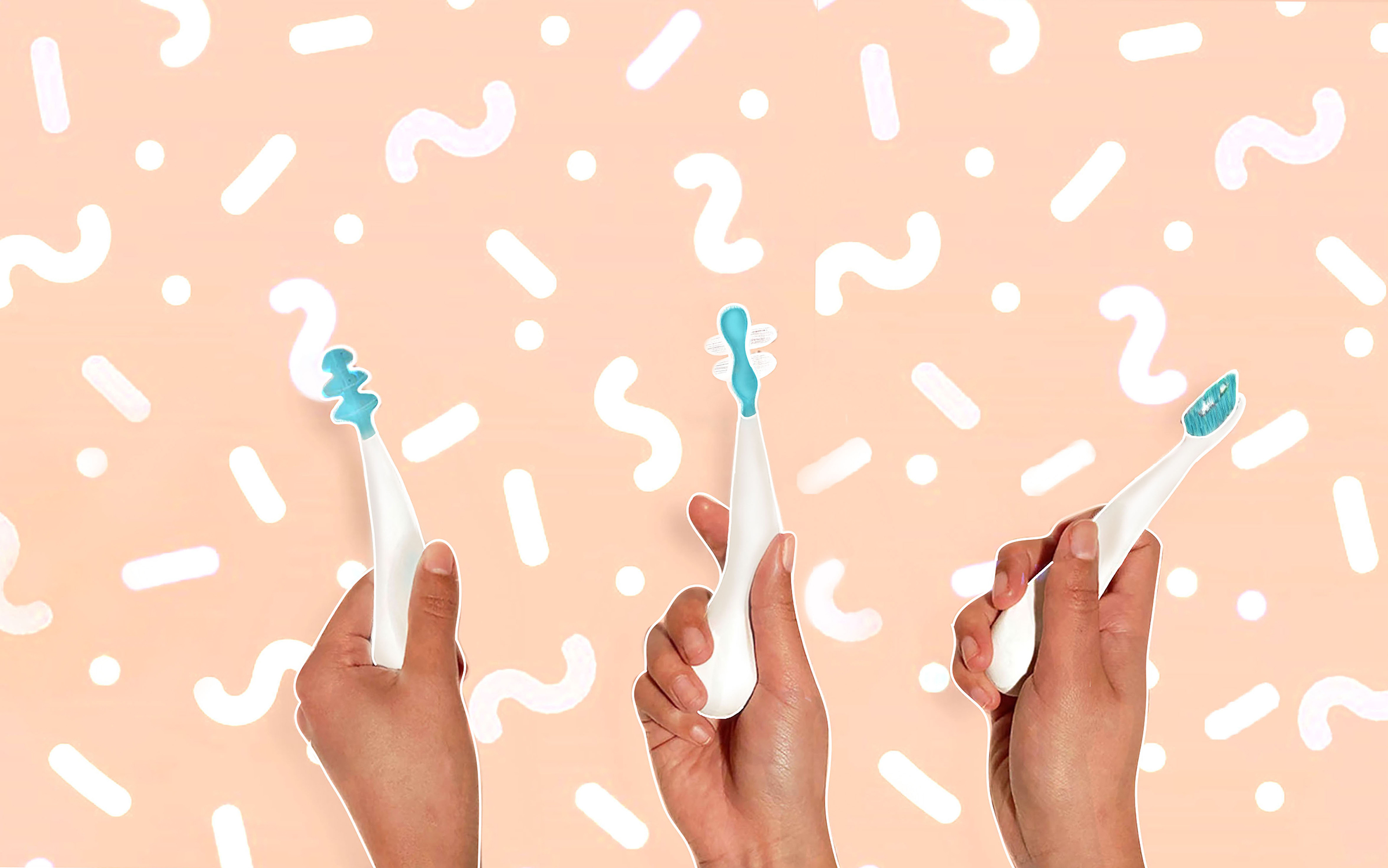 Two students tackled revamping the toothbrush. Anjani Alayo Santos, BID '21, was inspired by a podcast on occupational therapy tools for visually impaired children to create what became Hoto, a toothbrush for kids who have oral aversions so aren't brushing their teeth. "The final product," she said, "is a toothbrush with interchangeable heads that will be changed depending on the level of comfort of the patient."
She added that an especially valuable part of the class was connecting with specialists for their insights. "One key thing I discovered while talking to an occupational therapist was that the familiarity developed between the user and the product was something that required a lot of effort from the user, so introducing a completely different object made the process of establishing a routine more difficult," she explained, resulting in Hoto's design that has a traditional handle but with a different head.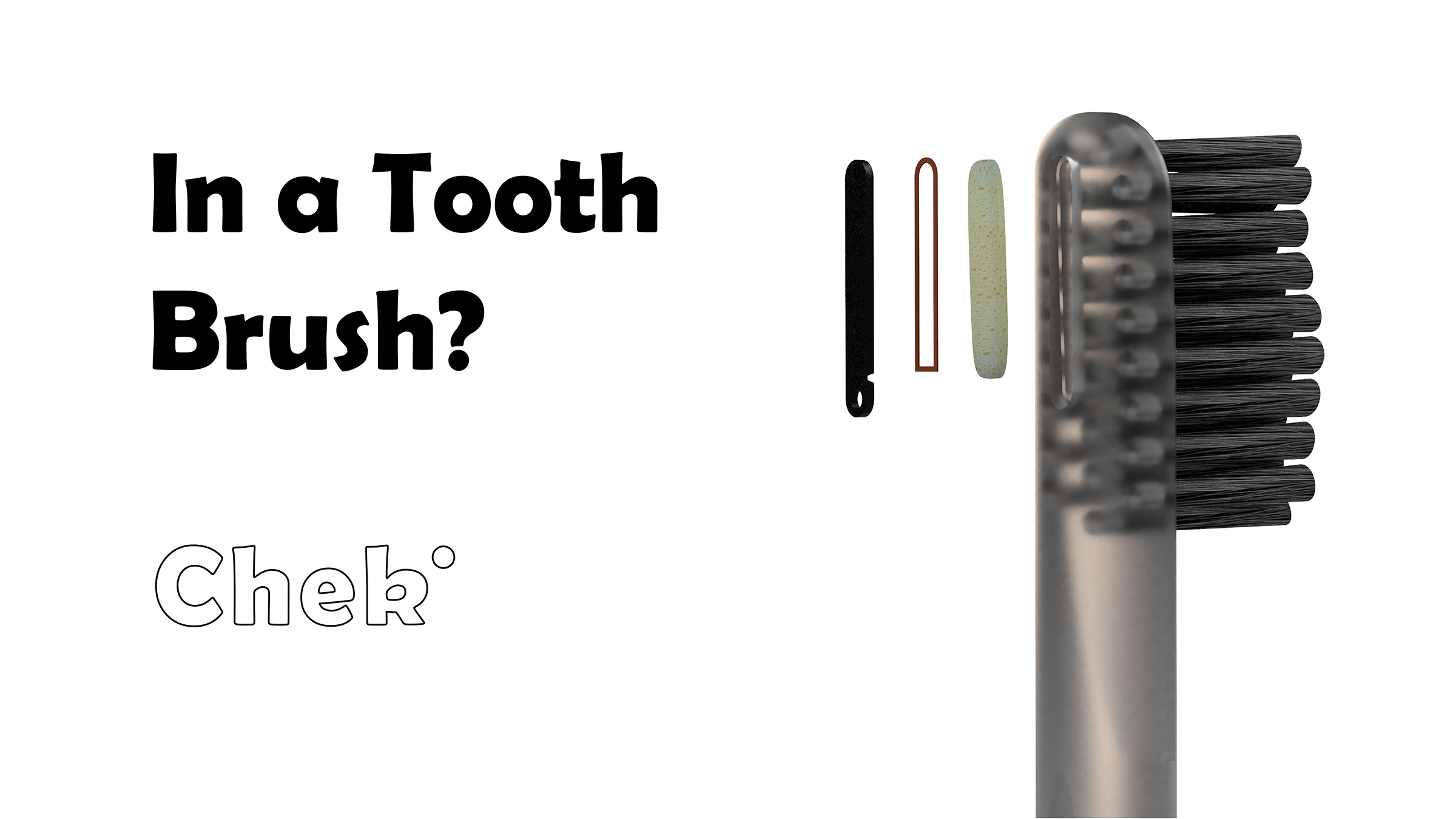 Hector Brignone, MID '22, meanwhile, designed Chek, which he explained "is a subscription toothbrush and service that provides its users with an in-depth analysis of their oral and physical well-being through a familiar tool. Chek combines the healthy habit of replacing your toothbrush every three months with salivary diagnostics, bringing preventative care into the homes of all."
Brignone was particularly appreciative of how students worked together with Kapec in the studio to give each other feedback and refine their designs, much as they would in a professional setting. "Critiques became design team meetings where we all worked together to point each other's projects in the right direction," Brignone said. "It was an eclectic design studio of grads and undergrads with projects all across the field of medicine."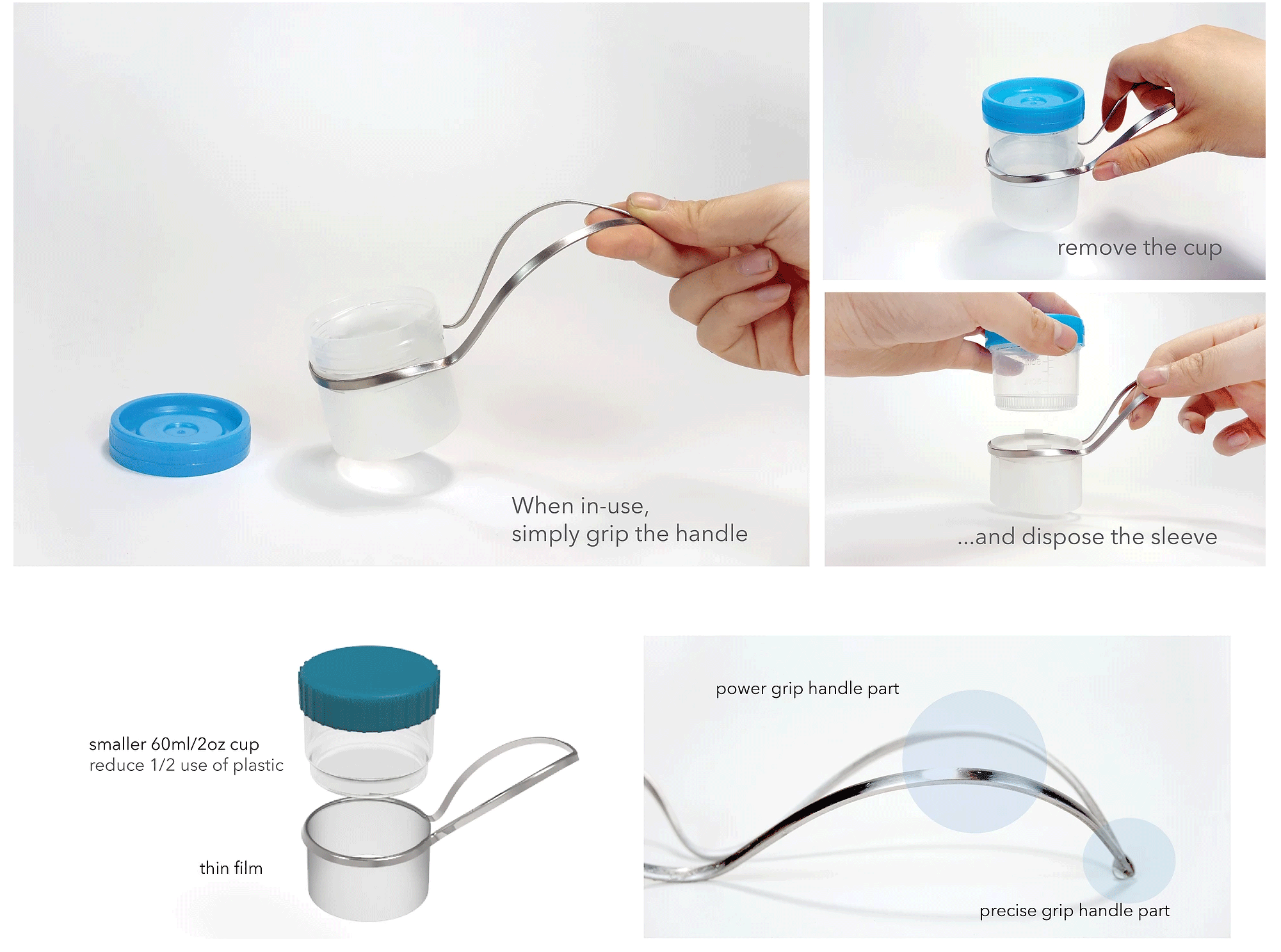 Gui Mu, BID '19, who designed the V Cup, a urinalysis cup holder designed for female patients, concurred. "It was the first time I got to 'design' the design process myself, in other words, figuring out what kind of research is needed for the project and which direction will be the optimal solution for the design challenge."
Preparing students for their professional practices is Kapec's goal. "It's a process where I'm beginning to show them how they're taking different skills and merging them as a professional would, as someone in real practice would solve a problem for a client."