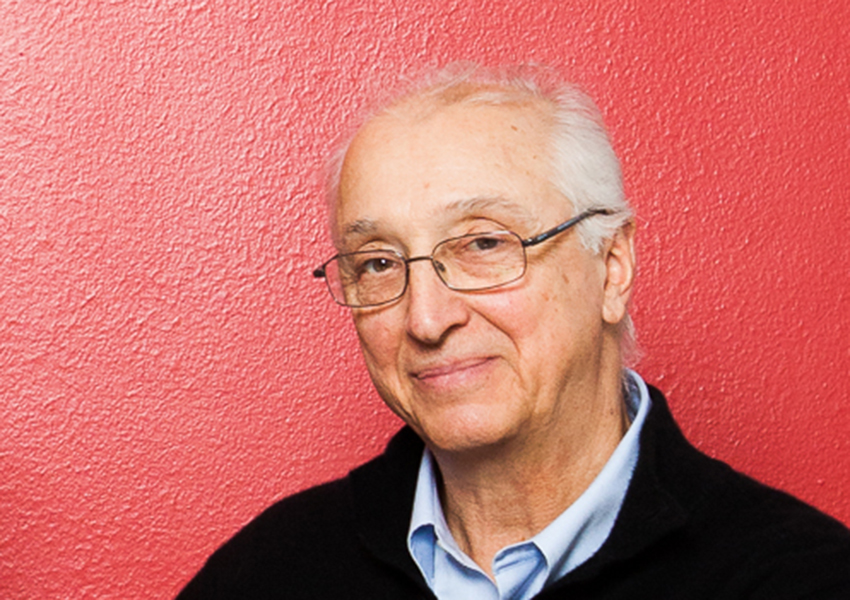 After four decades of service at his alma mater, Industrial Design Professor Bruce Hannah (B.I.D. '63) has retired from Pratt. His last day was August 31, 2015.
"We are deeply grateful to Bruce for his invaluable contribution to the education of so many Pratt students through the years," said Anita Cooney, dean of the School of Design. "We look forward to his continuing contribution to the design world in the future."
Hannah joined the Institute's Industrial Design Department as a professor in 1973 and, in 1988, was appointed chair, overseeing the reorganization of the undergraduate and graduate program into one department.
In 1993, Hannah returned to teaching and was awarded tenure in 1996. Hannah, whose award-winning designs include the Hannah Desk System for Knoll, taught a furniture design studio course that formed the basis of a series of furniture workshops he led in collaboration with leading design schools all over the world. Other courses of note include "Appetite by Design," which introduced the subject of hospitality design, and "Fishing for Ideas," an exploration of design through exposure to unconventional settings for creative practice.
Hannah's record as an educator was recognized in 1998 with a National Design Education Award from the Industrial Design Society of America (IDSA) and in 2003 with a Rowena Reed Kostellow Award.
Among Hannah's many contributions to the Institute that extended beyond the classroom was serving as president of Pratt's Center for Advanced Design Research and Education (CADRE), which led to the publication of his first book, Access by Design. Critical and popular acclaim for the subsequent exhibition Unlimited by Design at the Cooper Hewitt in 1999 earned Hannah a Federal Presidential Design Achievement Award from the National Endowment for the Arts in 2000.
One of Hannah's recent projects at Pratt includes the renovation of the Faculty Dining Room. Hannah worked with Professor Tanya Van Cott to curate and design a living exhibition that showcases the work of Pratt faculty and alumni from all disciplines.