Charlotte Böhning, MID '23 and Mary Lempres, BFA Fine Arts (Painting) '18; MID '23, have been named finalists in the 2022 Lexus Design Award global competition. The award invites young creative talent from around the globe to develop original and inventive solutions that highlight the creative interplay between design and technology.
This year's brief asked entrants to create a concept that anticipates a challenge of the future, addresses that challenge with an innovative solution, and captivates the imagination with its exceptional design. The six 2022 Lexus Design Award finalists, including Böhning and Lempres, were selected from among 1,726 entries from 57 countries. They are currently developing physical prototypes, working with mentors and funding from Lexus. The finalists will then present their work to the judges, who will announce the competition's Grand Prix winner in late April.
The Pratt classmates applied their backgrounds in development and behavioral economics, chemistry, and fine art to Chitofoam, the material research project they submitted to the competition. Chitofoam aims to create an environmentally friendly alternative to polystyrene foam (better known by its brand name, Styrofoam), which is not biodegradable or easy to recycle. Recent research has found that mealworms are able to digest polystyrene without absorbing any of its toxic additives. In the Chitofoam project, discarded polystyrene is fed to mealworms, and then the natural fiber chitosan is extracted from their exoskeletons to make biopolymers that are naturally biodegradable.
Adjunct Professor-CCE of Industrial Design Henry Yoo is advising them as they compete. The two have also assembled a group of Pratt students to work with them, including Natalie Saint and Nic Speed (student fabricators), Dwight Wu (project renderer), Noah Conte (project photographer), and Vidhu Kota (project videographer). "We are so thankful for Pratt's support," Lempres said, adding that the School of Design leadership has gone "above and beyond" as they work to fabricate the project on campus.
Böhning and Lempres have also recently gained recognition for their collaborative work on a number of other projects focusing on sustainability and the use of environmentally friendly materials. In August, they received the second annual Pratt Material Lab Prize for Strøm, a project that explored ways that food waste could be used to make carbon and membrane filtration products.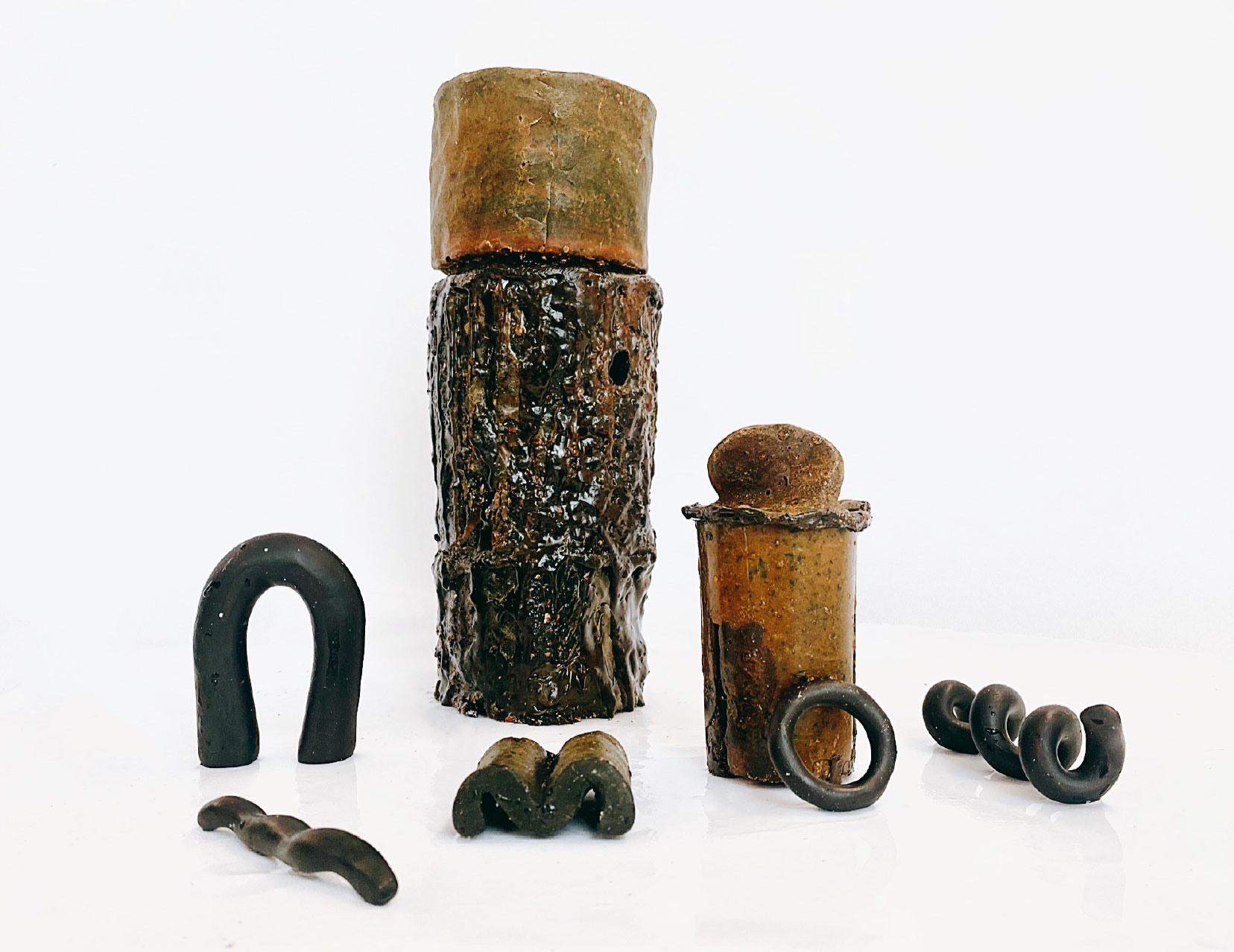 They were also among the six participants in a seven-month regenerative fashion incubator sponsored by Waste Management and the Slow Factory Foundation, for which they created a sustainable leather alternative using biochar—charcoal produced from plant matter.
In January, the team of Lempres, Böhning, Dwight Wu, MID '23, and Jessica Smith, MID '20, was runner-up in Biodesign Challenge's Biodesign Sprint presented by Google. Their project, BI/O, uses carbon—stored as biochar—and living microorganisms to create a compostable external case for the Google Nest Mini.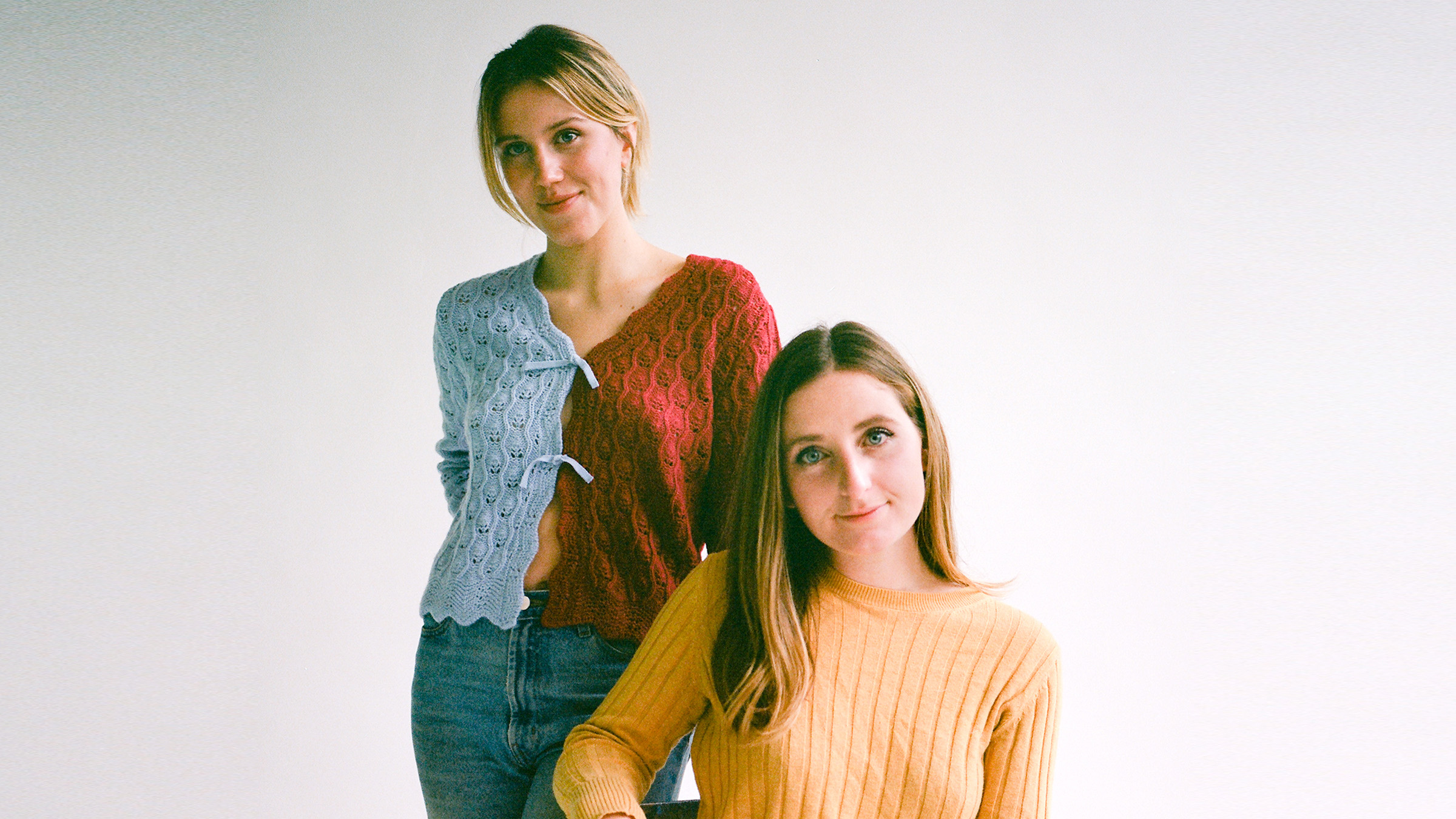 Lempres and Böhning bonded over their shared interest in material innovation and the use of waste as a raw material to inspire regenerative solutions that support a circular economic model. Lempres explains: "Our interest in waste is inspired by both of our experiences WWOOFing at regenerative farms. We saw there how there is no waste in nature and that the concept of waste itself is a man-made concept. We are both deeply inspired by nature and spend our time in the natural world."
In keeping with Pratt's emphasis on interdisciplinary learning, they credit cross-departmental faculty support as crucial to their ability to innovate across departments and sectors. Faculty members and mentors from the Schools of Design and Liberal Arts and Sciences, including within the Industrial Design and Math and Science departments, have acted as advisors and advocates for their work. "It has been so valuable to be able to have conversations with experts in design and science throughout our studies and inquiry process," Lempres said. "The designer needs to be adaptable, collaborative, and endlessly passionate about learning and connecting. The future designer should be able to exist in multiple sectors and transition seamlessly between environments—to be a chameleon and a facilitator."
They see many opportunities ahead as they continue to explore the potential of material innovation and sustainable design solutions. "Our goal as designers is to design with nature and to do as little design as possible. Instead, we are inspired by the intersection of citizen design, social innovation, and regeneration," Lempres said. "We believe that we are entering a new design era where life-centered design will take precedence and all design will be reconsidered and evolve to promote all life forms and our shared, circular futures."