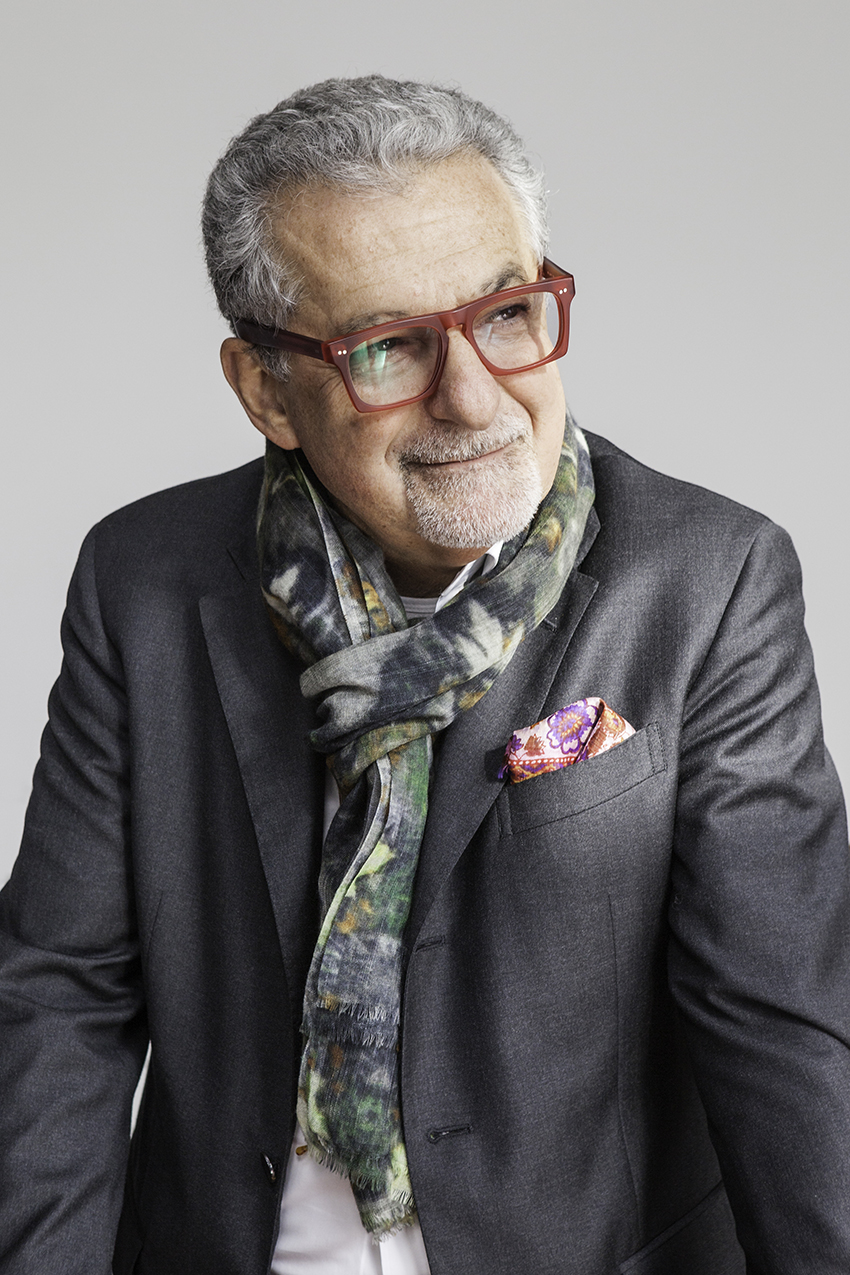 Pratt Institute's Board of Trustees has named Adam D. Tihany as its newest member. Tihany's appointment was effective December 17, 2014.
Tihany is widely regarded as one of the world's preeminent hospitality designers and an early pioneer of the restaurant design profession. After attending the Politecnico di Milano, Tihany apprenticed in renowned design firms in Italy. In 1978, he established his own multidisciplinary New York studio.
Tihany was one of the first designers to collaborate with internationally acclaimed chefs, creating signature restaurants for culinary stars such as Thomas Keller, Daniel Boulud, Jean-Georges Vongerichten, Charlie Palmer, and Wolfgang Puck. His work in the hospitality field can be experienced at many luxury hotels and iconic properties around the globe, including One&Only Cape Town resort in South Africa, The Beverly Hills Hotel in Beverly Hills, Belmond Hotel Cipriani in Venice, and The Four Seasons Resort Dubai at Jumeirah Beach.
In addition to restaurants and hotels, Tihany's renowned work includes his creation of innovative design concepts for the next wave of ultra-luxury cruise ships for the Holland America Line and Seabourn brands.
An educator and frequent lecturer at conferences and universities around the world, Tihany served as a panelist for the October 2014 Pratt Presents public program "The Art of Dining: How Master Chefs and Designers Collaborate" and delivered the Institute's 2013 Anna and Joseph Syrop Annual Lecture in Interior Design. He also serves as the art director of The Culinary Institute of America and sits on the advisory Board of the New York School of Interior Design and the Holon Design Museum.
Tihany's outstanding contributions to the world of design have earned him numerous honors and awards including an Honorary Doctorate from the New York School of Interior Design and induction into the Interior Design Hall of Fame in 1991. Tihany frequently writes for international lifestyle, design, and travel publications. His monographs include Tihany Design (Monacelli Press, 1999), Tihany Style (Mondadori Electa, 2004), and Tihany: Iconic Hotel and Restaurant Interiors (Rizzoli, 2014).
Image: Adam D. Tihany (photo: Alex Weber)