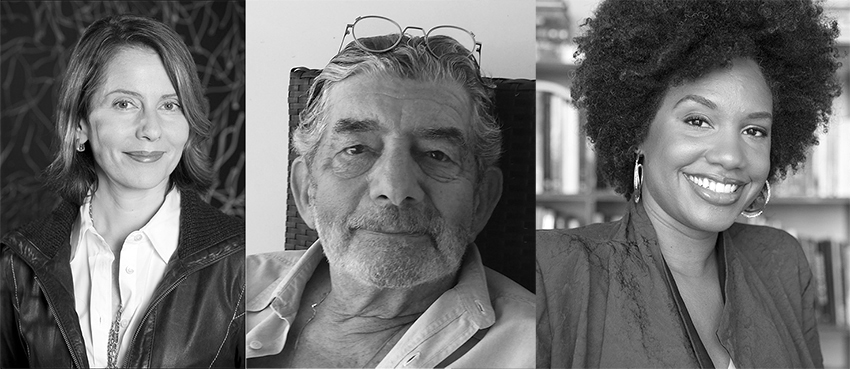 On Wednesday, May 17, Pratt Institute degree candidates will gather in their caps and gowns at Radio City Music Hall in the heart of Manhattan, where Pratt Institute's 128th Commencement will be held. The Institute will celebrate the achievements of more than 1,000 graduating students at the iconic venue and confer their degrees during the ceremony, which will begin at 10 AM.
Honorary degrees will be awarded to Gary Smith, pioneering television producer; renowned photographer LaToya Ruby Frazier; and the Museum of Modern Art's (MoMA) Senior Curator of Architecture and Design Paola Antonelli, who will be the keynote speaker at the ceremony.
Paola Antonelli's honorary degree will be conferred in recognition of her many accomplishments in the world of design and architecture. Currently senior curator at The Museum of Modern Art (MoMA) in the department of architecture and design, Antonelli also serves as MoMA's founding director of research and development. She has curated numerous shows, lectured worldwide, and served on several international architecture and design juries. Antonelli earned the "Design Mind" Smithsonian Institution's National Design Award in 2006, and in 2007, was named one of the 25 most incisive design visionaries by Time Magazine. She is currently working on the MoMA exhibition Items: Is Fashion Modern? (October 2017); on the book States of Design; and on a new theory of everything for design.
LaToya Ruby Frazier's honorary degree will be conferred in recognition of her insightful work exploring social and environmental justice issues. Her work in photography, video, and performance build visual archives addressing industrialism, rustbelt revitalization, healthcare inequity, family and communal history. She is currently an associate professor of photography at the School of Art Institute of Chicago. Frazier's work is exhibited widely in the United States and internationally, with notable solo exhibitions at Brooklyn Museum; Seattle Art Museum; Institute of Contemporary Art, Boston; and Contemporary Arts Museum Houston.
Gary Smith's honorary degree will be conferred in recognition of his achievements as a pioneering television producer. Smith is known for producing numerous specials starring celebrities including Judy Garland, Frank Sinatra, Julie Andrews, Barbra Streisand and Bette Midler, among many others. He has won more than 20 Emmys with business partner Dwight Hemion. Notably, Smith produced President Bill Clinton's inaugural gala, starring Streisand, Aretha Franklin, Bill Cosby, Michael Jackson and Chuck Berry. He was also responsible for the production of four Democratic National Conventions. In 2002, Smith was honored with his alma mater's annual Carnegie Mellon's Life Achievement Award.
Image: (L-R) Paola Antonelli, Gary Smith, LaToya Ruby Frazier (Courtesy of the John D. and Catherine T. MacArthur Foundation)