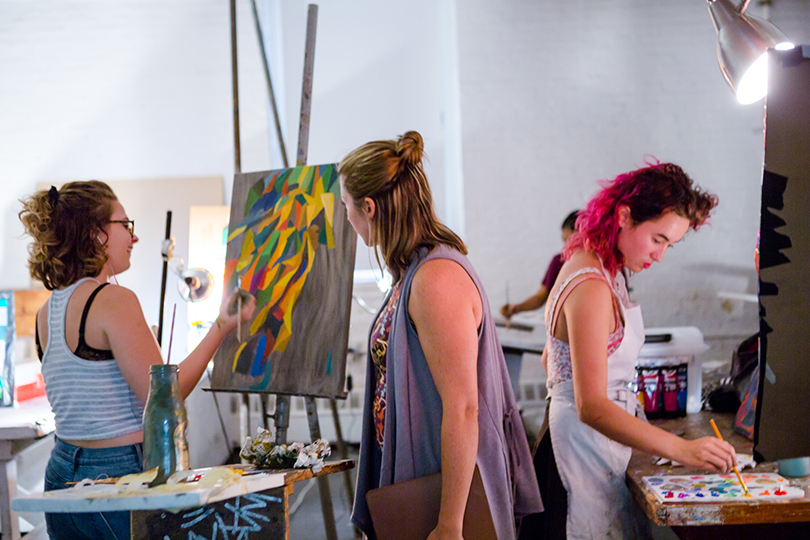 More than 400 high school students from around the world attended Pratt Institute's summer 2017 PreCollege program, which took place at the Brooklyn campus during the month of July. For nearly one month, high school sophomores, juniors, and seniors were immersed in college-level studies in the fields of art, design, architecture, and creative writing.
Students from 24 countries were drawn to the program and the opportunity it presents to experience Pratt's academic culture, study with expert faculty who are working artists and designers, and explore the numerous cultural benefits New York City has to offer.
Toki Schafer, a PreCollege student from Tokyo, Japan, praised his experience at Pratt, noting how beneficial the critiques were for him. "The teachers at Pratt are straightforward and gave great advice, which helps to produce better work," he said.
On July 28, following a month-long schedule of rigorous studio classes, the program concluded with an exhibition of student work in gallery spaces throughout campus. The exhibition was well attended by students' family, friends, and members of the Pratt community.
Find information about the Institute's PreCollege programs.