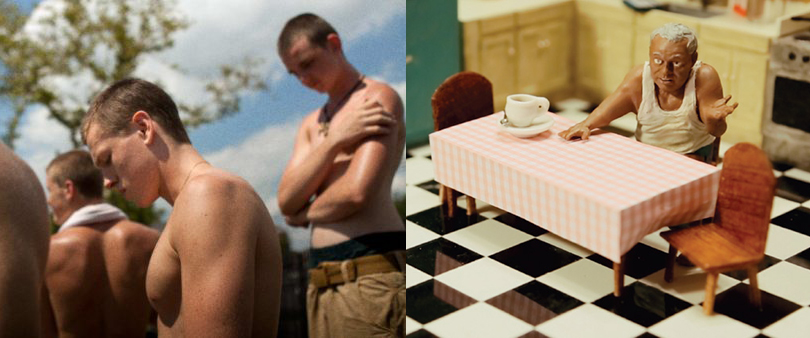 Assistant Professor of Film/Video Eliza Hittman and Pratt alumnus William D. Caballero, BFA Computer Graphics '06, have been awarded 2018 Guggenheim Fellowships. The prestigious yearlong fellowships are awarded by the John Simon Guggenheim Memorial Foundation in New York City. The fellowship, which begins each May, provides funding for scholars, artists, and scientists and enables them to research, develop, produce, and exhibit new projects. This year, 173 fellowships were awarded from a pool of almost 3,000 applicants.
Hittman's most recent film, Beach Rats, premiered in the US Dramatic Competition at the 2017 Sundance Film Festival, where she won the Directing Award. A New York Times Critics' Pick, Beach Rats was the winner of the Artios Award for Outstanding Achievement in Casting; Outstanding Screenwriting in a U.S. Feature at Outfest; and the London Critics' Circle Film Award for Young British/Irish Performer of the Year. Hittman is the recipient of the Emerging Artist Award from Lincoln Center, and a Garbó NYC Feature Film Grant from Rooftop Films. Her other fellowships include "Women at Sundance" and Cinereach. She is currently developing her third feature. Hittman teaches Screenwriting and Fiction II courses as well as senior studios in the Film/Video program.
Caballero is a Los Angeles-based filmmaker, writer, composer, violinist, and multimedia storyteller. Working in the field of 3D printed short films, he examines issues of American, Latino, gender/sexuality, and existential identity. Caballero is the director/creator of Gran'Pa Know Best, a web-series featuring 3D printed miniatures of his Puerto Rican grandfather, which is viewable on HBO GO and HBO NOW. In 2017, Caballero's latest short film, Victor and Isolina, debuted at the Sundance Film Festival and the Museum of Modern Art (Documentary Fortnight). His latest web series, StoryBored USA, aimed at empowering diverse young people to tell their stories through creative arts and media, launched in January 2017. The same year, Caballero was one of ten filmmakers selected for the Sundance New Voices Lab, held in Los Angeles, California.
Learn more about Hittman and Caballero in their listings on the Guggenheim Foundation's website.
Images: Stills from Beach Rats and Victor and Isolina