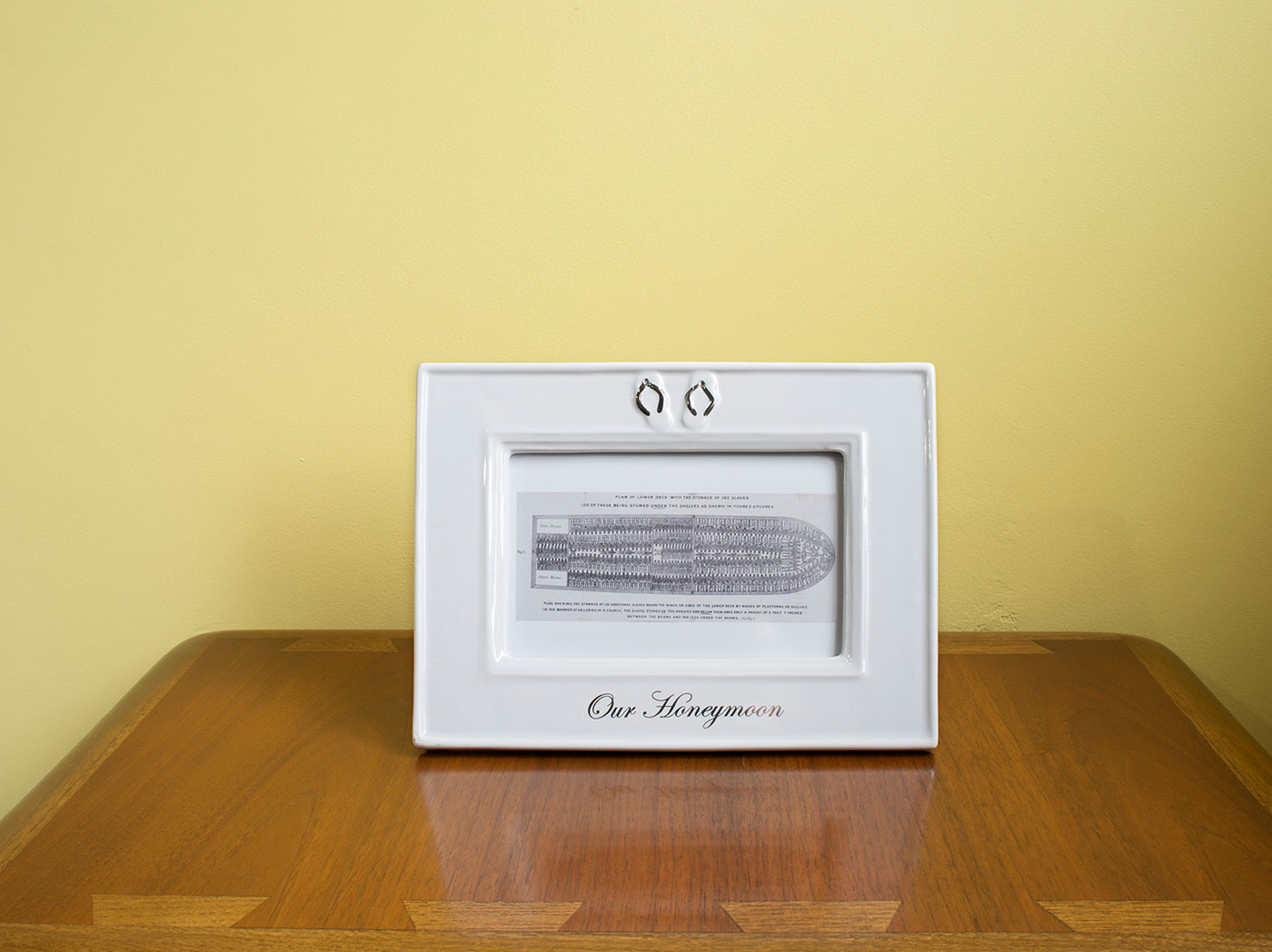 Steve Locke, "Our Honeymoon – yellow" (2015), from the Family Pictures series (courtesy the artist)
Fine Arts Professor Steve Locke has been awarded a 2020 Guggenheim Fellowship.
This year the John Simon Guggenheim Memorial Foundation awarded 175 fellowships from almost 3,000 submissions assessed by a network of former Guggenheim Fellows.
The annual grants support up to a year of work, enabling recipients to have more time to dedicate to their pursuits. Selection is based on prior professional accomplishments as well as the potential for future achievement. The 2020 Fellows are from 53 scholarly disciplines and artistic fields.
Locke joined Pratt Institute's Fine Arts faculty in the fall of 2019 and teaches courses in painting and drawing. As an artist, he is known for work that explores themes related to masculinity, race and class, and the consequences of power and violence. His 2013 solo show there is no one left to blame at the Institute of Contemporary Art, Boston examined shifting power in portraiture, while Family Pictures at Gallery Kayafas in Boston in 2016 featured photographs of historical violence against Black people framed like keepsakes, a reminder that state-sponsored and sanctioned violence is nothing new. His #Killers series, exhibited in 2018 with Family Pictures at Yours Mine & Ours gallery in New York, further examined this legacy with graphite renderings of the faces of murderers of Black people. In the 2018-19 "Three Deliberate Grays for Freddie (A Memorial for Freddie Gray)" installation on the exterior of the Isabella Stewart Gardner Museum in Boston, he created a public site for mourning in the wake of Freddie Gray's death in police custody in Baltimore. Last year, his In the Name of Love exhibition at New York University's Gallatin Galleries featured drawings and installations addressing the issues of blackness, queer identity, and love.
His practice has included residencies with the City of Boston, Isabella Stewart Gardner Museum, MacDowell Colony, Savannah College of Art and Design, and Skowhegan School of Painting and Sculpture.
Read more about the 2020 Guggenheim Fellowships.