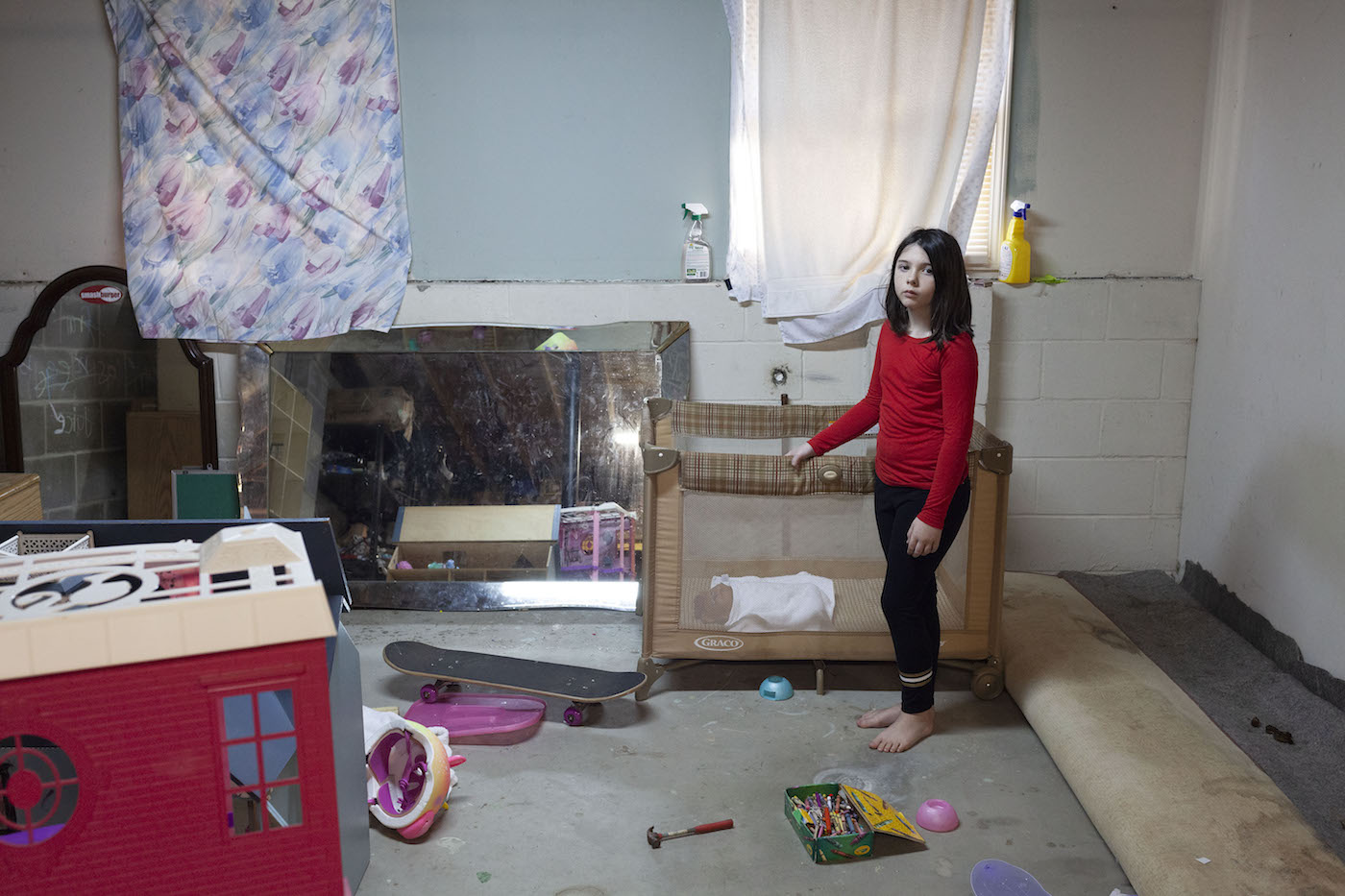 Danna Singer, "A Future," from the series If It Rained an Ocean (courtesy the artist)
Danna Singer, BFA Photography '10, and longtime former faculty member Cyrilla Mozenter, BFA Art Education '70; MFA '72, have been awarded 2020 Guggenheim Fellowships.
Singer and Mozenter are two of 175 fellows selected from 3,000 submissions by a network of former Guggenheim Fellows based on prior professional accomplishments as well as the potential for future achievement. The annual grants from the John Simon Guggenheim Memorial Foundation support up to a year of work, allowing recipients to devote more time to their practices. The 2020 Fellows represent 53 scholarly disciplines and artistic fields.
After graduating from Pratt Institute in 2010, Singer received an MFA from Yale University, where she is now a lecturer at the School of Art in addition to teaching at Drew University and Rowan University. Her photography examines the social ramifications of economic inequality in the United States, such as her ongoing series on people who live in motels that was recently featured in the New Yorker. Previously, her portrait for a story entitled "What If Your Abusive Husband Is a Cop?" was included in The Best New Yorker Photography of 2019. Her photograph of Auschwitz survivor David Wisnia was also included in The Year in Pictures 2019 from the New York Times.
With an empathetic eye to the lives of the working poor and others who find that societal systems have failed them, she uses photography to humanize people and places that are frequently overlooked. For instance, her series If It Rained an Ocean explores working-class New Jersey. Her subjects are often friends, family members, and neighbors from the community in which she grew up, where addiction, educational deficits, and limited opportunities contribute to a cycle of economic struggle.
Her photographs have been published by Der Spiegel, the ACLU, LensCulture, Lenscratch, Feature Shoot, and the New York Times Magazine and exhibited in museums and galleries nationally and internationally.
After receiving her BFA and MFA at Pratt, Mozenter taught in the MFA program at the Institute from 1985 to 2015. Often working in drawing with gouache or pencil on paper, her diverse media has ranged from large-scale charcoal pieces in the 1980s to installations involving materials like soap, walnuts, thread, and fabric in the 1990s. Her more recent work has centered on freestanding felt sculptures that are handsewn from industrial wool felt.
Her 2019 solo show See Why at Lesley Heller Gallery in Manhattan featured these wool felt sculptures as well as large-scale wall-hanging works and framed works on paper. These expanded on her examination of abstract narratives of text and sound, often referencing the writing of Gertrude Stein. Using cutout letters, pictogram-like shapes, and other forms, these works are both playful and provocative in their deconstruction of language.
Her work has been exhibited in numerous galleries and museums, such as the Aldrich Contemporary Art Museum, Kohler Arts Center, and the Drawing Center, and is part of major institutional collections including the Brooklyn Museum, New York Public Library Print Collection, Walker Art Center, and Yale University Art Gallery.
Read more about the 2020 Guggenheim Fellowships.