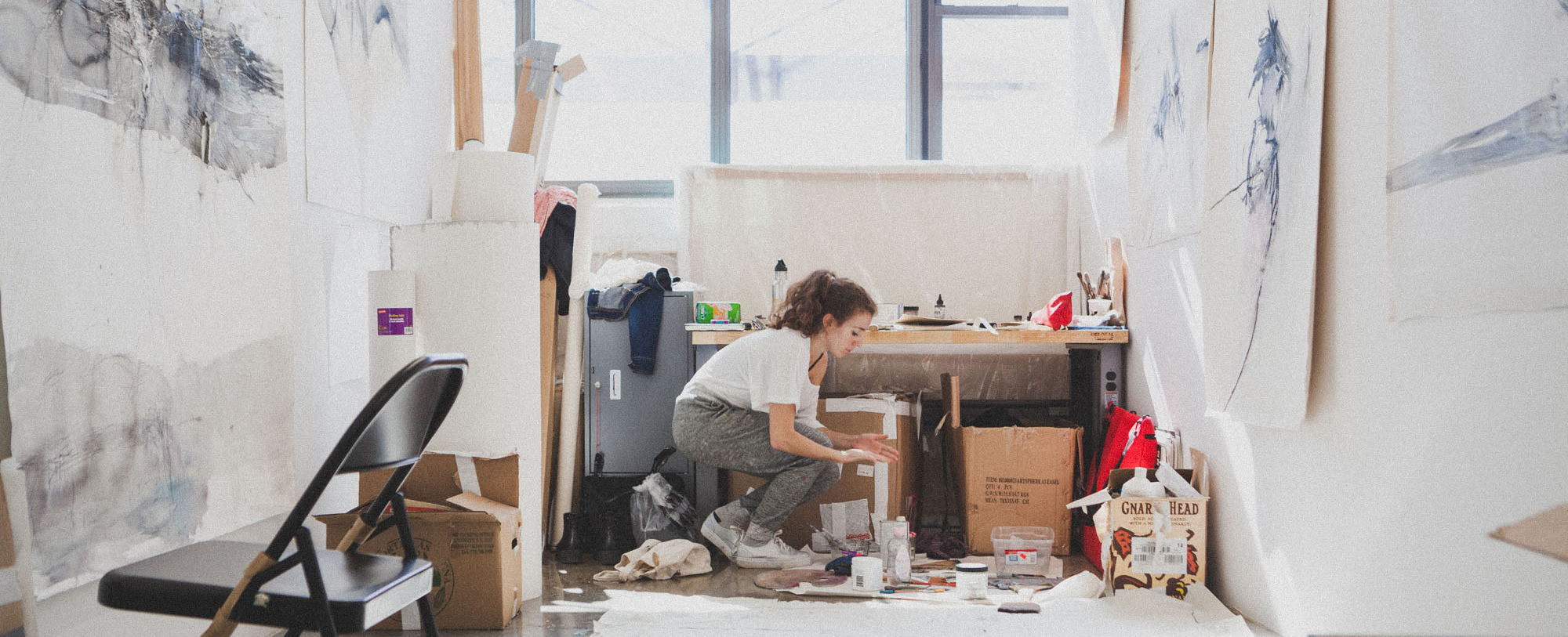 Pratt Institute's MFA program in Fine Arts recently moved to Brooklyn's Pfizer Building at 630 Flushing Avenue, uniting it under one roof for the first time. The program's newly renovated 33,000-square-foot space on the seventh floor features 81 individual artist studios, floor-to-ceiling windows; classrooms; a split-level critique space; project rooms; a computer lab; and fabrication shops.
The MFA program encourages cross-disciplinary conversations among faculty and students and having studios, seminar rooms, and critique spaces in close proximity will facilitate the cross-fertilization of ideas and approaches and create a more vibrant and stimulating environment where young artists can flourish.
"The new space is an incredible opportunity for the MFA program and its students to build a community that supports a diversity of art practices and ideas," said Gerry Snyder, dean of Pratt Institute's School of Art. "I am pleased to have the program housed in the Pfizer Building, which is an entrepreneurial hub for creative organizations and businesses coming out of Brooklyn."
The Pfizer location gives the MFA students easy access to the established artist communities of Williamsburg, Bedford-Stuyvesant, and Bushwick—vibrant art scenes with more than 100 galleries showing a range of emerging and established artists.
"We want our MFA students to think about possible destinations for their work," said Deborah Bright, chair of Pratt's Fine Arts Department. "The move to Pfizer places them in a key position not only to engage with a community of peers, but also to create and show work in a beautiful new space located close to the curators, non-profit spaces, and galleries likely to be interested in featuring up-and-coming artists."
Pratt's MFA program in Fine Arts attracts applicants from all over the world who work in a range of media, including painting and drawing, photography, printmaking, sculpture and integrated practices (community projects, installation and performance, site-specific art). Noted Pratt alumni include Ellsworth Kelly, Eva Hesse, Robert Mapplethorpe, Joan Semmel, Jan Groover, Nancy Grossman, Terry Winters, Roxy Paine, Duke Riley, Juan Muñoz, Swoon, and Mickalene Thomas.
The Institute runs a free shuttle for students between the main Brooklyn campus and the Pfizer Building that operates seven days a week. The public had the chance to visit the new MFA studios during Pratt Fine Arts' annual Open Studios on Saturday, November 12.
The news of the MFA program's move to the Pfizer building is attracting media interest, and has been featured in Hyperallergic.