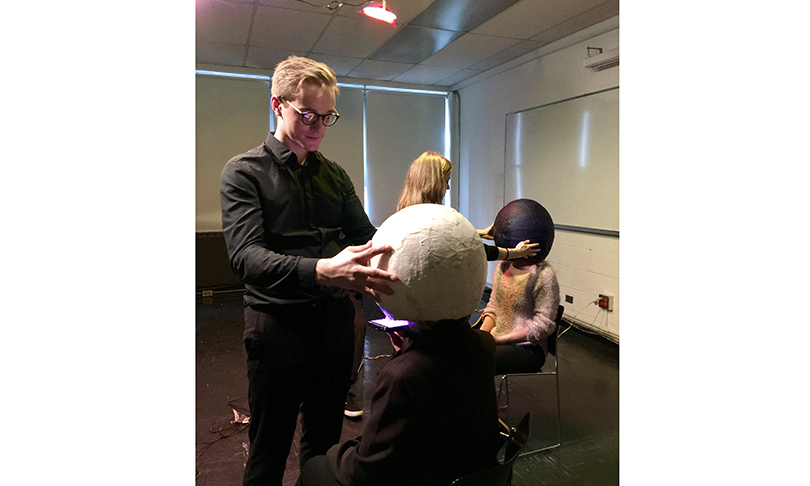 On a busy morning in late December, visitors to a North Hall classroom lined up to try on interactive head-sized sculptural orbs and experience imagery, lights, and scent invoking "NYC Memories" of students in Visiting Instructor Alexis Karl's Art of Scent class.
Another classroom across the hall was filled with the models, illustrations, and projections created by collaborative student teams to reflect the Museum of Modern Art (MoMA) reinvented in the year 2070—the final project for Visiting Assistant Professors Chelsea Limbird and Alexandra Goldberg's section of PIC 300, Integrating and Advancing Your Work.
Over at the Pfizer Building, a student-curated group exhibition was on view for After the Internet: The Artist, the Designer, and the Public, a course taught by Visiting Instructors and collaborative artists and curators Loney Abrams and Johnny Stanish. The show featured works by students and professional artists that harnessed the power of social media and online networks to reach new audiences and make connections beyond Pratt.
These were just a few of the many capstone projects on display during PIC Week—an end-of-semester open house of work from more than 20 Pratt Integrative Courses (PICs), which launched in Fall 2018 as an exciting new addition to Pratt's BFA curriculum in the School of Art and School of Design.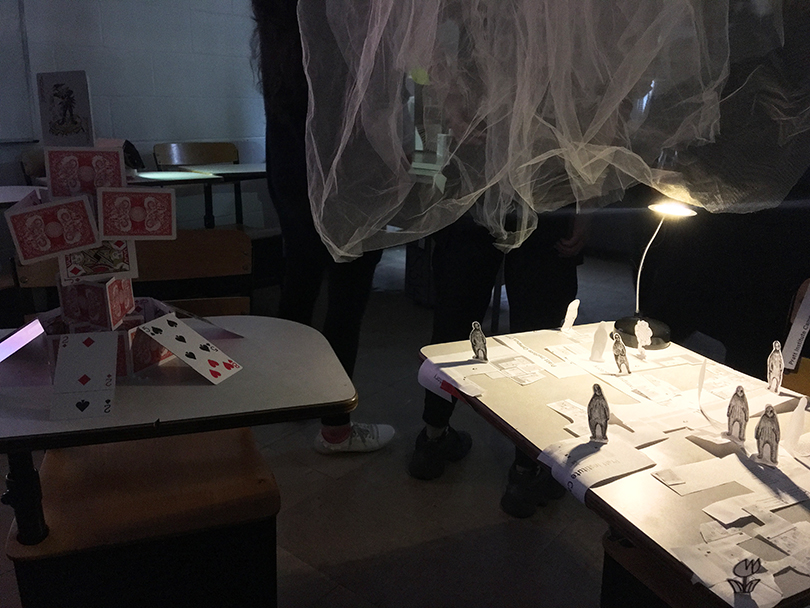 Springboards for Cross-Disciplinary Discovery
"Today, engagement with problems and issues in the world often requires knowledge in multiple areas and an understanding of different approaches, different modes of inquiry and action," said Amir Parsa, Director of Interdisciplinary Study, who curates and oversees the PIC program. "Integrative learning that goes beyond traditional academic boundaries has really become a necessity. Joining the framework of interdisciplinary learning initiatives already available at Pratt, PICs ensure that students have the opportunity to pursue cross-disciplinary studies in an environment that can also enrich the work they do in their majors and projects related to their 'home' departments."
All undergraduates in the School of Art and School of Design and BFA students in the department of History of Art and Design (in the School of Liberal Arts and Sciences) are required to take a PIC, typically as a junior or senior, but they can be taken by all students across the institute as an elective.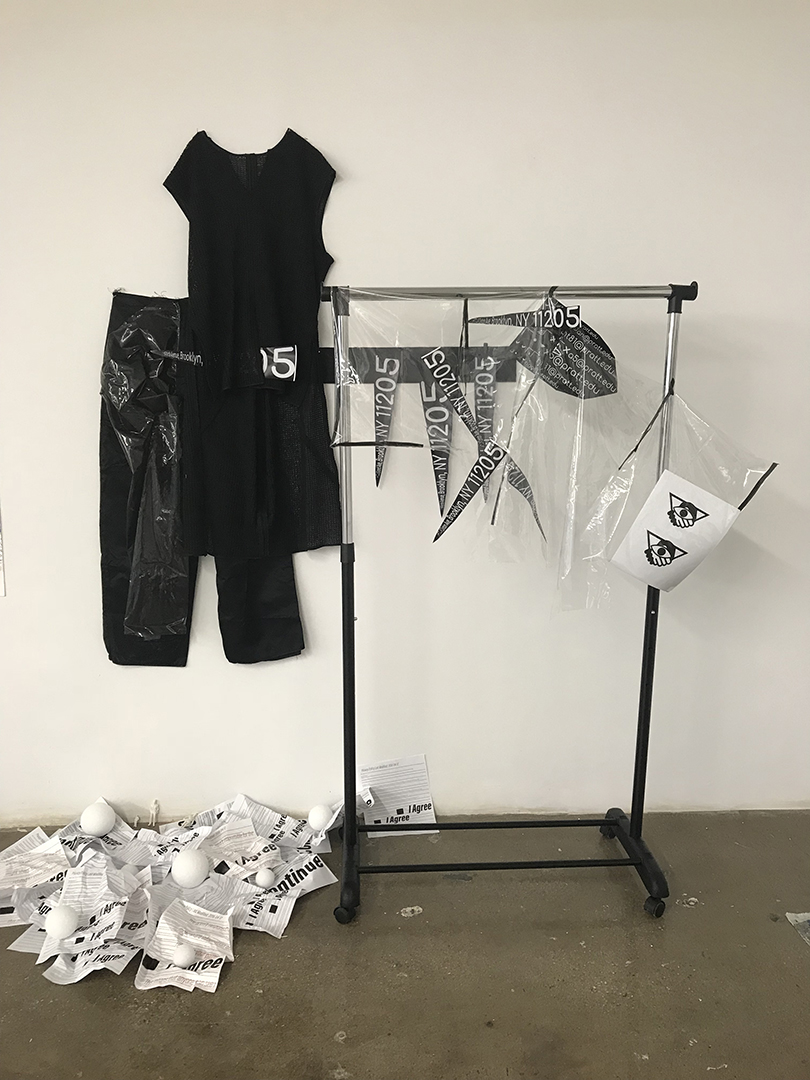 Putting Different Skills and Ideas Together … or Taking Them Apart
For her final Art of Scent project, Photography junior Claire Hansen presented an installation of re-invented scented, found objects, photography/video, sound, and sand to re-create Brooklyn's Dead Horse Bay, with objects that could be scavenged and explored by students and other PIC Week visitors. For Hansen, the course opened up new possibilities beyond photography to explore within her practice, and she is considering incorporating the work into her senior thesis next year.
The class titled A Line, A Robot, taught by Visiting Instructor Martin Orr at the Consortium for Research and Robotics in the Brooklyn Navy Yard, also involved experimentation and application of new tools to creative work. Fifth-year architecture student Gordon Cheng's "Tracing Remnant" used lighting and movement of a robotic arm to trace the simulation of a man walking and the "remnants" the robot left in time and space. "Private Time with Talos," a short film by Interactive Arts junior Holly Adams used papier mâché, a robotic arm, and a soundtrack by composer Kevin Michael Kay to explore variations achieved by different speed patterns and environments.
Other courses focused on a broad idea or concept, from conjuring the creative possibilities of the unconscious mind to designing an imaginary world and creating written and visual art to flesh out the setting.
Commenting on the range of work he saw on display throughout PIC week, Parsa said, "Pratt students—and our faculty—are really amazing in how imaginative and creative and hardworking they are. The PICs have created a space for exciting and innovative work, projects that fuse multiple ways of thinking and making. It will be exciting to see how this real laboratory for creative theory and practice affects our students' learning and our faculty's teaching and research."
Images: (main) "NYC Memories" by Jaiden Wood, Natalie Peterson, Carter Maggipinto, Sofia Baryshnikov, Serina Kammuller from Art of Scent class; (inset) work from The PIC 300: Integrating and Advancing Your Work; work by Wenhao Sun, Fangyi Liu, and Ziyu Fu – from Pratt After the Internet exhibition