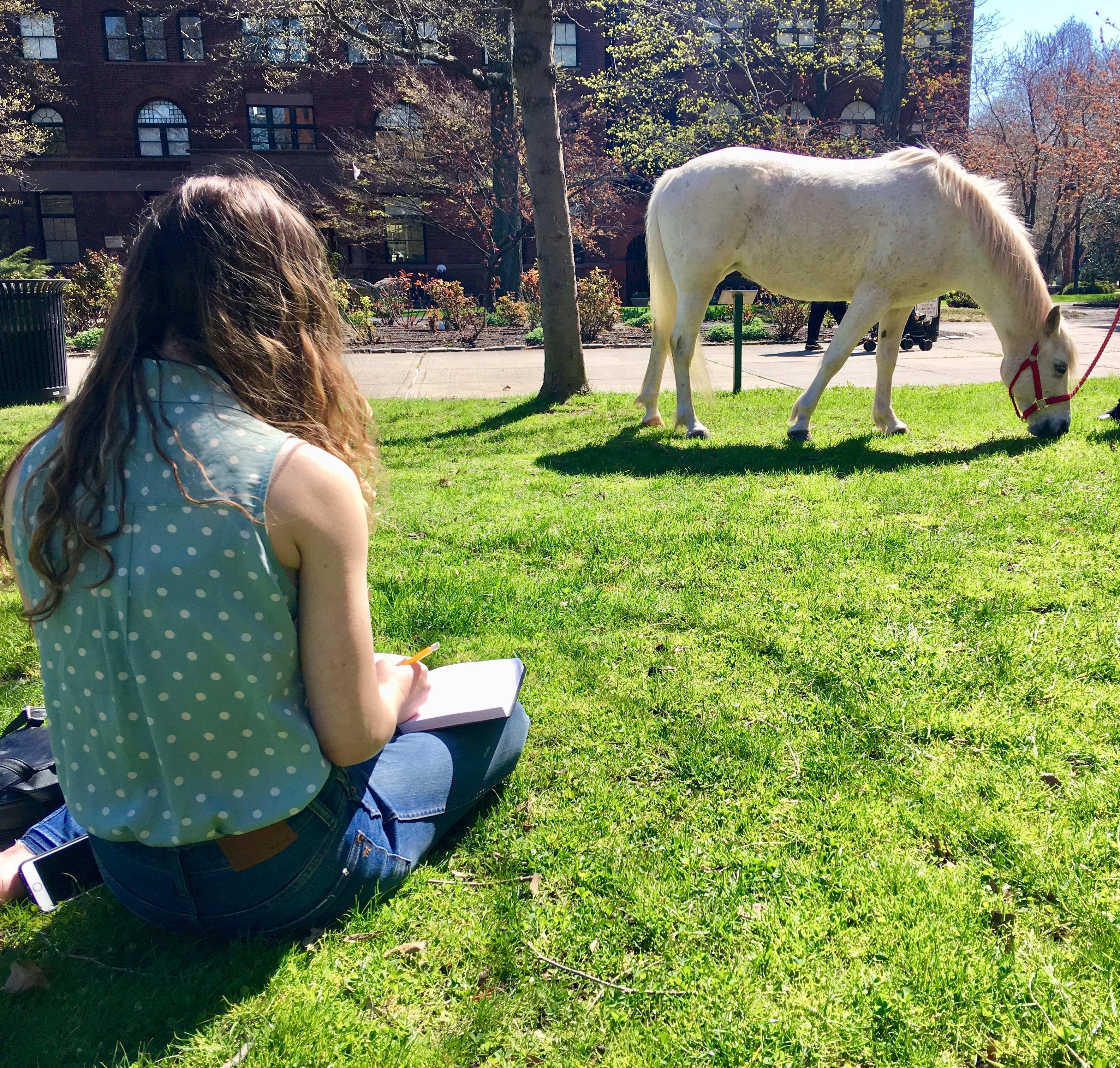 On April 26, students from across the Institute settled on the grass behind the Pratt Library on the Brooklyn campus with sketchpads, pencils, paints, and cameras to study two visiting horses through their media of choice at the annual "Horses on Campus" event.
"Horses on Campus" has turned into a Pratt tradition, going back 20 years when Photography Professor Sarah van Ouwerkerk kicked off the initiative to expand what was then the Media Arts Department beyond the walls of the ARC building where it was located.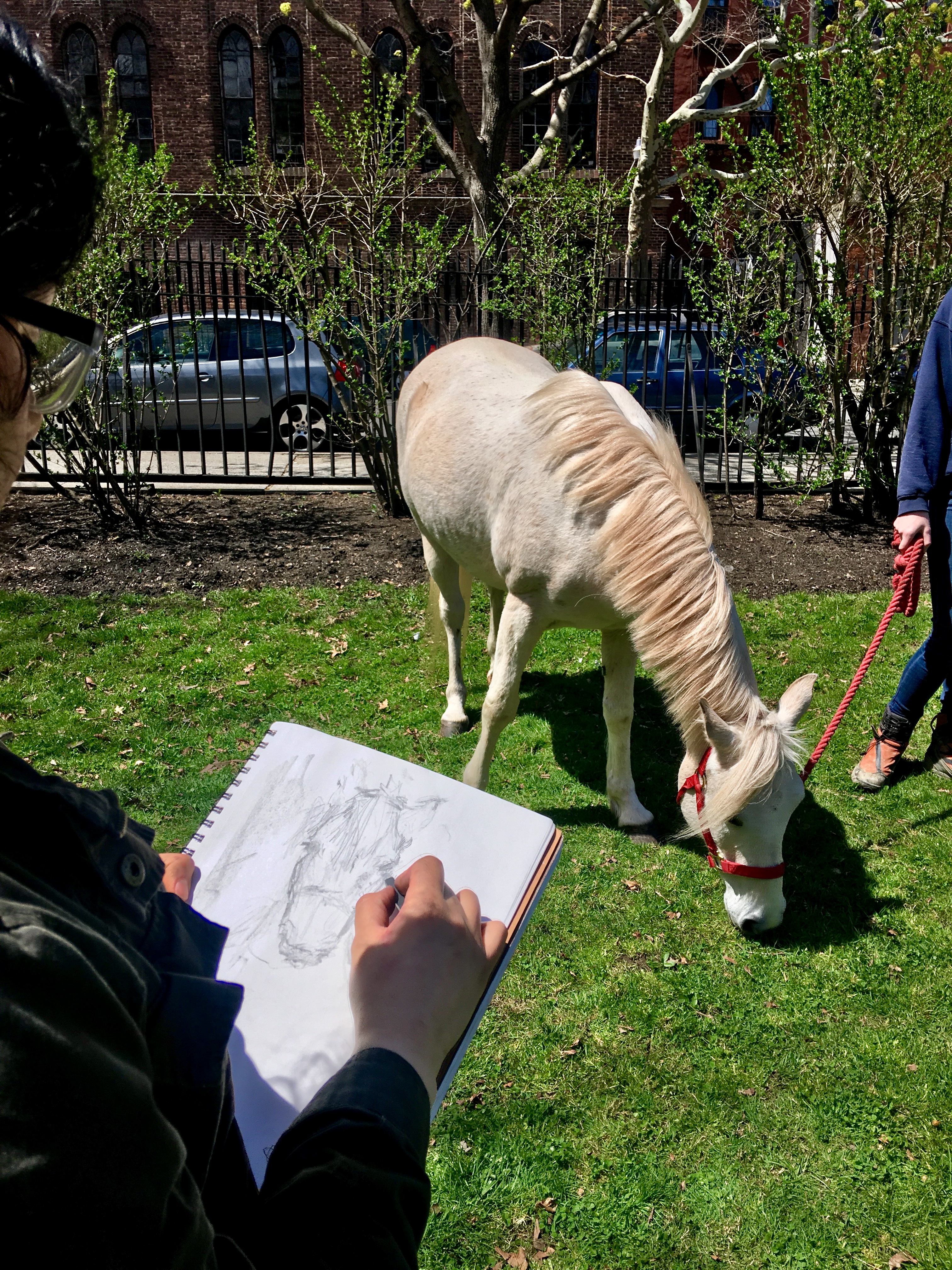 As van Ouwerkerk explains, the event brings together students from different disciplines across campus, and presents students in classes ranging from animation to foundation the opportunity to observe and draw motion in real time.
Horses, which have been depicted in art since prehistoric times, continue to captivate artists today—including on the Pratt campus. Students were excited to be outside after a long semester working indoors and to be challenged by new subjects in a different setting. The visiting horses are trained for handicapped riders, and are adjusted to being calmer around people. This year's equine "models" were named Charlie and Gracie.
Lorna Clubb, a first-year Fine Arts student who participated this year, felt that drawing the horses on campus gives students a different experience from their typical drawing classes. She noted that the event is unique for being held in New York City, where typically "there aren't a lot of opportunities for exposure to nature."
For first-year Communications Design student Annie Moultray, who started out drawing horses when she was a child, the event offered a combination of the new and the familiar. "It's good to have other models besides people. I started out drawing horses when I was younger, and this brings me back to that foundation," she said.