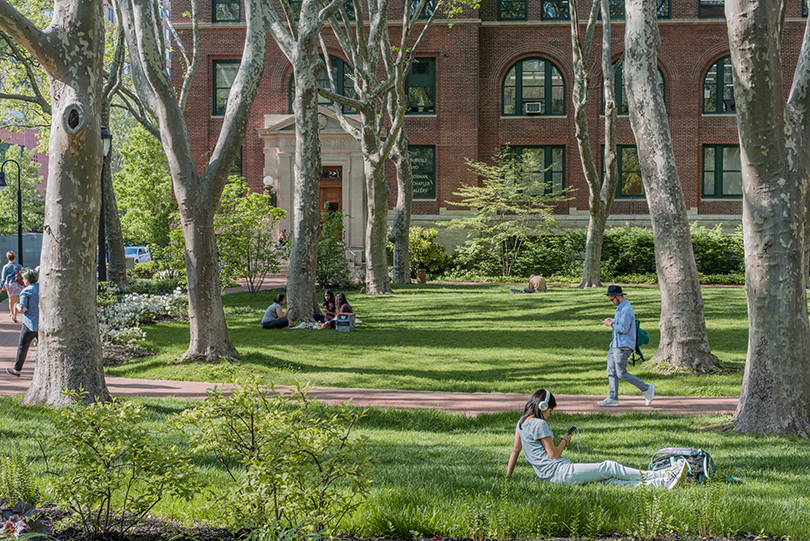 Four Pratt Institute students and alumni are among the semifinalists for the 2019 Fulbright U.S. Student Program. The prestigious program offers grants for study and research, or participation in English language assistant programs, in countries around the world. It's aimed at graduating seniors and recent bachelor's degree recipients, graduate-level candidates, and young professionals, with around 1,900 grants awarded annually.
The Pratt semifinalists include Erin Ceconi, BFA Fashion Design '17, for research in Italy; Fiona Conlon, BFA Fashion Design '19, for research in India; Rico Frederick, MFA Writing '18, for research in South Africa; and Madeline Rupard, MFA Painting '19, for an English teaching assistantship in Hungary.
All Fulbright semifinalists are considered by the supervising agency in the host country, with finalists announced in the spring. Recent Pratt Fulbright winners include Graduate Center for Planning and the Environment (GCPE) Professor Jonathan Martin, who applied to study 21st-century Japanese urban planning process and practice, and Diana Kokoszka, MArch '15, who was awarded a Fulbright grant in 2018.
Pratt's Fulbright Program Advisor is Deborah Yanagisawa, Assistant Director of Career and Professional Development, who offers support to candidates throughout the application process. The Fulbright grant winners will be announced throughout the spring. Find more information about the Fulbright program.
Spring 2019 update: Erin Ceconi, BFA Fashion Design '17, was named a finalist of a Fulbright U.S. Student Program award to Italy in Fashion Design. She was selected to conduct research at POLI.design as part of a project to pursue the Specializing Master in Fashion Tech to develop an accessory that provides a visual alert system for dementia patients.