The annual Alumni Basketball Game, organized by Pratt Athletics and the Office of Alumni Engagement, returned to the Brooklyn campus after a hiatus due to the pandemic. Held on Saturday, February 18, in the ARC—which recently had phase one of its renovations completed, including a new main court—the day included a scrimmage and reception with about 50 alumni and guests in attendance. It preceded a game between the Pratt men's basketball team and the Newport News Apprentice School. All former men's or women's Cannoneer basketball players were invited to play against fellow alumni and show their Pratt pride by cheering from the stands.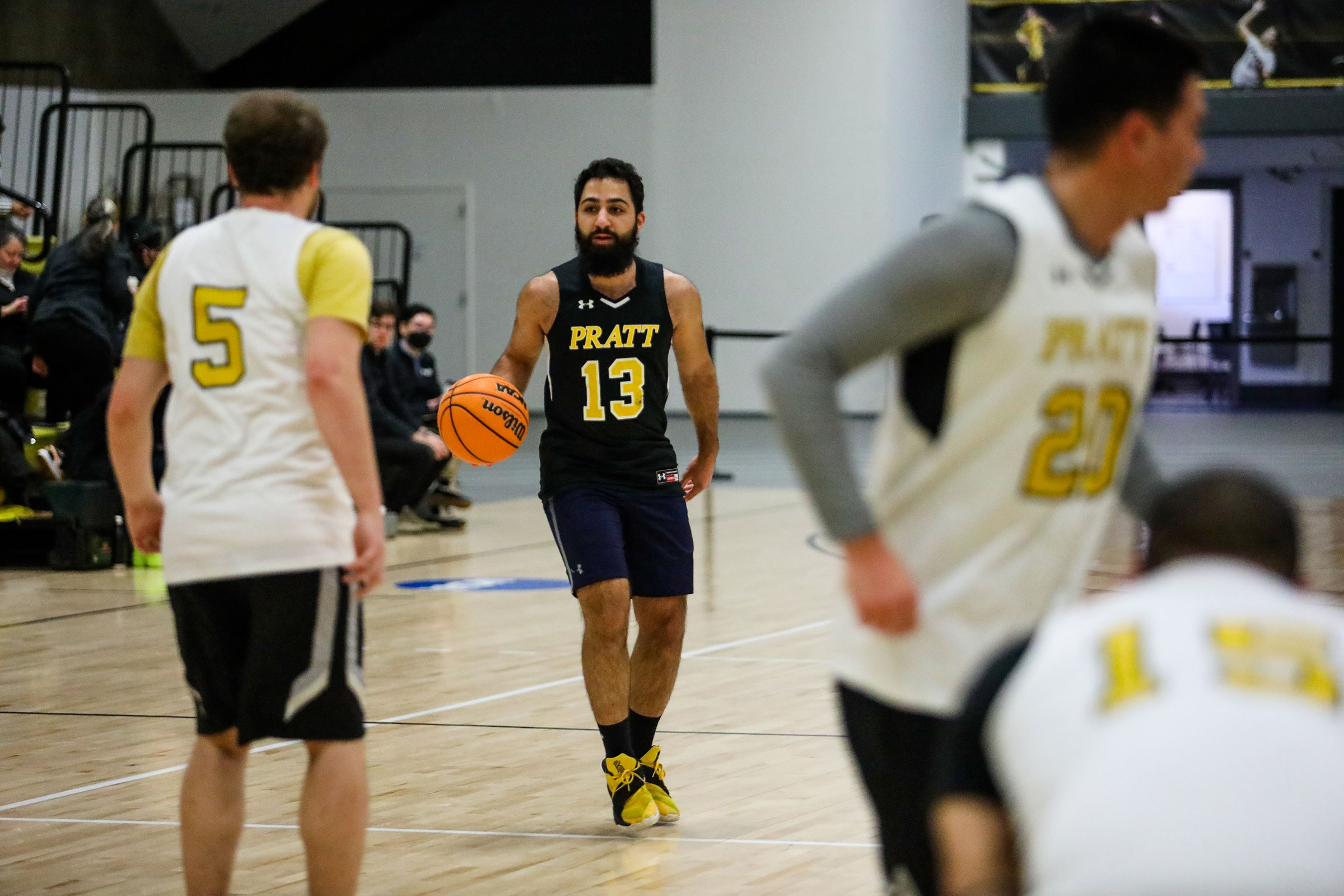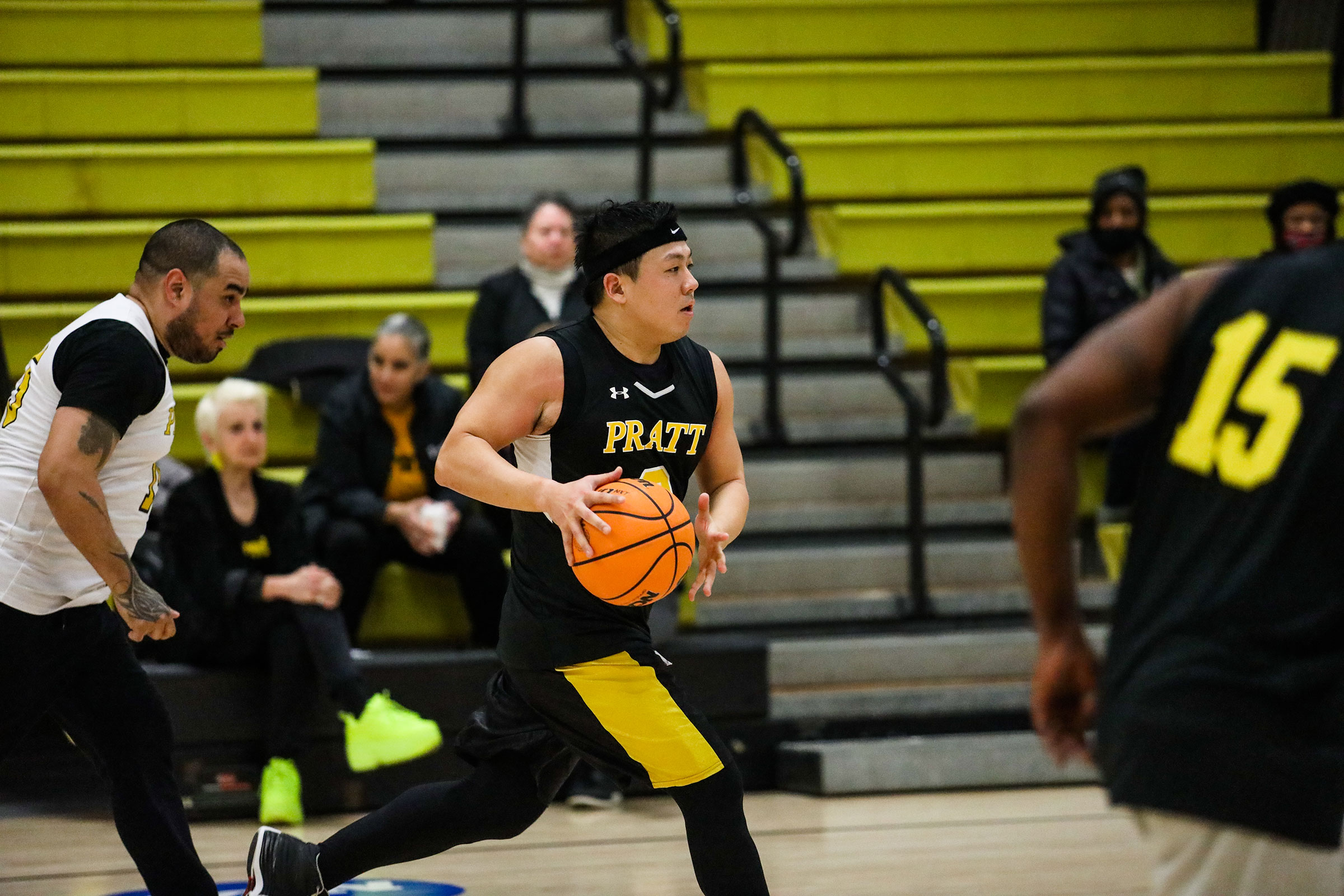 The Alumni Basketball Game also honored 1972 alumnus Larry Provette for his support of the basketball program. A member of the Advisory Council for The Black Alumni of Pratt (BAP) and a founding member of the Pratt Basketball Alumni Association, Provette was a student athlete and after graduation, he served as the head basketball coach and evening athletic activities director for five years. He is the former acting educational director of the NYC Department of Education and a former board member of Cool Culture, a New York City-based nonprofit that harnesses arts and culture, social justice principles, and community partnerships to improve outcomes for economically challenged children and families. He was presented with a commemorative basketball lettered by current Pratt student and volleyball player Emma Leavey, an honor planned as a new tradition for each Alumni Basketball Game.
"Larry has spent much of his career committed to the fostering and nurturing of New York City young minds and well-being—he embodies the true Pratt spirit," said President Frances Bronet in her remarks at the event. "Larry has leveraged his alumni status to create a supportive presence on campus, mentoring students and helping to keep alumni connected through our basketball program and The Black Alumni of Pratt."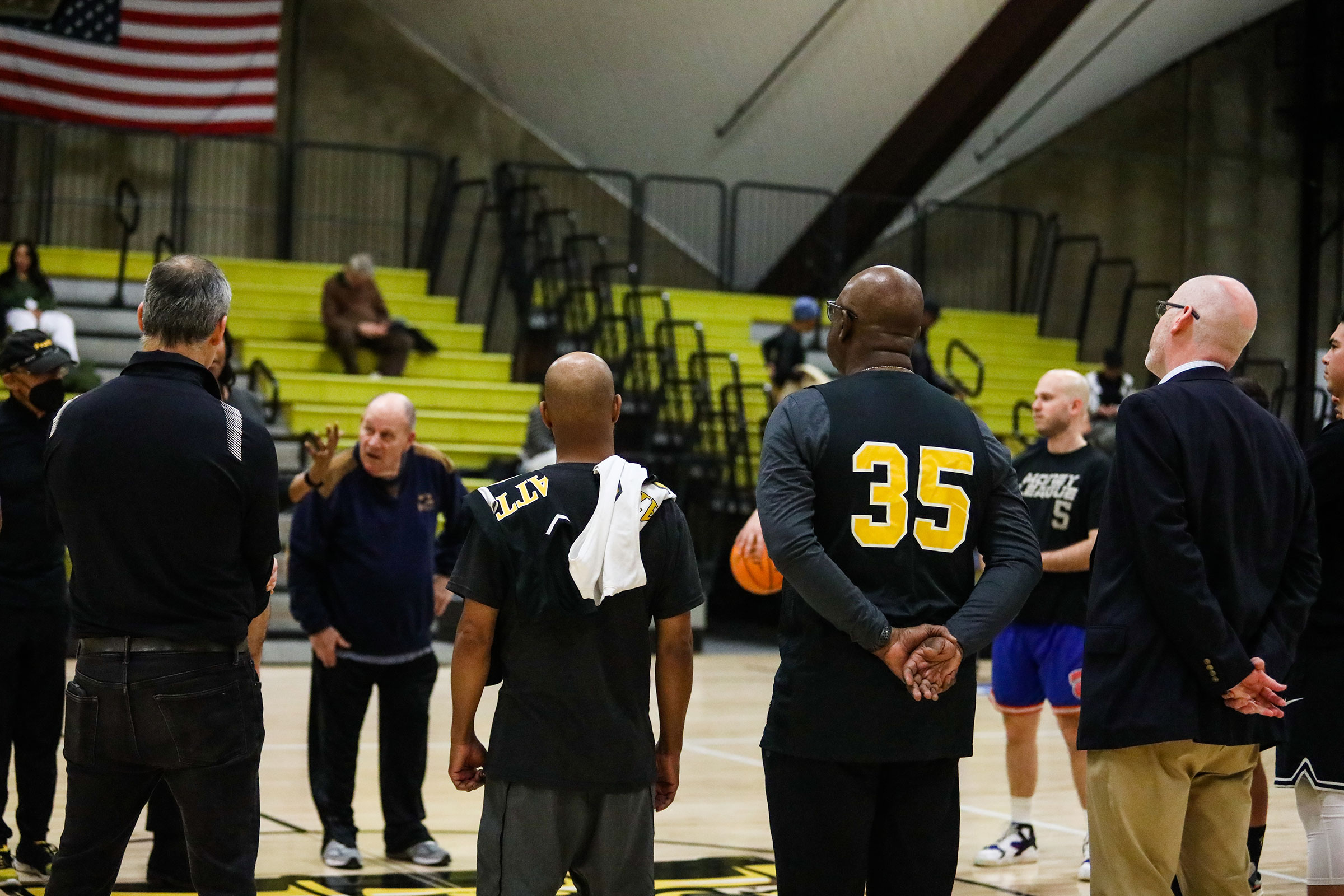 As of September 1, 2022, Pratt Institute's Cannoneers now compete as full members of the National Collegiate Athletic Association (NCAA) Division III. The upcoming schedules for all of Pratt's athletics programs can be found at goprattgo.com.